How much of a winner is India in WTO trade facilitation agreement?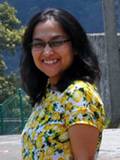 Jhinuk Chowdhury
Jhinuk Chowdhury is a former journalist based in India and is currently working as an independent writer. She has worked as a business correspondent for the leading Indian daily – The Times of India – covering human resources, IT, jobs and careers.
You can follow her on Twitter @jhinuk28.
Jhinuk Chowdhury is a former journalist based in India and is currently working as an independent writer. She has worked as a business correspondent for the leading Indian daily – The Times of India – covering human resources, IT, jobs and careers.
You can follow her on Twitter @jhinuk28.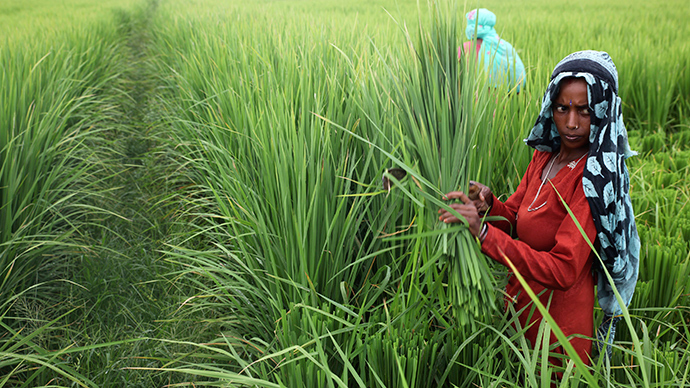 US agricultural companies have a beady eye on India's arable market as it prepares to sign a trade agreement.However,due to India's outdated farming techniques, there are worries that Indian farmers will struggle to compete once trade barriers are removed
In its twenty odd years of existence, the World Trade Organization (WTO), for the first time, has concluded a global trade reform that will bring in new sets of customs rules and border procedures under what is called a trade facilitation agreement (TFA).
The decision to adopt the TFA was taken last year in Bali, Indonesia, where it was agreed that trade barriers will be lowered among the WTO's 160 members. However, it stalled when India refused to ratify the agreement unless a decision was taken on its food security program; India stockpiles food that is provided at a subsidized rate to two-thirds of its 1.2 billion people by procuring agricultural products from its resource-poor farmers at a price higher than the market under minimum support price (MSP).
Many of the developed member nations felt this may lead to over-production and eventually violate WTO trade rules. Nevertheless, it was agreed that food subsidy programs in developing countries will continue unchallenged until 2017, by which time a permanent decision should have been made.
Streamlining Trade
India – home to a large number of the world's poor – deemed this too short a time to arrive at a permanent solution, and, furthermore, restraining a country's right to feed its poor will jeopardize socio-economic growth prospects.
In a recent agreement, the US allowed India to continue its subsidy program indefinitely until a permanent solution is found. In turn, India would ratify the TFA paving the way for the WTO to implement a pact intended to streamline trade infrastructure, thus liberating protected trade domains like agriculture.
Businesses and top American trade groups called it a 'breakthrough'. Indeed, once the TFA enters into force these businesses can access the vast Indian market, particularly agriculture.
But the question is should India rejoice too? Although the new agreement piles on an additional $1 trillion to global trade, the question is who gets the larger share and at what cost? After all, the agreement between India and the US is only an interim arrangement.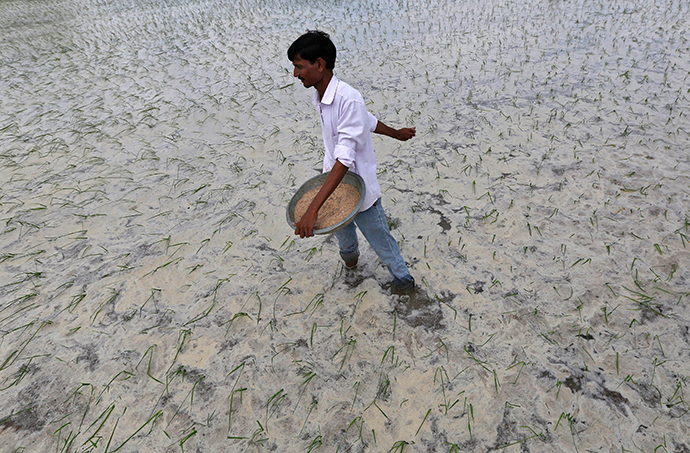 Who gets the best deal?
Once India ratifies the TFA, it will be bound by WTO rules where all issues come within the purview of its Dispute Settlement Mechanism (DSM). One wonders what kind of leverage the developing nations have been getting there. According to analysts, it's a classic platform where voices of the developing and least developed countries have increasingly been ignored.
Take for instance Africa, where negotiations with the EU have resulted in the removal of ninety percent of its trade tariffs without any clause of protection for local producers. Its cotton producers have been demanding a level playing field at the WTO for years. But how many dispute cases have emerged from Africa?
As per the WTO's Agreement on Agriculture (AoA), all product and non-product subsidies should not exceed 10 percent of the agricultural produce. Under this, while India can continue allowing subsidized consumption of agricultural produce, the primary target, experts feel, could be its production support to farmers through measures like MSP, which the West worries may result in the dumping of subsidized food in the global market at lower costs than procurement.
Actually the contrary has been happening, with the US holding India responsible for doubling its MSP over the past decade. But it is the developed countries including the US, Europe and Japan who highly incentivize and subsidize their farmers. Just about one percent of the US population is involved in agriculture compared to 50 percent in India.
Behind the Times
India – within the WTO farm subsidies limits – spent $56.1 billion in 2010-11, up from $16.9 billion in 2004-05, mostly for production inputs such as electricity, fertilizers etc., while the US in 2009 alone spent $101 billion.
Many in India feel the cause for concern is not so much about the subsidy limit, but the extent of incentives and subsidies the developed world provides to their farming sector in terms of advanced farming methods, export subsidies etc. This will make it hard for Indian farmers to compete when trade barriers are broken down.
An Indian farmer, Ajay Vir Jakhar, was quoted as saying: "We had hoped the interim measures would address the trade-distorting subsidies given by the rich countries to their farmers, such as in the US, Europe and Japan."
This appears to have been the case in the Dominican Republic, as reported by Actionaid UK, where demands for dairy products were met mostly through imports from the EU after the country liberalized its agricultural trade and joined the WTO in 1995.
Owing to export subsidies, EU milk powder was sold at a price 25 percent lower than the cost of local fresh milk. By 2000, the Dominican Republic was the fifth largest recipient of EU milk powder, which put thousands of local farmers out of business.
Critics feel the TFA and the recent deal are actually the triumph of multinational corporations, and don't represent much of a victory for India or any developing nations.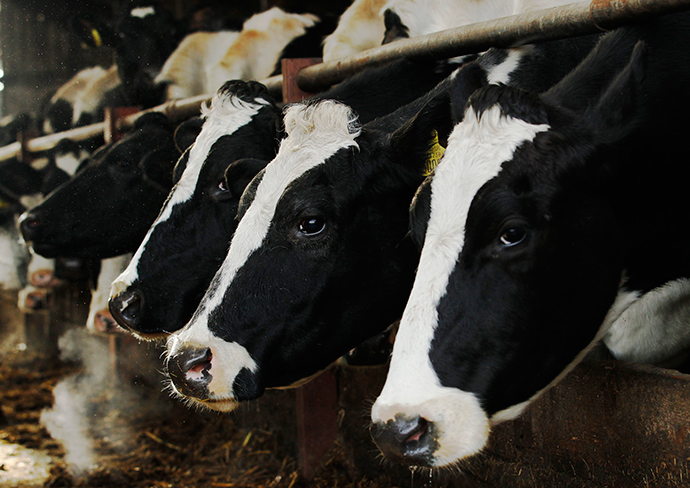 Diverting Crucial Resources
First, developing countries, as part of the agreement, will need to invest in modernizing their trade infrastructure in terms of building up ports, border regions, trade operations to the standard of the West, whose businesses will then have easy access to the markets and the cheap labor prevalent in developing countries. These investments will primarily divert resources from development projects focused around health and education. A conglomerate of developed countries has pledged some funds to help over a hundred developing countries implement the TFA, but it's a relatively paltry $30 million.
Second, the agricultural sector in many developing countries is not mature enough to compete in the global market. Indian farmers - who use age-old farming methods – struggle to produce enough both in terms of quality and quantity. They are nowhere close to the advanced farming methods of the US or the EU. As trade further opens up, if no measure to protect local agriculture is taken, this set of people will be hit really hard.
Even with subsidies they find it difficult to cover production costs, leading many to seek loans; debt is the primary reason behind suicide cases among Indian farmers.
Monsanto keen on Indian market
A classic case is Indian farmers having to buy high-cost genetically engineered seeds and chemicals from multinational corporations like Monsanto, which has been eyeing India's vast farming sector for its products.
GM seeds not only add to production costs (forcing famers to resort to loans), they are also not suitable for the Indian soil and result in bad yields with insufficient returns from production to pay off their debts, which tragically leads many farmers to take their own lives.
India will have to watch the unfolding of the TFA very cautiously. It would do better to garner a stronger support base among other developing, and perhaps the least developed nations, to exert pressure on the WTO from taking any measures that adversely impact on its farmers.
The statements, views and opinions expressed in this column are solely those of the author and do not necessarily represent those of RT.