'South Stream cancelation bad news for C. European countries that need cheap energy'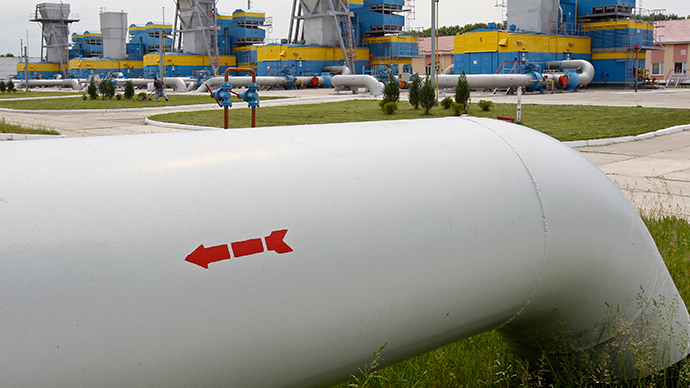 The abolishment of the South Stream gas project will negatively affect countries which need cheap energy, such as Hungary, Anna Van Densky, a political commentator for EU Reporter Magazine, told RT ahead of the Central Europe summit in Prague.
The presidents of the Czech Republic, Hungary, Poland, Slovakia, Austria, and Slovenia are meeting this week for the summit. The meeting will focus on ways to upgrade transport integration in Central Europe. It is the first time that Austria and Slovenia are taking part in the summit, which is being hosted by the Czech Republic.
RT: The media has announced a Czech-Poland food war after the Czech Republic tightened control over Polish products. How serious is this?
Anna Van Densky: It is very serious because the sanctions against Russia are hitting Easter European economies hard. Previously they could sell to Russia, but now they have to conquer the new market. So they have to try to sell on [the] interior market in the EU; this is [the] first thing. The second thing is a geopolitical element. Some of the countries like Hungary, Mr. [Viktor] Orban, the prime minister, is becoming intensely and fiercely independent from Brussels. So the summit is very interesting and unfortunately it is very problematic because the news of the South Stream cancelation is very bad news for these countries – they need cheap energy, and it will not come.
READ MORE: Belgrade: Suspension of South Stream 'bad news' for Serbia
RT: The situation around South Stream will also be a key point of discussions. How important was the project to them? Where will they get energy from now? And how do these countries feel about this Russian-Turkish deal?
AVD: I think nobody expected such an outcome because it was a long game; it was a game with nerves, but nobody expected that Russia would come out with this Turkish proposal. It is very interesting geopolitically. Turkey becomes a very strong candidate country to the EU. It can claim more from the EU in its accession procedures. So it is a new geopolitical context. I would like to draw your attention to what happens in Hungary. Mr. Orban is increasingly independent. He is showing that he is really sovereign and Hungary is not a smaller brother to big democracies in the EU.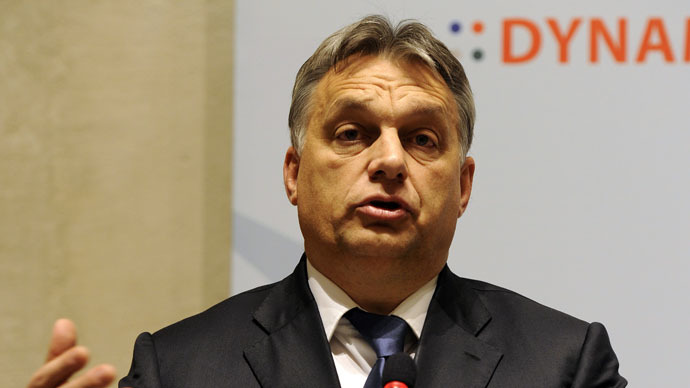 RT: One of the participants of the summit, Hungarian Prime Minister Orban, has been criticized by US Senator John McCain over his relations with Russia. Do the other leaders agree with the senator, or do they support Prime Minister Orban?
READ MORE: Bulgaria offers gas hub to compensate for canceled South Stream
AVD: I'm afraid I don't understand completely how Senator McCain is still in politics. Let's not forget that it was him calling upon invasion in Iraq. He was convincing the whole globe that there were chemical weapons there. I don't understand how, after such a massive failure, he is still in politics. I'm very conscious about whatever he says. There is a problem because Mr. Orban is truly and really a patriot of his country. And now in Europe there is a rise of these patriotic moods which many in Brussels see as endangering their dominant position because the bureaucrats from Brussels institutions are not used to equal conversations. They are used to giving orders, directions, and regulations.
RT: What good is going to come out of this summit? Let's look at the positives.
AVD: I don't think it is so much about positive. Many say that there should be infrastructures. Infrastructures are good. They are bringing people together. But let's not forget that the EU invested a lot in infrastructures in Spain. But now these roads are empty. It is not only about roads, about infrastructure, it is about traffic. So what are the goods they are going to sell, and who is going to buy it if every day the purchasing capacity of Eastern Europeans is falling down?
The statements, views and opinions expressed in this column are solely those of the author and do not necessarily represent those of RT.
The statements, views and opinions expressed in this column are solely those of the author and do not necessarily represent those of RT.
You can share this story on social media: