UN: 'We won't take 'no' for an answer, CIA torture must be investigated'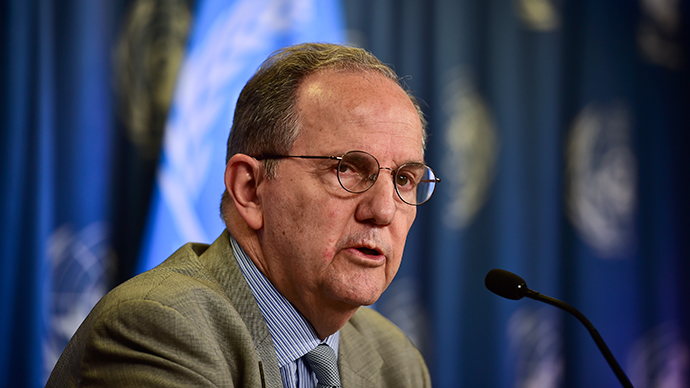 The release of the so-called CIA torture report will likely create momentum that will lead to justice, UN special rapporteur for torture Juan Mendez told RT. He said the UN will not "take no for an answer" and that each torturous act must be investigated.
The damning report on CIA torture has forced Poland to finally admit that it hosted a secret American prison, with former President Aleksander Kwasniewski coming forward with the revelation. However, Kwasniewski claimed that Polish officials were not informed of the torture tactics being used in the secret jail.
RT asked Mendez to comment on the possible further developments; he insisted that countries complicit in the CIA torture need to carry out their own investigations.
Juan Mendez: I think in fact not only Poland, but many countries cooperated in this immoral, unfair, and illegal practice. And all countries have a responsibility to investigate and come clean. It's a little hard to believe the president of Poland – he admitted that he allowed the use of secret detention centers for extraordinary renditions and didn't know that torture happened in that context. I mean, why else would anybody be taken to a secret detention center if it's not to be tortured? I think all countries that have participated in this should borrow a leaf from the UN Senate Committee on Intelligence and come clean; do an honest, thorough, complete, and impartial investigation of what went on during the extraordinary renditions and the use of black sites.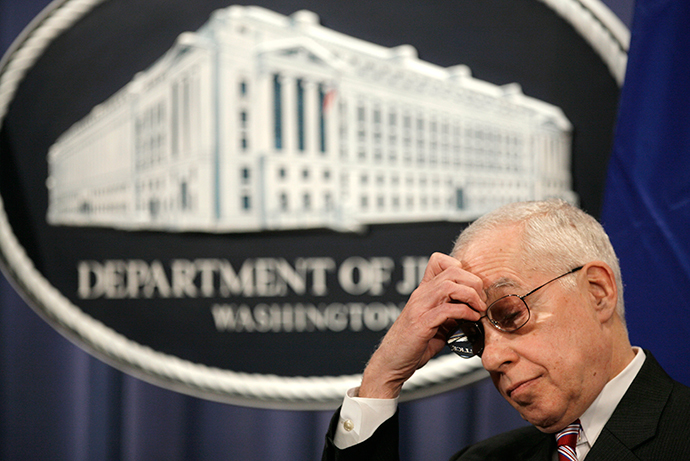 RT:The UN and human rights groups worldwide are outraged with these revelations. But the US Justice Department says it can't base any criminal charges on the report, despite the UN calling for the prosecution of the people responsible. Are you going to continue to push for the perpetrators of torture to be brought to justice?
JM: Well, at the UN, all the relevant committees, the treaty bodies, and the special procedures – including my rapporteurship on torture – have always maintained – and because it's clearly the framework of international law applicable to torture – that there's an affirmative obligation to investigate, prosecute, and punish every single act of torture. And we're going to continue to insist on that. We're not going to take 'no' for an answer. But I'm actually hoping that the debate that's generated by the publication of this report creates a momentum to at least start investigating and prosecuting some of the incidents. We have lived without prosecutions now for several years, but the experience shows that when truth telling is done honestly and sincerely, it generates a debate and the debate then generates a momentum towards justice. Of course, it doesn't always happen this way, but it does happen in many – for example, in many Latin American countries – and I'm hoping that a similar phenomenon will happen in the US after the publication of this report.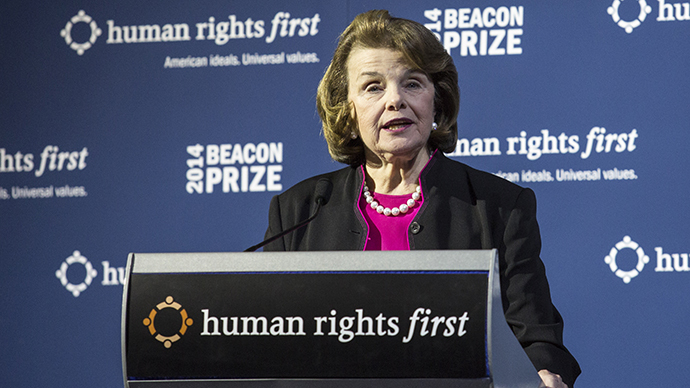 RT:The report on inhumane tactics doesn't even mention the word 'torture.' Why?
JM: Well, I don't know. Like many people, I'm struggling to read 500 pages; I saw only an executive summary. I think, in fact, once we read it completely we'll be able to answer. But it doesn't really matter whether they call it 'torture' or something else. The language of the report is clearly condemnatory. And you know it's no longer using euphemisms like 'enhanced interrogation techniques.' If it doesn't call torture what it is, that should be criticized, of course. But I really can't comment until I read the whole [report]. I think the Senate Intelligence Committee should eventually release the whole report, if not to the public – because 30,000 pages is too much – at least to scholars, to people who can inquire into it and get all the information necessary for different things. I think, in fact, that the American public, I would say the world public, has a right to know everything that the Senate Committee on Intelligence amassed during what appears to be a very thorough, profound investigation.
RT:Obama says he hopes the report will help put an end to torture methods in the future. How big is the chance it really will, when there's no punishment for those who did this in the recent past?
JM: I think the end was put by President Obama in the executive order that was signed on the second day in office back in 2009. But, of course that's not enough. It's very important to know what really happened so that we know what it is that we're avoiding in the future. And that's why this step is just as, or perhaps even more, important than the prohibition. I should say that the prohibition seems to be holding. At least, we don't hear of many cases after 2009. But, of course, I wouldn't stake my reputation on it because torture was always surrounded by so much secrecy that it's difficult to say that it's not happening now. Nevertheless, I think that both the prohibition and now the publication of the report are steps in the right direction, but they aren't the only steps. The next step should be to lift this ban on prosecutions and begin prosecuting [those] who can be prosecuted with the evidence that is available. And also to offer reparations to those who were unjustly tortured. And eventually those would be the measures that will be capable of preventing the repetition of this in the future.
The statements, views and opinions expressed in this column are solely those of the author and do not necessarily represent those of RT.
You can share this story on social media: