Questions loom as India deepens its defense ties with Israel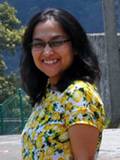 Jhinuk Chowdhury
Jhinuk Chowdhury is a former journalist based in India and is currently working as an independent writer. She has worked as a business correspondent for the leading Indian daily – The Times of India – covering human resources, IT, jobs and careers.
You can follow her on Twitter @jhinuk28.
Jhinuk Chowdhury is a former journalist based in India and is currently working as an independent writer. She has worked as a business correspondent for the leading Indian daily – The Times of India – covering human resources, IT, jobs and careers.
You can follow her on Twitter @jhinuk28.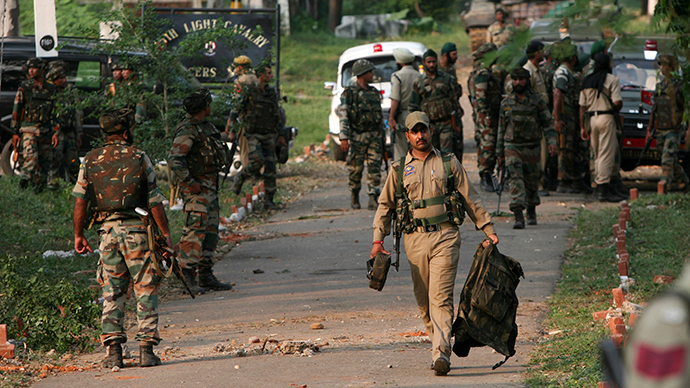 As India draws closer and buys more military hardware from Israel, questions are raised about what that will mean to traditional key defense suppliers, the US and Russia, as well as New Delhi's relations with Palestine.
Global powers including France, the UK, Japan, the US and Israel have been keenly courting India – the world's largest arms importer – in their quest to bag some lucrative deals as New Delhi begins an ambitious defense upgrade plan with an estimated budget of $100 billion.
But it is Israel that seems to be stealing most of the show, with two mega-deals already closed with New Delhi. The first is 262 Barak-I air defense missiles for the Indian Navy. The second for 8,356 Israeli Spike anti-tank guided missiles and 321 launchers is more significant as it was on a faceoff with America's Javelin missile.
In August then-US Secretary of Defense Chuck Hagel visited India to pitch for the US missiles.
The two arms deals with Israel are worth $662 million which is more than all Israeli exports to India in the last three years.
As India - which accounted for nearly 10 percent of the $63 billion international defense market in 2013 – is seemingly drawn closer to Israel for defense acquisition, several questions arise:
- What happens to India's defense ties with the US which has clearly shown interest in entering the Indian arms market?
- What about Russia – India's large weapons supplier?
-What about India's relations with Palestine?
According to analysts, Israeli missile systems, surveillance, and ordnance systems have technically addressed one immediate Indian requirement - border fortification and monitoring of terrorist activities.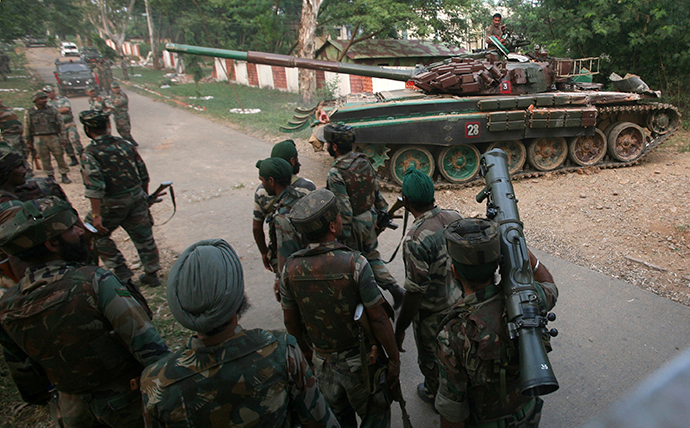 Current deals are expected to brace India's combat capability in its on-going struggle to contain rising violence on the border with Pakistan, or incidents such as the recent standoff with Chinese troops following a border incursion, ironically coinciding with President Xi's India visit, and also strengthen its maritime patrol capacity.
India has also been invited to cooperate with Israel's cybersecurity project which has the surveillance capabilities over terrorist networks and their movement.
Israel over US?
However, technical details apart, there are other reasons why India went ahead with Israel over an American offering.
Many trace it back to the legacy of the Indo-US relationship. As Michael Kugelman, Senior Program Associate for South and Southeast Asia Woodrow Wilson International Center, says, "India likes to focus on the countries with which it has a long and sustained defense relationship - and these mainly consist of Russia, France, and Israel. Given the volatile relationship it has historically had with the US--including a very troubled period during the Cold War - the United States does not necessarily meet the criteria of a long and sustained defense relationship. Only in the last 20 years or so have defense ties with Washington truly taken off."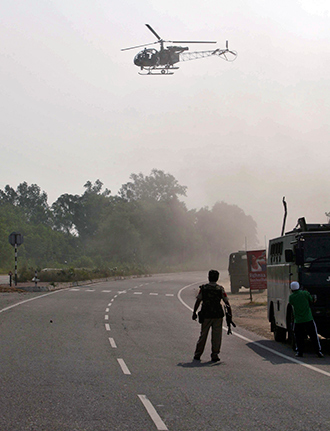 Also, the Israeli proposals were closely aligning with Indian PM Narendra Modi's newly launched "Make in India" initiative which aims at spurring domestic manufacturing. Joint production and development of defense equipment and technology transfer are an important part of this campaign – a demand that Israeli Prime Minister Benjamin Netanyahu is said to have readily accepted.
Reportedly, both countries are already collaborating on building an integrated anti-missile system to be assimilated into the indigenously developed Prithvi air defense system.
Contrary to that, while US arms exports to India are at a whopping $25.2bn in 2013, India's main concern as of today is the transfer of technical know-how from foreign countries so next generation equipment that could be built indigenously – something New Delhi feels the US still falls short on.
Would that it mean Israel would outdo the US as India's defense partner?
"Not necessarily", says Kugelman. "Like its relationship with the US, India's ties have deepened with Israel only in recent years. Defense plays a key role in both the relationships. As the US-India relationship continues to deepen-and I think this should happen in the coming months, with the US downsizing its military role in Afghanistan- defense will be one of the biggest beneficiaries of the bilateral relationship."
India diversifying – a message for Moscow?
New Delhi is keen on creating a diplomatic balance in all its international dealings. Defense being one of the most important portfolios, the Modi government will certainly avoid overdependence on one partner. This could be a message for long time supplier Russia that India is expanding its options.
While Russia remains a steady source for acquiring T90 tanks, Su-30 MKI fighters, New Delhi has been looking at supplanting its arsenal of Russian-made MiG 21 and MiG 29 fighter jets which have suffered a series of crashes.
New Delhi has also expressed its displeasure on Russia's longish delivery timeframe for the fifth-generation stealth fighter aircraft (FGFA).
So the need for diversification of sources of arms acquisition, feel analysts, has led India closer to Israel, but it will certainly not stop there.
While the newly appointed Indian Defense Minister Manohar Parrikar is given the task of procuring 126 multi-role fighter jets from France's Dassault Aviation worth $15 billion, India is also looking at buying Japanese US-2 amphibious aircraft that can be used in search and rescue operations.
However Kugelman feels political rhetoric suggest Russia will remain a very significant and certainly top-defense partner of India. "A few months back Narendra Modi said that Indian children will always say that India's best friend is Russia, because Russia has "been with India" during times of crisis."
He adds that one trajectory which could determine Russia-India defense ties is whether India decides to deepen its energy relations with Russia. There is an opportunity now, given that Russia has found its traditional importers in Western Europe more reluctant in light of Russia's stance on Ukraine. If India pushes forward with Russia on this front, then defense ties could really intensify as well.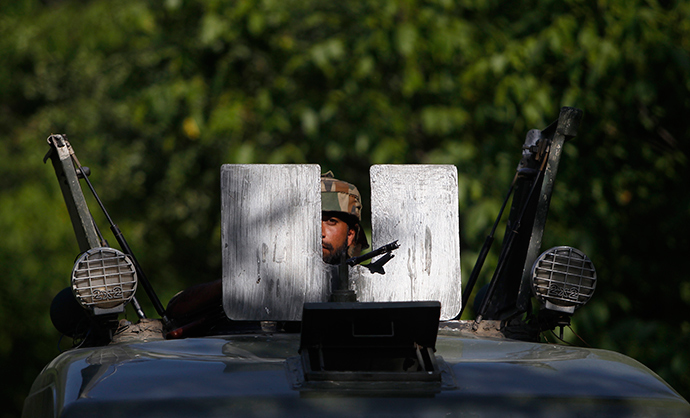 Palestine question
The burgeoning Indo-Israel relationship also brings up another question – what about Palestine? After all, India was the only non-Arab country to have recognized Palestine in 1988. New Delhi, with a history of being a staunch supporter of the Palestinian cause, also refused diplomatic ties with Israel until 1992.
Even recently it backed the United Nations Human Rights Council call for an investigation into Israel's Gaza strike.
The Modi government, which is riding the success of being elected to power on promises of pragmatic policy reforms, is breaking many traditions. While the earlier governments have chosen to keep Indo- Israel ties under wraps out of fear of upsetting the Middle East and its own vast Muslim population, Modi seems to be sending out a clear rhetoric that being with Israel doesn't mean it has abandoned Palestine.
So while he signs the Fortaleza Declaration calling on Israel and Palestine to resume negotiations leading to a two-state solution with a contiguous and economically viable Palestinian state existing side by side in peace with Israel, marking a shift in India's usual overture, Modi also met Netanyahu in New York on the sidelines of the UN General Assembly session in September this year.
National security was a very important part of Modi's election campaign. And as of today Israel strategically fits into India's needs – a factor which Modi can certainly not sacrifice for any other consideration.
As Kugelman points out, "New Delhi will want to maintain good relations with both Israel and the Palestinians. And to this point, it has somehow pulled off this balancing act extraordinarily well."
Six months on, pragmatism is seen to be an integral part of the Modi government's international diplomacy. From inviting President Barack Obama as a chief guest at India's republic day celebrations lined up in January, seen by some as a tacit departure from New Delhi's non-alignment stance, to publically espousing ties with Israel – the new government does not seem to shy away from breaking-free from India's ideological past if the situation demands.
The statements, views and opinions expressed in this column are solely those of the author and do not necessarily represent those of RT.