'Afghan forces can't sustain war with Taliban without NATO'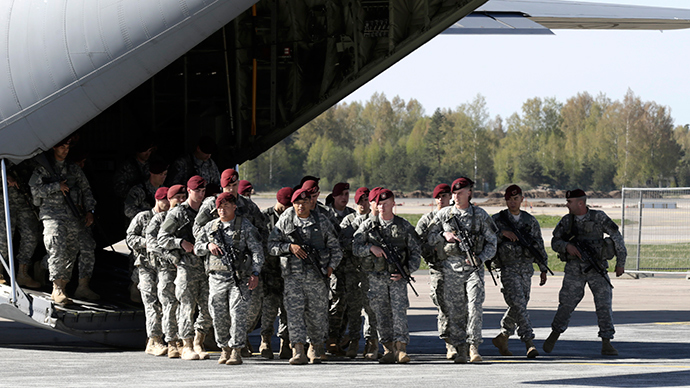 According to current figures Afghan troops are not able to withstand a war with the Taliban without western military forces and American military bases, John Rees, Political Activist, told RT.
RT:The US military has spent $34 million onCamp Leatherneckin Afghanistan which will never be used. Will anyone be held responsible for such a waste of resources?
John Rees: I doubt it very much because they are not being held responsible for the waste of resources that has cost them billions of dollars over the entirety of the Afghan wars. So one useless camp that won't be used, I doubt if it will even make the accountants blink.
RT:Special Inspection General for Afghanistan John Sopko has said that in order to make Camp Leatherneck usable, at least $3 million worth of equipment must be installed. Does the Afghan military even have enough funds to run the bases which have been passed to them?
JR: I think they have got more pressing concerns in the last 12 months some 4,000 Afghan security forces have been killed. So they have got a war that they can barely sustain after western troops are withdrawn. Whether or not they can afford to re-equip the American military base is probably pretty lowdown on their list of priorities. Their first priority is: can they remotely sustain the war with the Taliban - and on those figures they can't.
RT:Why in your opinion is the Afghan military not in a hurry to occupy the base which has been passed down to them?
JR: I don't think that it is a military that can feel the shoes of the American and its NATO allies' troops that have left. After all it took the world's largest super power, the world's greatest military power supported by half of dozen of the world's next greatest military powers to conduct any kind of military operation in Afghanistan. And even at the end of 14 years of conflict they still haven't managed to win that war. So it is not very surprising that the Afghan military when left to their own devices - can't sustain it.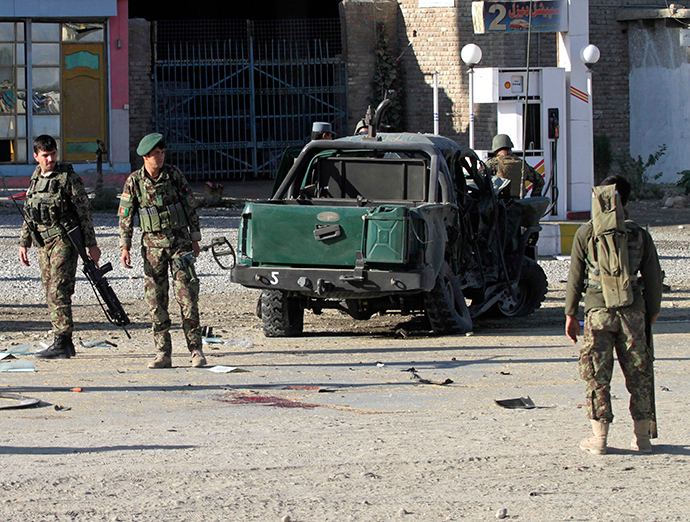 RT:Are American taxpayers even aware that their money has been wasted in this way, and has there been a public reaction?
JR: I think both in America and in Britain there has been enormous negative reaction to the experience of both the Afghan and the Iraq wars. People realize that the money has been squandered for no real political gain. But that is not the worst of it- the lives have been squandered for no political gain. Tens of thousands of Afghans have lost their lives and there has been no political gain. After all, at the last Afghan elections the winner and the runner up then decided after the election that they would share power. What kind of supposedly democratic state do you vote for one or other of the governing party or the opposition and then find out that both of them are in power after the election? This is one of the most corrupt governments in the world. The Taliban still controls vast ways of the country. So it is not surprising that many, many taxpayers both in America and in Britain think that their money has been wasted.
RT:Is there a threat that the Taliban will try to take over the military structures left for the Afghan army?
JR: This is obviously a war that is still continuing. The Taliban still controls very sizable amounts of the country. Most people think that at some point they will be admitted into the central government of the country. Perhaps they will end up taking control of some of these military facilities. It wouldn't after all be the first time that has happened.
The statements, views and opinions expressed in this column are solely those of the author and do not necessarily represent those of RT.
The statements, views and opinions expressed in this column are solely those of the author and do not necessarily represent those of RT.
You can share this story on social media: