Ebola fears create atmosphere of suspicion - Red Cross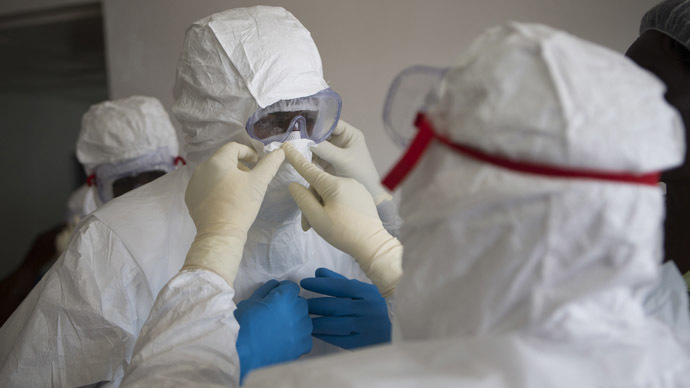 The Ebola epidemic which started in West Africa, and is now simmering into Europe has created a heightened climate of fear according to the Austrian Red Cross. "People are more suspicious," rescue commander Gerry Foitik told RT.
READ: Worst Ebola epidemic in history LIVE UPDATES
Fotik told Austria's Die Presse newspaper earlier in the week that the heightened climate of suspicion was actually stoking racism on the continent. "Black Africans are now stigmatized unnecessarily," he said.

He added that such suspicions were unfounded. "A black African who has been living in Austria for the past three weeks has the same risk of being infected with Ebola as a farmer from east Tyrol," he commented.

When asked about the possibility of heightened racism, he told RT: "We are not aware of specific cases but we are aware of a high level of fear among the Austrian population."

"Here in Austria the fear of getting Ebola is without any reason," he said. As of yet, there have been no recorded cases of Ebola within Austria's borders. But despite this, he says "this fear, leads to a situation that can be interpreted as not applicable for the situation".

He underscored that there were no people in Austria who fulfilled the two necessary criteria for potential to being infected: risk contact in the past three weeks as well as displaying symptoms.

"There is no one in Austria that fulfills these criteria so far. So right now, today, the risk of getting Ebola in Austria is zero."
READ: Ebola: Evolution of an epidemic (INTERACTIVE MAP)

"But theoretically, there can be," he said, likely referencing the recent transmission of the virus in Spain – the first transmission's outside West Africa's borders. Additionally, scientists have predicted a high likelihood that France and the UK will have some Ebola patients before the end of October.

"The best ways to reduce panic is to properly inform persons…the awareness is very high due to very good and extensive media coverage," Foitik stated.

However, he went on to reiterate that if people keep in mind the two risk factors, the climate of fear surrounding the disease should diminish.

"– If people know this then they can be without any fear concerning their neighbors who have been in Austria for the last…10 years," he said.