What's the deal between Iran and the US?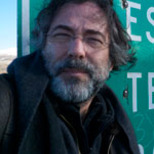 Pepe Escobar is an independent geopolitical analyst. He writes for RT, Sputnik and TomDispatch, and is a frequent contributor to websites and radio and TV shows ranging from the US to East Asia. He is the former roving correspondent for Asia Times Online. Born in Brazil, he's been a foreign correspondent since 1985, and has lived in London, Paris, Milan, Los Angeles, Washington, Bangkok and Hong Kong. Even before 9/11 he specialized in covering the arc from the Middle East to Central and East Asia, with an emphasis on Big Power geopolitics and energy wars. He is the author of "Globalistan" (2007), "Red Zone Blues" (2007), "Obama does Globalistan" (2009) and "Empire of Chaos" (2014), all published by Nimble Books. His latest book is "2030", also by Nimble Books, out in December 2015.
Published time: 9 Oct, 2014 15:27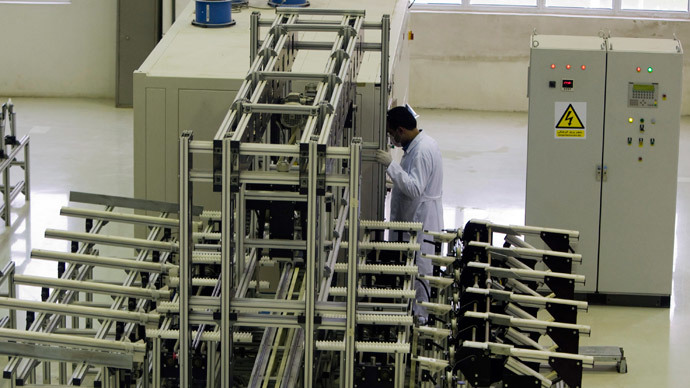 Everything in Tehran revolves around three major discussions: the nuclear deal arguably to be clinched on November 24, Iran back to selling energy to the West, and the fight against ISIS/ISIL.
I've just spent a frantic week in Tehran as a guest of the New Horizon conference of Independent Thinkers. Here is some of what I've witnessed.
Three overarching themes monopolize all important discussions in Tehran at this critical historical juncture:
1) the real possibility of a nuclear deal with the P5+1 on November 24;
2) the end of sanctions and the possibility of Iran soon starting to supply the EU with loads of natural gas;
3) the fight against ISIS/ISIL, which Iranians, as much as the Arab street, refer to as Daesh.
Everything about the nuclear deal is entangled in a dense web of information war. In Tehran I had the pleasure to spend a lot of time and go to meetings with my friend Gareth Porter, the author of the definitive book on the subject: Manufactured Crisis: The Untold Story of the Iranian Nuclear Scare.
The book was meticulously translated into Farsi by the Fars News Agency, in only two months, and launched in a simple ceremony at the agency's main office. It conclusively proves, for instance, how the Iranian "plot" to equip ballistic missiles with (non-existent) nuclear warheads was entirely fabricated by the terrorist outfit Mujahedin-e Khalq (MEK) and then handed over to the IAEA by the Mossad.
I was quite moved by the profound respect shown to Gareth's investigative work in Tehran, in contrast to the thunderous wall of silence that greeted his book in the US. Call it yet another reflection of the 35-year old "wilderness of mirrors" – or Wall of Mistrust - opposing Washington to Tehran.
Conversations with Gareth – picking up on a new batch of interviews with Iranian officials – still reveal a series of blind spots in the nuclear negotiations. As he told me, "I'm not at all convinced that Iran is ready to drive down its stockpile of uranium to close to zero." And "reducing the number of centrifuges to an extremely low number is not necessary to achieve the goal they've laid out."
The head of the Atomic Energy Organization of Iran (AEOI), Ali Akbar Salehi, has stressed that Iran "needs the stockpile." A possible solution in this case would be to ship the stockpile to Russia – something that the Iranians are not opposed to, and the Russians had already proposed years ago.
So when Russian Foreign Minister Sergey Lavrov says that "90 percent of the deal" is done, the fact is, according to Gareth and Iranian officials, this still does not include a final decision on intractable issues such as the enrichment level of uranium, the duration of the agreement, and the process of phasing out sanctions. The bottom line: we're still a long way from a comprehensive deal on November 24.
Rouhani, not a sell-out
Tehran is a privileged echo chamber of an information war. Take the rumors that President Rouhani had cut a secret deal with Washington and Brussels at the recent UN gathering in New York, sort of "selling out" Iran to the West.
This is nonsense. It all revolves around the possibility of Iran, post-sanctions, starting to sell a lot of natural gas to the EU, thus relieving the EU's dependency on Gazprom, and at the same time depriving China, for which Iran is the second largest gas supplier.
What actually happened is that Rouhani met in New York with Austrian President Hans Fisher, and the return of the definitive "Pipelineistan" soap opera, Nabucco, was evoked. This is a perennially troubled, still to be built, pipeline to the EU that would only be commercially viable with gas supplied by Iran, transiting through Azerbaijan and Turkey, then Bulgaria, Romania and Hungary, with EU distribution assured by Austria.
But no; it won't happen tomorrow. Rouhani was forced to clarify it. And on top of it Iranian officials were adamant; Tehran won't sell itself to the EU on the cheap. So much for Rouhani "betraying" Iran. As if the guidelines issued by Supreme Leader Ayatollah Khamenei could be simply trampled over; Iran will not, by any means, curb its nuclear capabilities in exchange of vague promises.
The Caspian Sea mirror
And then, buried in the whole Daesh controversy, is what else, the energy angle. No one in Tehran has any illusions about the Obama administration's war via the back door on "Assad must go" (remember; that's Obama's own red line issued over three years ago). At play is still the control of Syria's unexplored reserves of natural gas. And the fate of yet another "Pipelineistan" soap opera; either the Iran-Iraq-Syria gas pipeline – fiercely opposed by the US - or a GCC equivalent, with gas supplied by Qatar.
Daesh happens to be blocking exactly the pipeline route from Iraq to Syria – so once again Daesh is doing the US's bidding; that explains to a great deal that innocuous US bombing of tracts of desert, while Daesh keeps annexing territory close to the Syrian-Turkish border.
Still, "Pipelineistan" in Syria could eventually intersect with the Iranian nuclear dossier. Iranian officials have not let the cat out of the bag – but rumors remain insistent; Tehran might contemplate abdicating further strands of its civilian nuclear program, while earning Washington's acceptance to getting privileged access as a prime EU gas supplier. All this to hurt Gazprom.
Far-fetched as it may seem, that's a certified Obama administration carrot, dangled to theoretically speed up the end of sanctions – at least from the EU side.
The fact remains Washington needs Moscow – as well as Beijing – for a nuclear agreement with Iran to be enshrined on November 24. There's no evidence so far Tehran will renounce its political clout – and nuclear energy independence – just to trade with the West. And there's no evidence Moscow will allow itself to be undercut by Tehran.
In fact mutual cooperation is the norm. President Rouhani just met President Putin during the fourth summit of the heads of state bordering the Caspian Sea – that perennial target of American energy avidity (Azerbaijan, Kazakhstan and Turkmenistan are the other Caspian Sea nations, apart from Russia and Iran). In Astrakhan, Rouhani emphasized the Caspian should become a symbol of cooperation and peaceful development.
So no pitting of Tehran against Moscow – much to Washington's displeasure. Yet the stakes could not be higher. Place your bets for the next few weeks – and be prepared to change them in a flash.
The statements, views and opinions expressed in this column are solely those of the author and do not necessarily represent those of RT.