​Russia in global nuclear energy market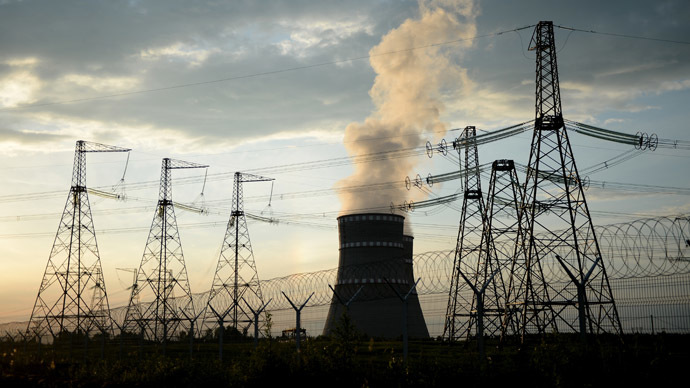 Within the context of the recent 58th IAEA General Conference held in Vienna on September 22-26, it is worth making an overview of Russia's position in this important and sophisticated global industry.
Civil nuclear energy is fascinating, promising and complicated. In the right hands it is able to bring power to remote parts of the world, move huge icebreakers and cure people. It is also an important source of energy security in terms of achieving sustainable development and mitigation of climate change. But in certain circumstances using such technology can become dangerous and risky. That is why the Russian atomic industry and Rosatom pay so much attention to openness, transparency, security and international cooperation in this field, including under the auspices of the IAEA.
Russia's nuclear power industry is one of the oldest in the world. This year the Obninsk nuclear power station outside Moscow, the world's first ever to be built and connected to the grid, celebrated its 60th anniversary (it was decommissioned a few years ago to serve as a scientific and educational center). Russia continues to invest heavily into research and development, which is essential for further evolutionary and innovative improvement of the relevant technology. For instance, this year new types of high-purity radiation-resistant steel were developed and introduced for Russian VVER-type reactors. These materials provide for over 100 years of operation. Another example is our continued active participation in the ITER fusion project – a large international conference on this topic will be organized, together with the IAEA, this October in St. Petersburg, Russia.
The accumulated experience in successfully developing, building and operating nuclear power stations makes Russia one of the best-placed players in the atomic business internationally. Among our latest achievements this year are serious progress regarding projects in China, Belarus, India, Bangladesh and Hungary. Some new agreements were discussed and signed with Finland, South Africa, Jordan, Kazakhstan, Thailand and Argentina.
Despite current political tensions, Russia continues to act upon its agreements with Ukraine, providing its stations with nuclear fuel. Last year we have successfully fulfilled our obligations within the 'Megatons to Megawatts Program' with 500 tons of Russian military-grade high-enriched uranium, enough for 20,000 warheads, converted into nuclear fuel, including for US power stations.
The UK is another important player in the global nuclear energy market. Its national civil nuclear industry is aimed at enhancing energy security and safety. But with British power plants ageing, successful involvement of international investors and companies is increasingly important. Russia could play a positive role in such diversification of suppliers, raising the level of competition. Last year DECC and Rolls Royce signed MOUs with Rosatom to examine the possible steps for mutually beneficial practical cooperation. Despite the current temporary interruption of this work, we remain optimistic that it could be carried on in the future in favorable political atmosphere.
The statements, views and opinions expressed in this column are solely those of the author and do not necessarily represent those of RT.
The statements, views and opinions expressed in this column are solely those of the author and do not necessarily represent those of RT.
You can share this story on social media: