Mr Tusk goes to Brussels - but can he save the EU?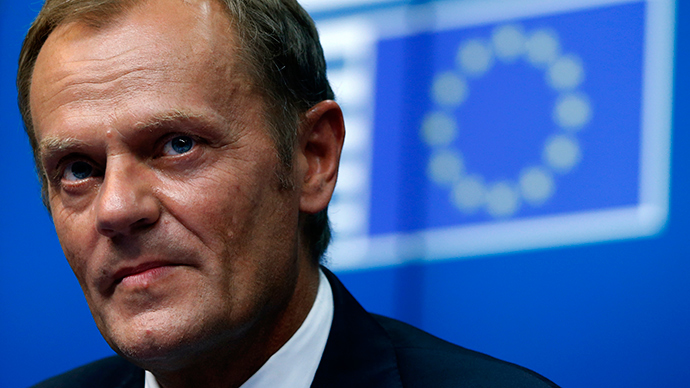 The first Eastern European EU president, Donald Tusk faces difficult times ahead – and few credentials to suggest he is up to the job...
Polish Prime Minister Donald Tusk will chair EU meetings as President of the European Council, with many hoping he will prove to be a pragmatic counterweight to the divisive Jean-Claude Juncker, who by his own admission held the Eurozone together with a tissue of lies when the crisis last flared up. For Tusk it is a remarkable story, the son of a carpenter from Gdansk, closely involved in his youth with the Solidarity movement which did so much to end Communist fiat and deliver freedom to the nations east of the River Oder.
A career politician, Tusk has tasted unique electoral success in modern Poland as the only prime minister to win reelection. Widely seen as a calm, likeable, rational figure, he has that air of the Tony Blair about him which appeals – for a while. Unfortunately, he shares the abject economic illiteracy of Mr Blair. Ironically, one of Tusk's first utterances as EU Council President was to suggest Poland is on an accelerated route to the Euro... Had it not been for the zloty, his own economy would have endured a grinding recession after 2008. Hopefully, circumstances will prevent the Poles being shackled by this corrosive currency straitjacket.
The Tusk legacy is as the man who didn't resolve much. Behind the cool, calm demeanor, he singularly lacked the strength to deal with vested interests whose reform is vital to securing Poland's future growth. In recent times, Tusk has ducked any requirements to show backbone – other than a perceived hardline toward Russia, mostly the result of his Foreign Minister, Radoslaw Sikorski. Tusk has lurched from a purported center-right position to a rather incompetent center-leftist micromanagement agenda. There have been some ghastly displays of government heft (and theft!). Privatization is becalmed as the government tries to model the discredited top-down industrial policy which has left France in advanced decay.
Recently the (de jure privatized but de facto still government-controlled) stock exchange saw its CEO summarily replaced by a minister parachuted in as a government puppet. Meanwhile, denial about public finances was "resolved" last year when the government took the appalling step of essentially confiscating half of private pension savings. This was before the Tusk administration was embroiled in a rather unfortunate scandal which suggested the Polish Central Bank might abandon its independence to support the government's reelection.
The Tusk government appears tired and rudderless, and now it has lost the leader who political wonks reckoned held the wheels on. Poland needs rejuvenation so Tusk's departure may be a national blessing.
Tusk is suggested as a reforming EU boss – yet in national office he consistently dodged every chance to reform Poland. He had the advantage of governing against an opposition which has in the past appeared highly erratic but Tusk leaves office with no tangible legacy.
On a personal note, clearly Tusk will be ecstatic that his current sub-60,000 Euro salary package has multiplied fivefold (plus tax and pensions advantages to boot), a point he will doubtless consider when he steps into his five-limousine convoy on taking office December 1. Meanwhile, he faces a challenge as his communication skills in English are noted to be poor and his French non-existent. English lessons are scheduled to add to his excellent German. The big difference in this job and in running Poland was that the original great reforms of Finance Minister Leszek Balcerowicz in the 1990s were still sustaining the Polish economic miracle when Tusk entered national office.
That is in significant contrast to his new job: the European economy is, overall, a rapidly deteriorating basket case – crippled by the Eurozone, hampered by red tape and clearly in relative decline. Mr Tusk has done nothing in his career so far to suggest he is capable of getting a grip on the EU's labyrinthine empire building and flagrant interventionism. However, as a vacillating, center-left-leaning advocate of metropolitan political correctness with clear Europhile credentials, he obviously appeals to the Brussels blob which remains in denial about the threats it faces.
Expect Mr Tusk to be tested soon as the Eurocrisis and the EU's disastrous foreign policy forays into empire building continue to build acute pressure on the Union of economic stasis.
The statements, views and opinions expressed in this column are solely those of the author and do not necessarily represent those of RT.
The statements, views and opinions expressed in this column are solely those of the author and do not necessarily represent those of RT.
You can share this story on social media: