​Monsanto in Ukraine: IMF loan for Ukraine may give GMO giant a backdoor into EU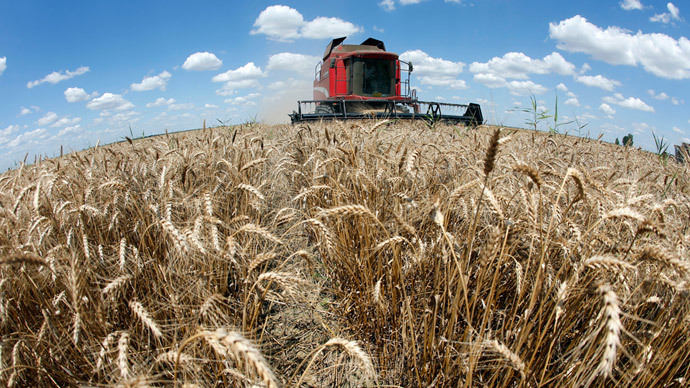 Ukraine's bid for closer ties with the west could come at a cost. With the IMF set to loan it $17 billion, the deal could also see GMO crops grown in some of the most fertile lands on the continent, warns Frederic Mousseau.
Very few, not least the Ukrainian population are aware of these details, but according to Mousseau, who is a Policy Director at The Oakland Institute, in return for the cash, Ukraine could very well become a test ground for GMO crops in Europe, something the rest of the European Union has been looking to prevent. RT caught up with the Frenchman, who voiced his concerns at what may lay ahead.
RT:When this $17 billion deal is approved by the IMF and the Ukrainian ban on GM crops is lifted, does that mean it is just a matter of time before Ukrainian farmers grow modified crops?
Frederic Mousseau: This is very likely because there is a lot of pressure from the bio-technological industry, such as Monsanto, to have these approved in Ukraine. It is also part of the EU Association Agreement, which has a particular article which calls for the expansion of bio-technology and GMOs in Ukraine.
RT: If it was one of the pre-conditions of the multi-billion dollar loan, do you think it is fair to say that Monsanto has considerable influence over the IMF and the World Bank and even dictates terms to them?
FM: We saw in 2013 that Monsanto invested $140 million in new seed plans in Ukraine. It is clearly the bread basket of Europe and it is a key target for a company like Monsanto, which sees this huge potential for production and this huge market. Europe has been quite resistant in allowing GMOs, but if they are successful in Ukraine then there might be a domino effect in Europe.
RT:Was it a coincidence or a pre-planned action back in December 2013, when the ban on GM goods was lifted in Ukraine, just weeks before the IMF was supposed to give that county a loan?
FM: It can't be a coincidence because we have seen a very strong mobilization of the industry and the agro business in lobbying the government and the EU to have these changes in the legislation. Also we have seen this investment coming in prior to any adoption of GMOs. So clearly this pressure was there and to have such a clause in the EU Association Agreement means that the lobbyists in the industry must have been at work for months before that.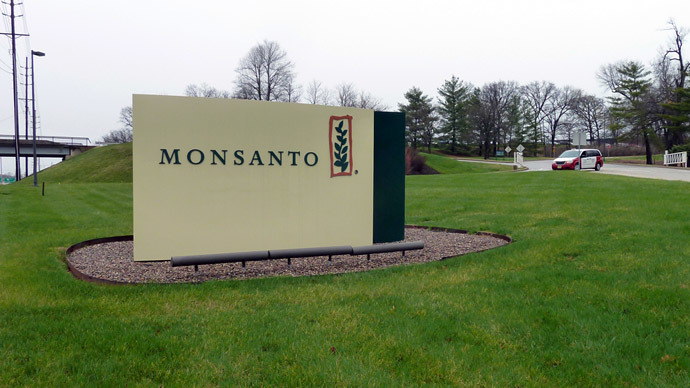 RT:The president of the US-Ukraine Business Council has said that it is necessary to get the Ukrainian government out of the agriculture business and transform it into a private sector industry. Can we say that America has set its sights on the vast fields that could be a gold mine for agriculture?
FM: There are these seed businesses like Monsanto and pesticide companies, but there is also the land of Ukraine, which has so far been under the control of the Ukrainian government and has not been available for sale. There will be a big push to privatize this land and make it a valuable commodity, which can be acquired by foreign corporations. What we have seen in recent years is that even if the land could not be purchased, it has been leased on a massive scale. Already 1.6 million hectares have been acquired by foreign entities and it is very likely that if the reform programs continue, there will be more companies, more interest and they will be looking to strike deals for Ukrainian land.
RT:There is considerable anti-GMO sentiment around the world. If you take this into account, how beneficial would it be for Ukraine to rely on the US-based GMO crops industry?
FM: It comes as part of an agreement with the EU and we know that European citizens and farmers are against GMOs, but still we have a deal with the European Union, who have worked out a deal with Ukraine to expand the use of GMOs. It seems like it has been something that has been arranged by the lobbyists of corporations and the civil servants within the European Commission. We have seen all over the world that this is not beneficial for farmers, it is not beneficial to citizens. It is just in the interest of the corporations who are taking over control of seeds used by farmers around the world. The food that is produced does not become better or cheaper.
RT: How harmful potentially do you think growing GMO crops could be for those rich fertile Ukrainian soils?
FM: We have seen in the US, where GMO crops have been cultivated for a couple of decades now. We have concerns about the quality of soil because the use of GMOs comes with a high level of the use of fertilizers and this destroys a lot of the organic materials in the soils. There is also a very high risk of contamination for those farmers who choose not to use GMOs and we have seen this very clearly in North America where there has been a lot of contamination.
The statements, views and opinions expressed in this column are solely those of the author and do not necessarily represent those of RT.
You can share this story on social media: