​There's another region Russia needs to focus on – and it's the world's 6th largest economy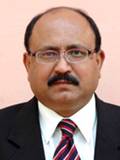 Rajeev Sharma
Rajeev Sharma is a New Delhi-based journalist, author and strategic analyst. He has been in journalism since early 1982 and has so far published two fiction books and five non-fiction books, the latter all pertaining to international politics and terrorism. He tweets @Kishkindha and can be reached at bhootnath004@yahoo.com. He describes himself thus: "I am a journalist not by vocation but by passion. If posterity ever were to remember me, it would do so for my investigative book 'Beyond the Tigers: Tracking Rajiv Gandhi's Assassination.' This book is the decoder for the quintessential journalist in me."
Rajeev Sharma is a New Delhi-based journalist, author and strategic analyst. He has been in journalism since early 1982 and has so far published two fiction books and five non-fiction books, the latter all pertaining to international politics and terrorism. He tweets @Kishkindha and can be reached at bhootnath004@yahoo.com. He describes himself thus: "I am a journalist not by vocation but by passion. If posterity ever were to remember me, it would do so for my investigative book 'Beyond the Tigers: Tracking Rajiv Gandhi's Assassination.' This book is the decoder for the quintessential journalist in me."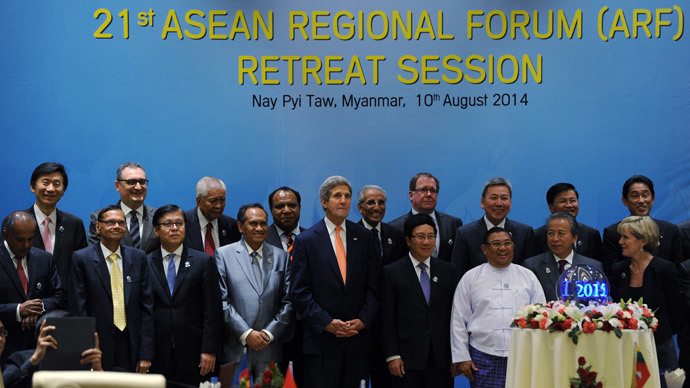 Russia is sorely lagging behind in ASEAN, the Association of South East Asian Nations. It's a pity.
If Russia has to turn its focus on Asia, as Russian leaders have repeatedly stated since the Ukraine crisis, then Russia needs to engage with ASEAN rather proactively and not be content with just engaging the Big Three of Asia – China, Japan and India.
India has already made deep forays into ASEAN. Moscow needs to draw from the Indian diplomatic balance sheet in ASEAN to enlarge its strategic footprints in the region and in the Asian sub-continent. The Russians simply have to ask India to give a helping hand and the Indians will be very happy to oblige.
How Russia can exploit Indian goodwill in ASEAN
The picture emerging from my in-depth conversations with diverse stakeholders in these two very important ASEAN member countries is not very rosy for Russia.
Russia is way behind in its penetration into ASEAN, the 47-year-old regional outfit that has now 10 nations as its members. If this outfit is taken as a single entity it would rank as the sixth largest economy in the world after the US, China, Japan, India and Germany – none of which are ASEAN nations.
The state of Russian penetration in ASEAN, with pointed reference to these two ASEAN members leaves much to be desired and Moscow needs to engage with this economic powerhouse in a pro-active manner in double quick time before it misses the bus.
India has been consistently and diligently investing in ASEAN, politically speaking, ever since its Look East policy of 1991 and by now New Delhi has created a mammoth base of goodwill and networking in the region.
In my opinion, Russia and India should not limit their conversations merely to bilateral ties and working together on international politics, but focus on what each of them could offer to the other in using their political goodwill in important regions. For India's part, its growing synergy with ASEAN and India's prime position in this, one of the fastest growing regions of the world, can be used by Russia for swifter and more effective access. Conversely, Russia can help India in pushing open closed doors or half-open doors in areas of its influence. This will be the real strategic partnership between two traditional strategic partners.
After all, nations are like individuals. Just as two good friends pass on their close contacts to each other and broaden each other's network of friends, nations need to do the same. The time has come for India and Russia to think out of the box and start sharing their respective address books to enlarge their respective inboxes.
India has already arrived in ASEAN in a big way. This is demonstrated by India-ASEAN bilateral trade, which has already passed the $80 billion mark and is set to reach $100 billion by next year.
Singapore is leading the trade push for India in the ASEAN region. India-Singapore trade has already reached $25 billion. Singapore has invested hugely in India thus far, with a cumulative investment figure of $24 billion, with almost a quarter of that in the last year alone.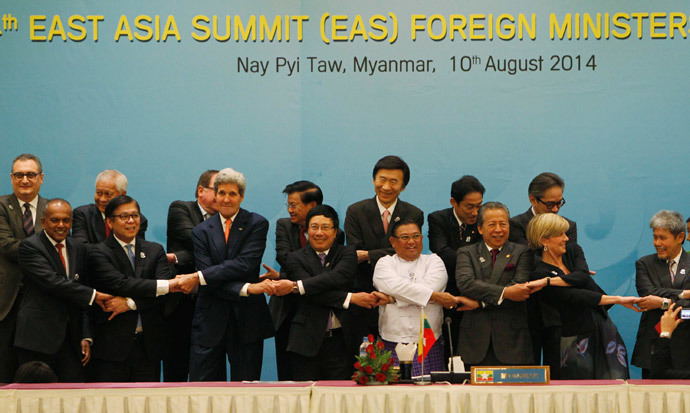 The importance of ASEAN
A few basic facts and statistics about ASEAN should tell us more about the overall importance of this regional grouping. ASEAN, with a population of 600 million, or 8.8 per cent of the world's population, covers a land area of 4.46 million square kilometers, or 3 percent of the world's total land area. The seas covered by ASEAN are about three times larger than its land area.
The combined GDP of ASEAN In 2012 was over $2.3 trillion, led by its top six member countries: Indonesia ($867 billion), Thailand ($400 billion), Malaysia ($312 billion), Singapore (almost $300 billion), Philippines ($278 billion) and Vietnam ($170 billion).
ASEAN pursues a three-pillar strategy in its regional cooperation: security, socio-cultural integration, and economic integration. The ASEAN success story is set to go to a higher trajectory next year when it likely to set up an ASEAN Economic Community (AEC) for close economic integration on the lines of the European Union.
If we look at the average annual economic growth of ASEAN member nations from 1989 to 2009, we see a dramatic picture: Singapore (6.73 percent), Malaysia (6.15 percent), Indonesia (5.16 percent), Thailand (5.02 percent) and the Philippines (3.79 percent). Now consider the fact that this economic growth was significantly greater than the average in the Asia-Pacific Economic Cooperation (APEC) region, which was 2.83 percent!
These statistics convey it all. It is up to nations to derive their own lessons from these statistics and act accordingly. Most major nations on earth have already taken steps in this direction and have stepped up their engagement with ASEAN.
The question is whether Russia has taken the cue. It is an opportune moment for Moscow to do some soul-searching on this subject.
The statements, views and opinions expressed in this column are solely those of the author and do not necessarily represent those of RT.