​'Weapons free space': Russia champions internationally regulated space security
The current international space regulations do not guarantee secure space, creating the potential for a possible arms race. Preventing the deployment of weapons in outer space remains one of Russian diplomacy's the key objectives.
Safe space will contribute to international security and stability, trust and predictability in relations between states. Space should be used solely for peaceful scientific research purposes in the interest of development and progress in the world. That is why Russia stands for secure space and is eager to promote initiatives that prohibit the weaponization of space and help develop international cooperation.
Among the initiatives that Russia has put forward in international forums is a comprehensive agreement to transform space into a zone completely free of any weapons. This agreement – a Treaty on Prevention of the Placement of Weapons in Outer Space, the Threat or Use of Force against Outer Space Objects – was first proposed by Russia and China in February 2008 as an international legally-binding mechanism that would outlaw the militarization of space. An updated draft treaty was presented in June 2014 at the Conference on Disarmament in Geneva. Russia is calling on the international community to start multilateral negotiations on the draft as soon as possible.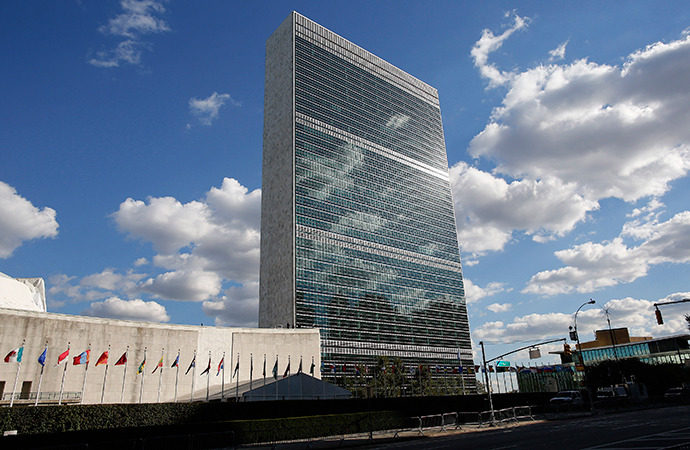 Together with Brazil, Indonesia and Sri-Lanka, Russia proposed a UN General Assembly draft resolution on "no first deployment of weapons in outer space." The Russian Federation hopes that other countries will co-sponsor this draft in order to make the initiative a global one. This could be a positive first step towards concluding a comprehensive legally-enforceable instrument that would prohibit an arms race in space. Meanwhile, Russia has signed bilateral statements on this issue with Brazil, Indonesia, Sri-Lanka, Argentina, and Cuba.
In this regard, Russia welcomes the consensual approval of the UNGA [UN General Assembly] resolution on transparency and confidence-building measures in outer space (TCBMs), proposed by Russia at the 68th UNGA session. It is based on the results of the work of the UN Group of Governmental Experts (GGE) on TCBMs. This resolution and the final GGE report can serve as a solid foundation for continuing cooperation in this area and the promotion of TCBMs, which are also important in terms of creating a verification mechanism under a future treaty.
Russia is ready to continue collaboration with the EU on a draft International Code of Conduct for Outer Space Activities. In general, Russia supports initiatives that aim at the codification and implementation of TCBMs in international relations. However, they should be agreed, as stated in the Sixth BRICS Summit Fortaleza Declaration of 15 July 2014, through inclusive and consensus-based multilateral negotiations to be conducted within the framework of the UN without specific deadlines in order to reach a balanced outcome that addresses the needs and reflects the concerns of all participants.
Russia firmly believes that space belongs to all mankind and should be exploited by all states in a peaceful, transparent and open manner. Actions based on the illusion of a monopoly in outer space, including on weapons, will lead humanity to another wasteful arms race and a deadlock in development.
The statements, views and opinions expressed in this column are solely those of the author and do not necessarily represent those of RT.
The statements, views and opinions expressed in this column are solely those of the author and do not necessarily represent those of RT.
You can share this story on social media: