​We aren't willing to be 'good Israelis' oppressing native population – IDF reservist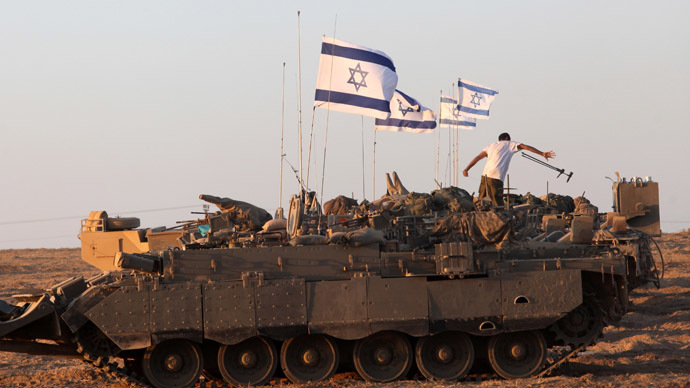 As the death toll in Gaza mounts, a small group of Israeli reservists who are against their government's campaign in Gaza are refusing to be involved and have faced repercussions from a state that is becoming more and more militarized.
Soldiers and reservists have laid down their arms and dozens have signed a petition to say why they refused to join the IDF, Eyal Rosenberg told RT.
RT:Why do you take the decision to refuse to participate in your reserve military duty?
Eyal Rosenberg: Well, I have to begin by extending our solidarity to the people of Gaza both civilian and defending fighters in these very heartrending times really. After what we've just heard it's impossible to stay unmoved.
And yet it is possible because the society around us, Israeli society, is so militarized, is so caught up in militaristic propaganda and education that it completely, well not completely, but almost entirely supports the operation and with large parts of Israel and Israelis even encouraging their government to go further, to kill more, to inflict more damage, to take revenge at what's been happening. And this phenomena of the public being caught up in extreme militarist nationalism is something that we are decrying in the letter.
RT:Some would consider your decision a betrayal...Do you feel you've distanced yourself from your fellow citizens somewhat?
ER: It is a betrayal of the ethos that the Israeli government wants us to follow. We're not willing to be their "good Israelis," to support their military adventures, to support the oppression of the native population neither in Gaza nor elsewhere.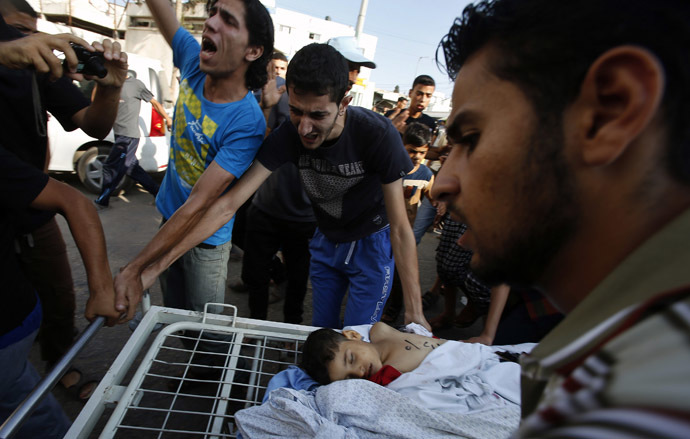 And it does distance us from those fervently supporting this operation, to the extent of us even experiencing violence. But we have to remember that the population of this country, the majority of it are the Palestinians, whether they are in Palestine itself, or whether they are refugees. So we can't just count ourselves among Israeli Jews and ask ourselves whether we're close enough to the soldiers, to the government, to the establishment. We have to think about the people of this country and this region and the best interests of everybody involved.
RT:What repercussions could this entail for you?
ER: Just a couple of days ago, one repercussion that has entailed for me was being hit over the head with a metal pipe. I still have these stitches on the back of my head from the emergency room.
Now luckily it's still not the case that our kind of protest is legally forbidden. But there's certainly been a narrowing of the space for political expression in Israel in the past several years. And during the course of this operation, over 600 protesters against the operation, against the war, have been arrested and some are still under arrest for trumped up charges, the kind the police bring up against you when they want to suppress a protest and they accuse you of assaulting them or illegal assembly or obstructing policemen in the line of duty or these sorts of accusations.
The statements, views and opinions expressed in this column are solely those of the author and do not necessarily represent those of RT.
You can share this story on social media: