​Ready, reset, go! ...to Cold War 2.0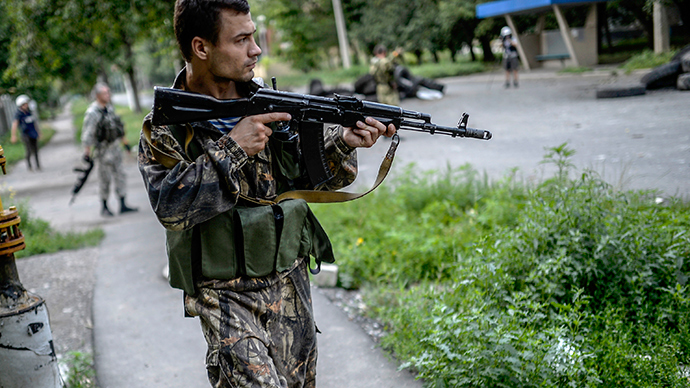 The New Great Game in Eurasia never ceases to thrill with extreme plot twists. The Big Three players remain the same: the US, Russia and China. The devil is in the concentric subplots.
In Washington, the deep state Russia 'policy' has revealed itself to be sanctions, sanctions, sanctions; because of Crimea, because of support for federalists in Eastern Ukraine, because of the MH17 tragedy.
Sanctions are targeting Russia's energy, defense and finance – and are fast on their way towards all-out economic war, which in itself is a declaration of war. As with Cuba; as with Iraq (until there was regime change); as with Iran (until there is a nuclear deal, and even that is a major 'if').
Beware the wrath of the Empire of Chaos. The prescription is always the same; sanctions; no holds barred geo-economic/political warfare; internal subversion (NED, assorted NGOs); and non-stop vitriol marinated in hubris.
In Moscow, there are no illusions; no matter what the Kremlin does on Ukraine, there won't be any 'reset'. Washington's sanction hysteria – which has far surpassed the level of containment - is even regarded as a means towards (what else?) regime change, Putin's huge popularity notwithstanding. No wonder US Think Tankland is drooling about it.
Roughly, in Russian spheres of power, an Atlanticist – neoliberal – school, appeasing the Empire of Chaos, is pitted against the Eurasianists, who strive to be respected in the US as equals. The Empire of Chaos, by default, does not accept equals; one just needs to consult the Pentagon's Full Spectrum Dominance doctrine.
The best and the brightest in Russia well know you can't win when the staggering financial muscle of the Empire of Chaos – even mired in decadence - and its vassals is deployed against you. But that does not mean Moscow will cringe and resign itself to being 'isolated', as a much weaker Iran fought against its 'isolation' for years.
Moscow holds nearly $500 billion in currency reserves. That and domestic capital can be used to strengthen the ruble and back investments in Russian industry. The door is open to diversifying the Russian economy away from a commodity exporter towards post-modern manufacturing, and on the way release myriad business opportunities for Russian SMEs (small and medium enterprises).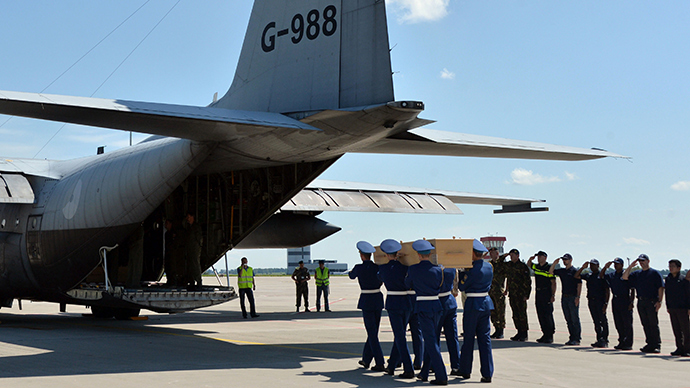 And now for the EU chapter
Enter a fragile Europe. Russia is the EU's third-largest trading partner. Top economies such as Germany, France and Italy are vastly integrated with the Russian economy.
A key plank of Washington's strategy is to de-link Europe from Russia, part of a much larger agenda of preventing by all means Eurasia's trade/commercial/economic development integration. It all hinges on Germany.
That's the key debate in Berlin nowadays. German business – and even conservative politicians – are reaching a stark conclusion; they do not want a heavily dysfunctional relationship with Russia. Public opinion, at 57 percent, wants a foreign policy more independent from the US. The US Orwellian/Panopticon complex intrusions in Germany have been instrumental as a game-changer.
American pressure on the EU regarding the MH17 tragedy has been relentless. Moscow presented hard evidence to the EU. Washington did not – and they won't, because they don't have it, apart from Facebook, Twitter and YouTube.
While Moscow has been insisting from the start on an unbiased, independent and international investigation, Washington has been ordering the EU to "ignore" and "not comment" on Moscow's hard evidence. Even as German intel confirmed the wobbly American intel was "manipulated."
Yet it's hard to underestimate a hugely divided EU's capacity to shoot itself in the back. Take the EU's proposed sanctions on Gazprom's South Stream gas pipeline under the Black Sea, which will eventually supply 15 percent of Europe's demand – as well as a package of sanctions targeting access to capital markets, defense, dual use goods and sensitive technology (see the leaked non paper here).
Gazprom's top partners in South Stream are Italy's ENI, France's EDF, Austria's OMV and Germany's Wintershall, a subsidiary of BASF. South Stream's construction depends heavily on European know-how.
If the full sanction list is eventually enforced by the EU (and that includes restricting Russian access to piping, drilling pipes, floating or submersible drilling platforms, and floating cranes) that would delay for a long time Pipelinistan projects as well as the development in Europe of the liquefied natural gas (LNG) market. The EU needs South Stream much more than Russia – which can always sell more gas to Asia anyway.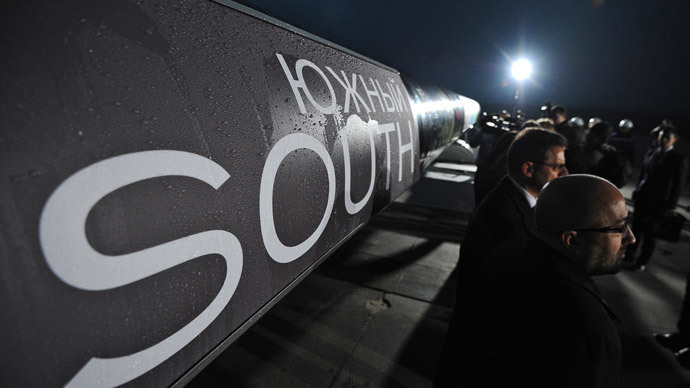 BRICS over the wall
The real, no-holds-barred reason for the Empire of Chaos's obsessive economic war on Russia is that Moscow, as a BRICS member, alongside especially China and Brazil, is at the leading edge of emerging powers challenging the global financial/political (dis)order – wallowing in the mire of casino capitalism – dictated by the Empire of Chaos.
And it gets 'curiouser and curiouser', because the effect of the sanctions hysteria has been to accumulate even more sympathy from the developing world towards Russia. The typical Washington rumbling about "the world" united to "isolate" Russia – in a replay of the Iran case – only applies to NATO.
I have closely followed the latest chapters in Eurasia integration, from the Russia-China gas 'deal of the century' clinched in Shanghai to the St. Petersburg Economic Forum and then closer Eurasia-South America integration at the BRICS summit in Brazil, which created the New Development Bank and advanced the BRICS drive to develop their own parallel global institutions.
President Putin even proposed a BRICS energy coalition, complete with nuclear power agreements and its own "fuel reserve bank and an energy policy institute." Moscow – as well as Beijing - is actively strengthening energy deals across South America, as in Rosatom signing with both Argentina and Brazil to build nuclear power plants.
Eurasia integration, on the Asian front, proceeds unabated. Russia will sell more gas at lower prices not only to China, but also, in the near future, to Japan and South Korea as well. Beijing, meanwhile, is carefully moving its financial, economic and geopolitical pieces on the chessboard, and now on full red alert regarding the sanctions hysteria; the collective leadership very well knows that the target one day may be Russia because of Ukraine, but the next day may be China, because of the South China Sea or even a Hong Kong currently moving towards an impasse; should candidates for Hong Kong chief executive be chosen by direct democracy, or by committee, as Beijing prefers?
The key point is, forget about a US-Russia reset. The Russia-China strategic partnership will strengthen. China is preparing itself for its turn in the sanction hysteria show. And for the foreseeable future, the new game in the chessboard is Cold War 2.0.
The statements, views and opinions expressed in this column are solely those of the author and do not necessarily represent those of RT.
The statements, views and opinions expressed in this column are solely those of the author and do not necessarily represent those of RT.
You can share this story on social media: