'Economically senseless, anti-Russian sanctions might have other motives behind them'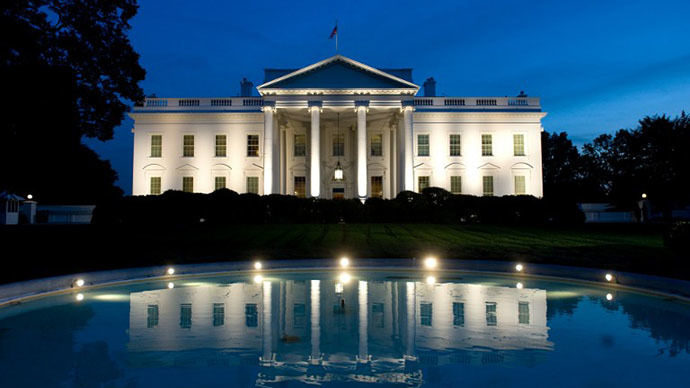 We are not going to see much action from the EU; they will try to get away with least as possible without really upsetting the White House, Richard Wellings, Deputy Editorial Director at the Institute of Economic Affairs, told RT.
RT:So, what's the idea behindthese sanctions... how are they supposed to work?
Richard Wellings: There are various kinds of sanctions. One of them can be to make it illegal for American businesses to deal with Russian businesses. It could involve freezing the assets of Russian individuals and businesses held in the US and other countries. There are various methods that can be used, but of course as the long-term evidence suggests this can be counterproductive and can actually harm the nation imposing the sanctions. If they do work it tends to be when they are imposed on very small or isolated countries, and of course Russia is very far from that category.
RT:What problems for the Russian economy could these sanctions create?
RW: There will be a long-term fear that every few months the sanctions will be tightened a little bit further and this is going to deter long-term deals between American businesses, EU businesses and Russian businesses, because of this huge uncertainty. There will have to be a risk premium for example for investors who are going to invest in Russia if they thought that this investment can be deemed illegal later down the track. It does have a chilling effect on long-term investments and long-term deals between businesses and their respective countries.
RT:How can Russia somehow avoid or minimize the effect of the sanctions?
RW: Obviously it will raise the cost of doing business in the US, but in those kinds of markets it is quite easy to bypass that kind of sanctions. Even with countries like Iran, the countries find it very easy to bypass US sanctions, which were obviously of a little different kind, there were very extreme sanctions imposed on Iran. You can generally trade via third parties in third countries. Basically you can send your oil to a different country and then it goes to the US. It is a global market.
RT:Do you think these sanctions will be effective?
RW: Looking at the evidence it tends to be counterproductive. What it is going to do is to encourage Russia in a longer term to move its trade East. And we saw earlier this year this huge Russian-Chinese gas deal of course. The most stringent sanctions come from the West, and the shifts in the world trade are going to happen and it is this is going to be particularly damaging to the EU which is so heavily reliant on Russian trade.
RT:The difference between US sanctions and European ones is night and day. Has Brussels left Washington hanging?
RW: Clearly there is a big difference in emphasis and that reflects the magnitude of the trade flows between the EU and Russia, between the US and Russia. So the EU-Russian trade is about 10 times the size of the US-Russian trade and clearly there are potentially massive losses from the EU imposing too stringent sanctions on Russia, particularly giving the huge dependence on EU countries importing Russian energy. There is a big difference in emphasis and I think to an extent the EU is still at the stage of gesture politics where it is trying to please the Americans but do as little as possible in reality. I think we are not going to see much action from the EU; they will try to get away with least as possible without really upsetting the White House.
RT:Do you believe sanctions will in any way change the situation on the ground in Ukraine?
RW: The question is whether there are any underlying geopolitical motives behind these sanctions and also some of the events in Ukraine. Is there a strong incentive to try and stabilize the situation or is there some interest to keep it unstable, if for example some powers want to damage Russia in the longer term. There has been a fear in the US about this Eurasian trade axis between the EU, Russia and China, and of course the US wants to keep the EU orbit of influence where its partners have been going in the opposite directions. So there are these wider considerations about what is happening in Ukraine, and when we look at the sanctions which don't make sense from the economic perspective, so maybe there are other motives behind them.
The statements, views and opinions expressed in this column are solely those of the author and do not necessarily represent those of RT.