'US wouldn't press for EU sanctions on Russia if it had any money risked'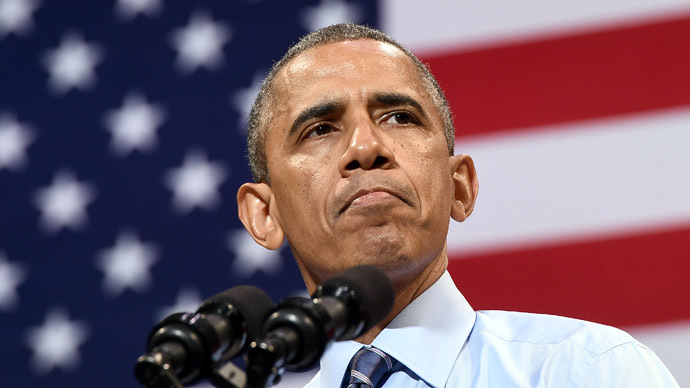 There is a huge risk for the EU that Russia continues its pivot process that is already seen in terms of oil and gas pipelines and general trade as Russia switched to China, South Korea and Japan, expert on global financial markets Patrick Young told RT.
RT:The word on the street is that the EU will reject the idea of further sanctions against Russia at at July 16 summit in Brussels. How likely is that?
Patrick Young: I think there is clearly a lot of opposition, and that's therefore, is going to make it difficult tomorrow because the American Atlantisist view is of course one that is very keen on sanctions but America doesn't actually have that much scheme in the game. It's really difficult for the EU to manage to come out with a unified position on sanctions. There are simply too many jobs depending on it. Remember, the Eurozone is stagnant, [there is] 12 percent unemployment and that's the headline rate. In Germany it is 6 percent of course, but we have got all these young people in the Mediterranean. 50-60 percent in Greece, in France it's not better. They are hoping to deliver all sorts of important naval equipment to the Russians in the near future. Why would they want to close their shipyards? No reason whatsoever. Even in Germany, the economic power house of the eurozone and the EU, they have incredibly strong relations with Russia. Why on earth would they suddenly give up their competitive advantage in trade that accounts for thousands of jobs throughout the nation?
RT:Washington seems to be in favor of more sanctions. Does it mean Washington's failed to persuade its European partners?
PY: Washington in this situation was borrowing a couple of oil majors, they have no money invested in Russia, so therefore, it's very easy to suggest that your neighbors should impose sanctions. After all, if someone had turned to Mr. Obama and said he had to cut off the heart of some of his major industrial sectors, whether it was ship building, Italian luxury industry, cooperate services in places like Cyrus and Greece, would he be willing to do this in the USA? I very much doubt it. The problem with the USA is that they have no money risked at this whole business, therefore, they see it to be very easy to cut out Russian trade. Europe cannot afford to get rid of Russian trade. Far too many jobs depend on it, and we already have a crisis depressing the economy and causing mass unemployment.
RT:How effective a tool are economic sanctions against Russia?
PY: The problem is sanctions are generally breathtaking the useless on the broad basis, and in this case actually what is going to happen is that intermediaries, middle men will make the money. Mercedes cars will be exported to some curious point in the south Caucasus, at which point of time they will be re-exported to Moscow. It makes for more expensive product, it makes for more difficult trade but fundamentally the whole point about having free trading nations is they adapt in order to get around the sanctions bloc. In this case ultimately the huge risk for the EU is of course is that what Russia can do is to continue the pivot process. We have already seen the pivot in terms of oil and gas pipelines, we have seen the pivot in terms of general trade – China, South Korea, Japan, multiple other nations in this world, there are 200 in the UN, let's remember, they want to trade with Russia, therefore, if the EU decides they don't want to sell Russia their goods, somebody else is going to step in. That's what keeps Mrs. Merkel awake at night and that's why her industrials are telling her "sanctions are a bad idea for the EU".
RT:Western powers still say Russia should do more to deescalate Ukraine's crisis. What more could Moscow possibly do?
PY: I really do not know. Frankly, it is incredibly difficult to see how you deescalate the crisis that Moscow did not start. It is incredibly difficult to see how you remove the dreams of Ukrainians who have been promised a land of milk and honey from Brussels, which does not exist for most European citizens. I really do not know how you can manage to work much harder at deescalating, what is very difficult in a trouble situation, because certainly there is a country that has failed as a free trading nation, and therefore, that's the legacy that Ukraine leaves us.
RT:Why both the US and the EU still follow such a policy against Russia?
PY: The one thing we can rely on about both the Obama Administration and the US, and indeed the EU is that they are like dogs with bones – they never give up. That's why we continue to see them trying to push flogging dead horses years into the future. However, there is also a fact that actually it may be that the Ukrainian crisis will be simply passed by if we look at what has been happening with ISIS and multiple other issues on the world. It could be simply that the world will start paying its attention somewhere else in the world, and derailed Ukraine will be left ignored, as many other situations have been in the pat, such as with former Yugoslavia.
The statements, views and opinions expressed in this column are solely those of the author and do not necessarily represent those of RT.
The statements, views and opinions expressed in this column are solely those of the author and do not necessarily represent those of RT.
You can share this story on social media: