​The curious case of NSA & Indo-US relations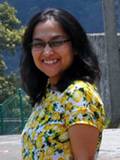 Jhinuk Chowdhury
Jhinuk Chowdhury is a former journalist based in India and is currently working as an independent writer. She has worked as a business correspondent for the leading Indian daily – The Times of India – covering human resources, IT, jobs and careers.
You can follow her on Twitter @jhinuk28.
Jhinuk Chowdhury is a former journalist based in India and is currently working as an independent writer. She has worked as a business correspondent for the leading Indian daily – The Times of India – covering human resources, IT, jobs and careers.
You can follow her on Twitter @jhinuk28.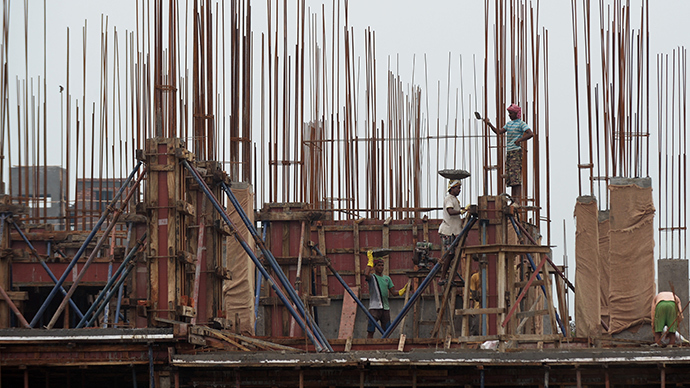 The US could be anticipating billions of dollars in new deals as India lifts its foreign direct investment cap on the defense sector to 49 percent, which it announced in the annual budget for 2014-15.
Though not unlikely, the road towards a closer alliance with India – economic or strategic – might call for a lot of effort on America's part to patch an edgy past with new Prime Minister Narendra Modi, who in 2005 was denied diplomatic visa to enter US on account of allegation of Modi's role in the 2002 communal riots in his home state, Gujarat.
Nine years on and the tables have turned completely with Modi being elected as prime minster of the world's largest democracy with a resounding mandate. The business mood in India is buoyant as the markets and the country's currency march towards near stability.
The annual budget was presented, which opened up many key sectors – railways, insurance, not to mention defense – for foreign investment with resilient growth ambition of 5.4–5.9 percent for 2014-15 and further taking it to 7-8 percent in 2015-16.
The US sees India – predicted to emerge as the world's third-largest economy by 2050 – at the nib of a significant transformation under the growth-focused Modi government and it wants a share, not just of economics, but also strategic advantages of using a strong India to counter the Chinese growth or in American terms creating a better Asian 'balance'.
As Harsh V. Pant, professor of International relations at King's College London, points out, "The US has been doing its best to reach out to Modi and his government. India is key to the US' ability to create a stable balance of power in the larger Indo-Pacific and at a time of resource constraints, it needs partners like India to shore up its sagging credibility in the region in face of Chinese onslaught."
But just as Washington was preparing for a bilateral Indo-US meet in September following an invitation from President Obama to Modi, a rather embarrassing revelation surfaces: the US allegedly allowing the NSA to scout on Modi's Bharatiya Janata Party (BJP) in 2010.
Apparently the NSA acquired the necessary certifications from the Foreign Intelligence Surveillance Court (FISA) of the US to cast its prying eyes on around 193 countries and organizations worldwide, including India's BJP, the Pakistan People's Party and Egypt's Muslim Brotherhood, among others.
An infuriated India, calling the alleged incident "unacceptable," summoned a senior US diplomat seeking an explanation for the report and assurances that "this would not happen again."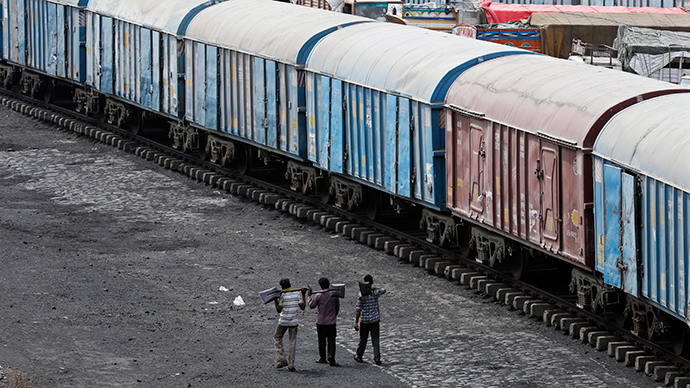 BJP's next generation leaders – crack the code
But 2010 was a rather unlikely period to pry on BJP which was in the opposition then. And what is the rationale of putting the party in a club with the likes of Egypt's Muslim Brotherhood?
South and Southeast Asia expert from the Woodrow Wilson International Center Michael Kugelman points out that this is a very strange group of political parties that represent very different ideological bents.
"One might think that the BJP was targeted because of its conservative, hard-line orientation—but then you have Pakistan's PPP, seen as one of that nation's most liberal, quasi-secular parties, included in the surveillance as well. I imagine the BJP was targeted because the US wanted more information on the party leading India's next government—and the party whose leader, Narendra Modi, isn't very well understood or known in the US," he says.
"The US for the last few years has been expecting a change of power in Delhi, but did not really know the second generation of BJP leaders. Washington has been very familiar with the Vajpayee-Advani generation of BJP leaders, but the BJP in the last 10 years has been undergoing a transformation and Washington was not really able to keep pace," Plant adds.
A lucrative & strategic proposition
Political observers in the US are advocating steps from the Obama administration to demonstrate genuine intent of revitalizing relations with the Modi government. Some suggest supporting an Indian entry to the Asia-Pacific Economic Cooperation Forum (APEC) could be a good starting point, not just to revitalize relationship but also use it as a prelude to include Indian into the Trans-Pacific Partnership (TPP).
This serves US in two ways. First, as India expands it ties with its neighborhood and the greater Southeast Asian region, its inclusion into APEC will mean better access to the region for US. Second, while in a bilateral relationship it gets to negotiate deals harder, as member of the APEC India will be bound by multilateral commitment to perpetuate easing of market access.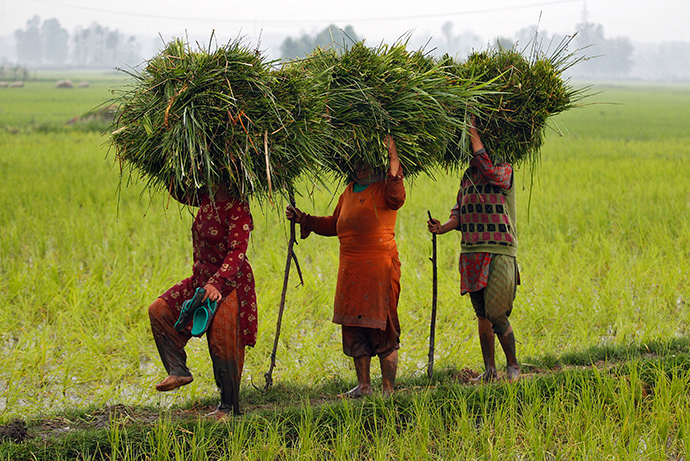 A case in point is the Bilateral Investment Treaty (BIT) that is being negotiated with India, which took a hit after the Indian precondition that Indian courts will have the final say on commercial disputes that arise under the bilateral investment treaty.
The stakes are too lucrative for US to let go which is expecting to grow its current bilateral trade from about $100 billion to $500 billion under the Modi regime. The liberalized defense sector has upped its expenditure to $38.35 billion. Studies show that India's defense spending will be comparable to that of the US and China in the next 30 years.
Boeing's vice-president of international business development in Defense, Space & Security, Lt. Gen. Jeff Kohler, was quoted as saying that at 49 percent, India will see more investment from US companies.
India, which depends on imports for 70 percent of its weapons, is the world's largest arms importer. However at present US accounts for only 7 percent of the total arms supplies to India compared to 75 percent that India has imported from Russia in 2009 and 2013.
Enhancement of India's defense capabilities also serves strategic purposes for the US. Stronger combat capabilities of India amount to a stronger and independent Asian partner for the US that can counter China.
As Kugelman points out, "India plays a key role in the US rebalance to Asia because New Delhi, like Washington, wants to address China's rise and growing influence throughout Pacific Asia. The US and India already enjoy considerable security cooperation — particularly on maritime levels — across the broader Asia theater, as demonstrated by several years of joint military exercises in key strategic waterways. Washington views India as a key partner in the rebalance to Asia."
However though India is cautiously watching the rise of China, when it comes to playing up Narendra Modi with China, things can get little tricky for the US.
Unlike the decade-long standoff in the relationship with Washington, Modi has been enjoying Chinese patronage, who have invested in his state extensively since his chief ministerial days. A recent act of bonhomie was demonstrated with China targeting to invest $1 billion in Gujarat.
So while Modi had expressed his discontent over border security issues with China during his election campaign, most likely he will engage with China at independent levels.
As for the snooping bit, though a pragmatic Modi might move on because of the benefits of partnering with the US, political thinkers say the association will always be taken with a dose of caution. As Neelam Deo, director of foreign policy think-tank Gateway House, says, "India is a big country, with its own strategic objectives and imperatives and it will act on opportunities where interests converge, as it has done in the past."
The statements, views and opinions expressed in this column are solely those of the author and do not necessarily represent those of RT.