Tunisia: Where the Arab Spring has not yet turned to winter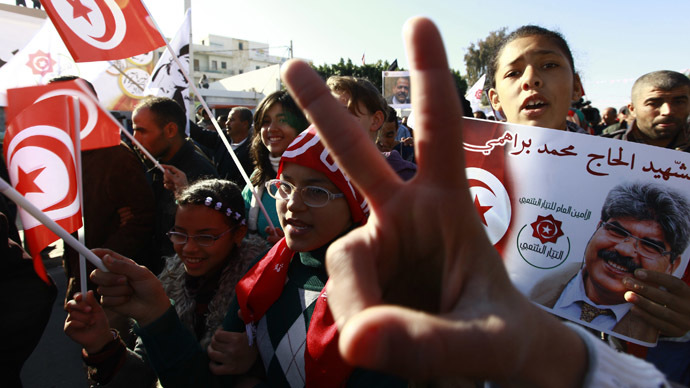 It's just past ten in the morning and the temperature in Tunis is already in the mid-thirties. Usually the cafes in the Tunisian capital would be full of people, but it's the start of Ramadan and most of them are closed.
My wife and I wander up Avenue Habib-Bourguiba, the Tunisian equivalent of the Champs-Elysees, to the city's Medina. It's a wonderful, magical place with narrow, ancient streets and little alleyways full of people selling everything from herbs and spices to hookah pipes and Lionel Messi football shirts. At the heart of the Medina is the fabulous Al-Zaytuna Mosque with its columns from the ruins of Roman Carthage. A friendly seller tries to entice us into his carpet shop, but we politely decline. The sellers are not over pushy and there is a nice relaxed feel about the place, as there is in Tunis generally.
Tunisia is the country where the so-called 'Arab Spring' began in December 2010, but it has not been much in the international headlines since then.
When we consider the death and destruction that the 'Arab Spring' brought to Libya, Syria and Egypt, and the way that pro-democracy protesters have been suppressed in Western-backed Gulf states like Bahrain and Kuwait, we could say that Tunisia has been very fortunate in that, at least, the 'Arab Spring' hasn't yet turned into winter.
Shattered dreams?
Tunisia's revolution started in December 2010 when Mohamed Bouazizi, a street seller in the town of Sidi Bouzid, who had been serially harassed by the police, set fire to himself. There was certainly much to feel aggrieved about in the country at the time. While the corrupt Western-backed dictator Zine el-Abidine Ben Ali and his hated wife Leila lived a life of luxury Tunisians endured high levels of unemployment and a repressive police state.
Over 200 people lost their lives in the protests that led to the toppling of Ben Ali, with the dictator fleeing the country to Saudi Arabia where he lives to this day. In October 2011 democratic elections were held, which brought the Muslim Brotherhood-affiliated Ennahda Party to power.
Hopes were high that the political upheavals would lead to a much better Tunisia, but how far have these dreams been realized?
There's no doubt that democratic freedoms have improved. Political parties that were banned under Ben Ali now freely operate.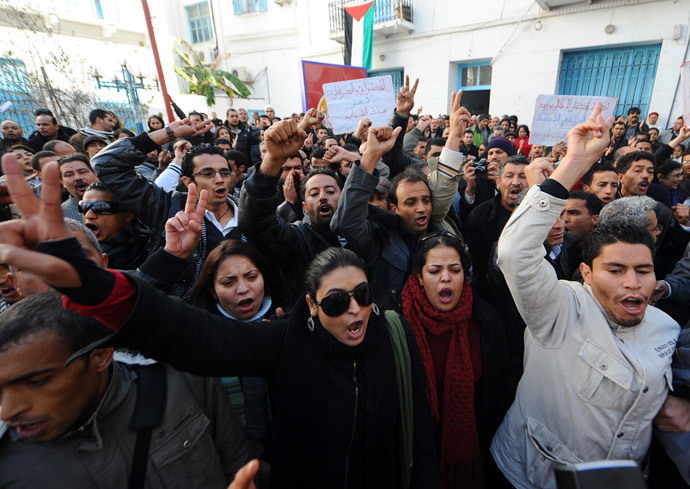 When it comes to freedom of the press, Tunisia, which was ranked 164 out of 178 countries in 2010 according to the World Press Freedom Index, had climbed to 138 by 2013. Tunisians are now free to surf the internet in a way they never were under Ben Ali, when strict censorship existed. Although it was disappointing to see Place de l'Independance in Tunis barricaded and surrounded by barbed wire, there is no doubt that Tunisia is much less of a police state than it was in 2011 and that people are freer to say what they think and avoid harassment from the authorities.
In foreign policy too, Tunisia, post-Ali, has demonstrated its ability to stand up to its former colonizer, France, which backed the country's disgraced dictator. Tunisia not only opposed France's 2013 military intervention in Mali, but also refused to give French military planes permission to fly over its airspace.
Yet while there have been clear advances, serious economic problems remain and some in fact have become even worse. Unemployment was around 14 percent when Ben Ali was toppled, and jumped up to the 18.90 percent in the final quarter of 2011, but has only fallen to around 16 percent today.
Youth unemployment meanwhile went up from 29.4 percent in 2010 to 42.4 percent in 2012. At the same time the cost of living continues to rise, making it hard for people to make ends meet.
The new democratic authorities tried to boost employment by increases in public programs, but in 2013, the government signed an agreement with the IMF, which has led to a cut in these programs, cuts in fuel and food subsidies and public sector wage freezes. In March, the retirement age was raised to 62, while last week the government announced that it was going to slash the state budget by 350 million Tunisian dinars ($319 million). This January, three years on from the toppling of Ben Ali, there were fresh anti-government protests across the country, in protest against economic hardship.
The situation has been made worse by a sharp fall in tourism revenues since the revolution of 2011- with many potential visitors deterred from coming to the country in the mistaken belief that it is an unsafe holiday destination. The tourists are gradually returning but in the first quarter of 2014, visitor numbers, although 7.1 percent up on the previous year, were still 10 percent lower than in the first quarter of 2010. The plus side of this from a tourist perspective is that you'll find fantastic historical sites like Carthage far less crowded than they were a few years ago, but for the Tunisians it's not good news at all.
Understandably, many are frustrated at how the changes of 2011 haven't led to economic improvements. A poll earlier this year showed that as many of 35 percent of people even regret the ousting of Ben Ali.
Others though are just relieved that the country has avoided the high level of bloodshed which has accompanied the 'Arab Spring' in other countries. And one important reason why Tunisia has not been embroiled in civil war is its homogeneous society. 98 percent of the population is Arab-Berber, 98 percent Sunni Muslim.
US-factor
As we have seen time and time again, the West's policy in the Middle East (and elsewhere too) has been to exploit existing ethnic and religious divides to destabilize or even destroy countries which are deemed to be getting in the way of elite Western interests. And though the Western elites felt no need to target Tunisia in this way - the US has had a friendly relationship with Tunisia which has survived the fall of Ben Ali, but even if they had tried to stoke up a civil war they would have found it much harder to do so than in Libya or Syria.
Rather than try and thwart the democratic reform process in Tunisia as they have done elsewhere in the region, the US has supported the new authorities. Since January 2011, the US has committed more than $400m to 'support Tunisia's transition'. President Obama has also invited Tunisia's current Prime Minister Mehdi Jomaa to Washington later this year.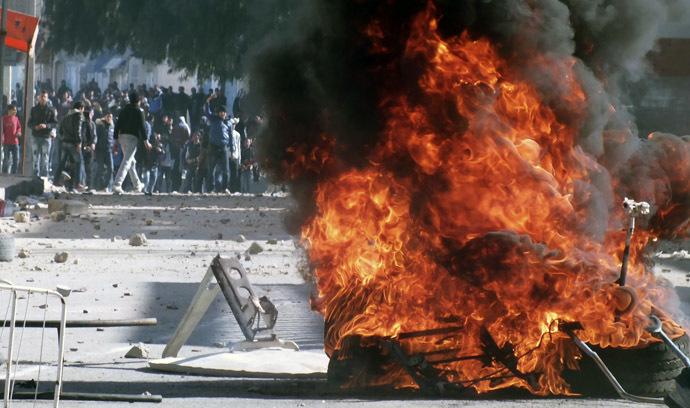 The relative lack of negative foreign, and, in particular, negative US interference in Tunisia since 2011 is a major factor as to why the country has avoided the internal conflicts that have affected other countries in the region. However, had the 'wrong' parties or groupings come to power things could well have been different, and Washington, going by its past record, would have no doubt tried all it could to destabilize the new government.
The pragmatic line taken by leading political figures in the country has also been important. The Muslim Brotherhood-affiliated Ennahda party, which relinquished power earlier this year to make way for a caretaker government, showed far more willingness to compromise with secular parties than their counterparts did in Egypt when they came to power. The country's new constitution which guarantees equality for men and women, and 'freedom of belief and conscience' is a tribute to the willingness of opposing factions to find common ground. There have certainly been flashpoints since 2011, the most dangerous being the killing of two leading left-wing politicians last year, which led to thousands taking to the street, but a further deterioration was avoided.
New elections are due in October this year, but whether or not Tunisia's revolution will eventually go down as a 'success' will depend on whether the economic problems which caused the 2010/11 unrest will be solved.
In other words, the democratic advances of the last three years, in order to be secured, need to be accompanied with democratic economic policies which put the interests of the majority of Tunisians first. The people who took to the streets to protest against Ben Ali didn't just want an end to a repressive dictatorship, but greater social justice, reductions in the cost of living and jobs. They have achieved the former, but not yet the latter.
Ensuring that the promise of the 'Arab Spring' in Tunisia is maintained requires urgent government action to radically reduce unemployment and make everyday life easier for the majority, and that in turn requires a clean break with neo-liberal policies pushed by the IMF and pursued earlier by the dictator Ben Ali. Otherwise, public discontent will only grow, and another 'Jasmine' Revolution could be on the cards.
The statements, views and opinions expressed in this column are solely those of the author and do not necessarily represent those of RT.
The statements, views and opinions expressed in this column are solely those of the author and do not necessarily represent those of RT.
You can share this story on social media: