'GCHQ deliberately targeting internet service providers'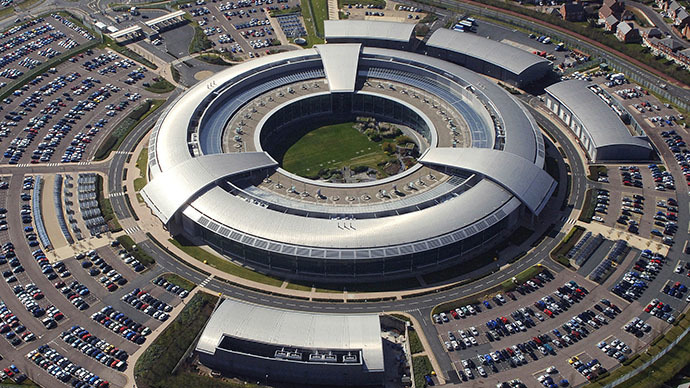 It seems that Britain's GCHQ views it as legitimate to interfere with the normal operations of ordinary internet service providers and to spy on their staff, Cedric Knight from GreenNet told RT.
The group of Internet firms from 6 countries is teaming up to sue British spy agency. This is the first collective action against the GCHQ.
RT:Do you think your legal complaint will yield any results?
Cedric Knight: We are hoping for some progress, we would hope for the case to be heard openly, normally the Investigatory Powers Tribunal doesn't give much details of its investigations if any at all. We would think that they would look in some detail at the specific claims which have not been made before, so that in our case GCHQ has deliberately interfered with internet service providers' (ISPs) hardware, they seem to view it as legitimate to interfere with normal operations of a perfectly ordinary service provider. They appear to be effectively spying on their staff. So we hope for some information to come out of it and some progress to be made.
RT:Is this about protecting web users or your own internet companies?
CK: It's about protecting internet users and ensuring they are not spied on unnecessarily. It is also about, for example, privacy of our own staff. It seems that GCHQ has been deliberately targeting the ordinary technical staff who tried to protect network security, to try to find personal weaknesses and weaknesses in the security systems they put in place. If we feel that our own staff, perfectly ordinary system administrators like myself, are targeted under the name of national security that is pretty not right. It's partly about the staff.
RT:What kind of reaction do you expect from the British government?
CK: It is hard to know exactly. We would hope that this is a proper legal test of what GCHQ is doing. All of those activities that I have mentioned and a number of indirect effects should be examined properly in the light of the European Convention on Human Rights. That is the job that needs to be done. Edward Snowden has made this possible and we hope that a good job will be done of looking into this, and the complaint will be taken seriously for once.
RT:Do you think this will resonate through some of the major internet firms - might they get on board too?
CK: It is possible that they could join or follow our own actions. We are a group of quite small international providers that are particularly concerned with human rights, freedom of expression and the rights of activists. It is very possible that larger ISPs could indeed stand up for the privacy of their staff, and they should be standing up for the rights of the users.
The statements, views and opinions expressed in this column are solely those of the author and do not necessarily represent those of RT.