Sex and drugs at the core of the EU's economic development?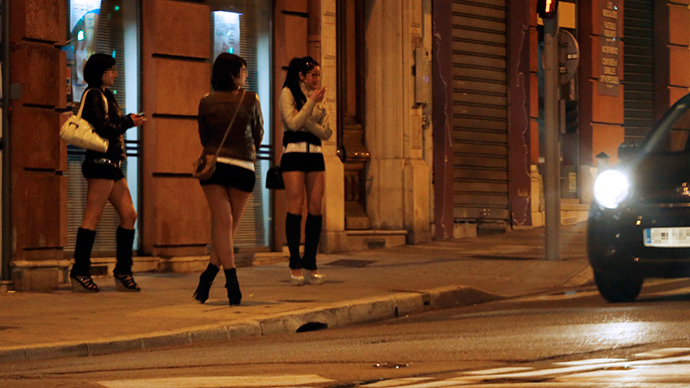 Sex and drugs building a better economy is the latest weird promise from the European Commission.
Some see the EU as a deranged trip to the dark side of power with fudged up deals in smoke-filled backrooms (well, before clean-air, anti-nicotine directives took effect). Meanwhile all the hallmarks of morally-dubious authority are vested in a somewhat unseemly supranational body where the accounts are dodgy (just ask the auditors), fraud apparently commonplace and the entire entity seems to lurch from crisis to crisis while espousing wondrous promise, but ultimately delivering a hotchpotch of over-regulated chaos and an ongoing descent into poverty for many citizens.
With many EU governments having espoused a deranged socialist 'spend like a footballer's wife' mantra for decades, the result is little short of economic chaos. Social spending is bloated beyond belief, taxes are stretched to the point of destroying commercial incentives and Europe's very own currency resembles a multinational fiat money disaster area, built on foundations of sand liberally diluted with Euro-hubris.
Against this background of decreasing economic power relative to the rest of the world, Euro-wonks floated a proposal to rebrand bankruptcy in favor of a more. Just when the Kafka-esque EU charade cannot seemingly get worse, Brussels has delivered a mega-whacky mandate to national governments. The absurd triumphs over traditional values.
Statisticians working overdrive to define a smoke and mirrors fudge to reduce burgeoning debt to GDP ratios have finally hit pay dirt, building upon previous moves towards economic Machiavellianism such as defenestrating savers by enabling legalized theft of private pension fund bond portfolios (e.g. in Hungary and Poland).
That was a mere warm up act for the latest statistical dodges which, are as difficult to believe as they are tricky to outline on pages without age restrictive censorship criteria.
The EU's latest move to increase economy size, is not merely sleight of hand, it involves sleight of an awful lot else too. How better to grow an economy overnight than instantly incorporating some darker activity from the black economy?
This is perhaps the most significant back to basics approach to economics since Adam and Eve indulged in that forbidden quantitative easing fruit as part of their five-a-day quota.
When the going gets tough, EU economic gurus advocate sex to reduce Europe's debt ratios.
However, mere love or procreation doesn't count economically. Rather, only commercial congress commands econometricians' attention. By adding a proxy for prostitution, EU nations reduce their debt ratios! Never before have commercial consumers of the world's oldest profession been so prized! Doing your bit to reduce the general indebtedness of society has never been easier, if admittedly perhaps causing some element of conflict with, say, organized religion (perhaps the price of penance can be modeled to further reduce that all important debt to GDP ratio?).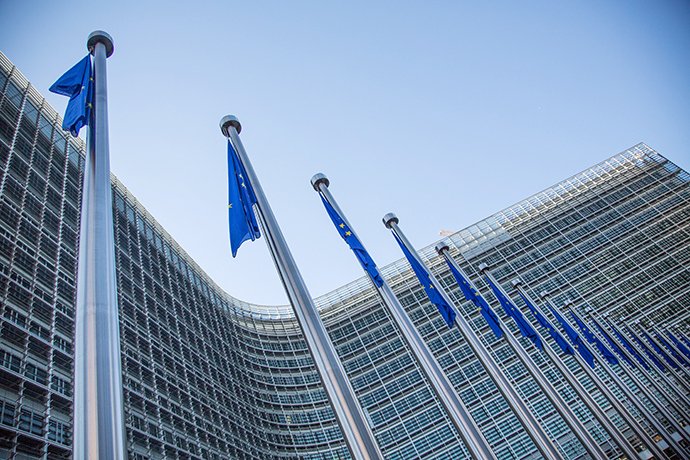 While some might see this as a blow to the EU's ongoing crusade for women's rights, presumably others see it as a triumph of a decadent liberal hegemony. That a recently-elected far-right Polish MEP campaigned for a mandate to turn the Berlaymont building into a brothel suggests he was really just delivering a rather earthy program for growth according to the commission's own thinking.
Indeed it's not merely the commercial sex industry which has suddenly become a vital engine of economic prosperity, throbbing through the spreadsheets of the EU. The new definitions for calculating the size of the economy involves extrapolating the extent of the entire contraband narcotics industry too.
In many ways the casual onlooker must be left wondering what on earth the economists at the EU are smoking - and presumably for the sake of a good debt ratio, hoping it's very, very expensive indeed - as we all need that multiplier effect high to cascade through the economy.
Just when you thought the EU could not get more absurd, it turns out that illicit sex and drugs are at the core of the Union's economic development strategy. Call me old-fashioned, but it sounds to me a touch like a conscious uncoupling from anything that can be deemed conventional economics.
At the opposite end of the scale are those who regard the EU as incapable of doing any wrong, a truly divine project to unify the people of Europe in a fashion which will deliver endless peace, wondrous prosperity and a bounteous continent at the bleeding edge of politically correct perfection.
The statements, views and opinions expressed in this column are solely those of the author and do not necessarily represent those of RT.
The statements, views and opinions expressed in this column are solely those of the author and do not necessarily represent those of RT.
You can share this story on social media: