​A slowing economy & emerging neighborhood: What's Thailand's chance of bouncing back?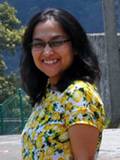 Jhinuk Chowdhury
Jhinuk Chowdhury is a former journalist based in India and is currently working as an independent writer. She has worked as a business correspondent for the leading Indian daily – The Times of India – covering human resources, IT, jobs and careers.
You can follow her on Twitter @jhinuk28.
Jhinuk Chowdhury is a former journalist based in India and is currently working as an independent writer. She has worked as a business correspondent for the leading Indian daily – The Times of India – covering human resources, IT, jobs and careers.
You can follow her on Twitter @jhinuk28.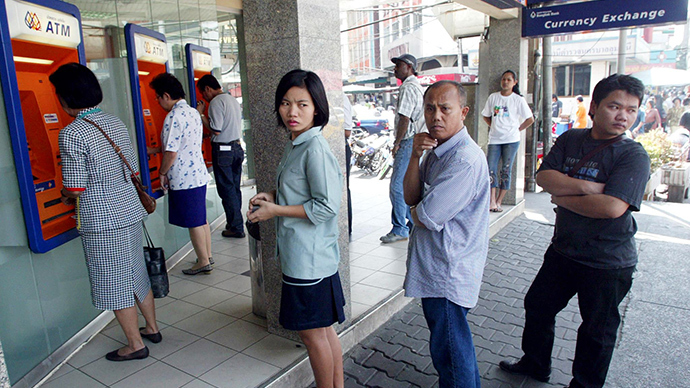 Following over six months of political stalemate, on May 22nd Thailand's military seized power from the current government and declared a coup d'état, shocking the country's enormous fraternity of foreign investors.
A flurry of fund outflow followed with foreign investors pulling out up to $2 billion from the Stock Exchange of Thailand (SET).
Southeast Asia's second largest economy, which invites the greatest amount of foreign investment in the region, today has investor confidence at an all-time low with newer investors reconsidering their plans to divert funds to Thailand. The long-term worry is that without a stable government foreign investment projects will not be approved.
This is Thailand's 18th coup since the 1930s with the previous one in 2006. Each time the country has shown the capacity for bouncing back. But this time it may be different and difficult.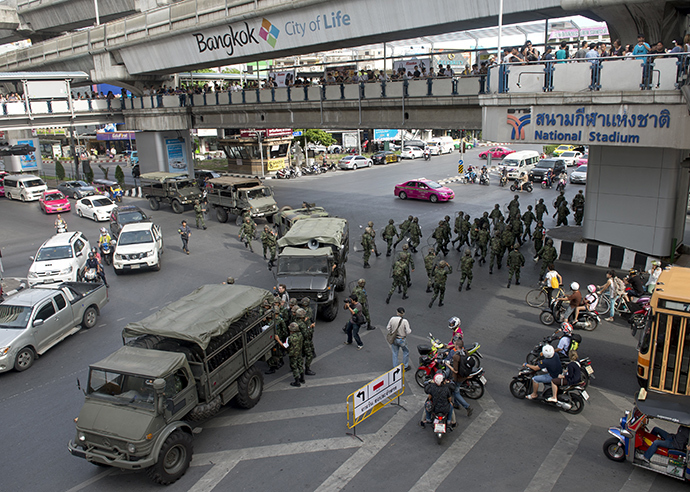 As Serhat Ünaldi, Project Manager in the Bertelsmann Stiftung's Germany and Asia program says, "In the past, Thailand's economy proved relatively resilient despite years of political uncertainty. This seems to have changed over the previous months and it is likely that investor confidence will remain weak. Although Moody's has recently affirmed Thailand's sovereign rating of 'Baa1', with a 'stable' outlook, the rating agency made it clear that the military coup won't ease downward pressure on the country's GDP."
Thailand's economy contracted by 0.6% in the first quarter with a currency slump of 1.3% and growth projection at its lowest in years.
Opening economies
Even the regional context is different today. While Thailand is expected to grow at a rate lower than 3 percent this year, emerging ASEAN economies (Vietnam, Myanmar, Cambodia and Philippines) project a growth of more than 5 percent. The Philippines is projected to grow at more than 6 percent for the ninth consecutive quarter, and Vietnam expected to see a GDP expansion of 6-8 percent in the next few years.
This is also a time when the region will most likely see the advent of the ASEAN Economic Community (AEC) by 2015 integrating the Southeast Asian financial markets and providing investors the option of diversifying business with an abundant working-age populations and consumer market of over 300 million, natural reserves of cultivable land, mineral deposits and substantial oil and gas offered by a combined GDP expected to beat $1 trillion by 2020.
The growth of these economies on a broad level will impact Thailand's exclusivity as an investment destination.
As John Svengren, Executive Director, European ASEAN Business Centre (EABC) says, "Even without the political uncertainty in Thailand, the foreign investors would have diversified their investment to include neighboring countries as economies are opening up also as part of AEC. Foreign investment in this region could be seen as a network with one group investing in different kinds of products in different countries and then do the intra-group / intra-industry trading as an example."
On the other hand, the inverse effect of Thailand's slowing may result in gains for these countries. As is evident from the report of Thailand having recorded a loss of 23 percent market share to Vietnam from earlier 13 percent in products including rice, tobacco, textile, tea, coffee, spices, cereals, clothing, ceramic goods, etc.
The opening up of AEC may further divert about $5.541 billion of foreign direct investment (FDI) opportunities from Thailand to neighboring countries.
The current political situation may impact long term investment decisions as well as first time investments. As Gundy Cahyadi, of the Economist Group Research DBS Bank Ltd says, "Though Thailand still has a better edge owing to its much superior infrastructure, high productivity level, and more advanced financial system, should the political uncertainties continue to linger for a while, investors may want to think twice about their longer plans in Thailand. Lesser countries are opening up and improving in the coming years. Cost is definitely an advantage. And potential is huge for those countries, especially Myanmar given its geographical advantage in the region."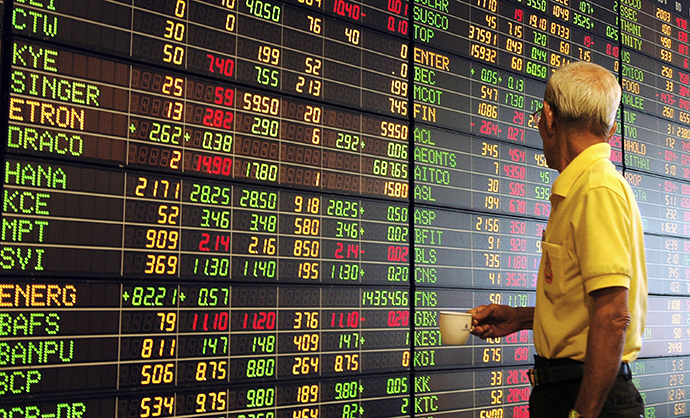 Second thoughts
The US – which has been doing business with Thailand for 180 years with a bilateral trade of $38 billion as of 2013 - now seems to be exploring Thailand's other ASEAN counterparts as evident by the recent Philippines visit of the US Commerce Secretary Penny Pritzker to expand its economic presence in the country with which it currently has a bilateral trade of $24 billion.
The growing economy of the Philippines – with a GDP of $250 billion in 2012 is expected to exceed $1 trillion by 2030 – may seem a more viable destination for newer investment for US business leaders. While commenting on the coup, Kristie Kenny - US Ambassador to Thailand had hinted l that the 'opportunity lost' for Thailand is in terms of attracting newer investors from America who might look at other ASEAN markets should the political turmoil persist.
Dr. Aim Sinpeng, SSHRC Postdoctoral Fellow at the Department of Political Science, McGill University agrees, "The coup d'état might not necessarily affect investment already in the country but should affect prospective investment."
Many believe Thailand's 'first investment spot' advantage started eroding a long way back owing to the loss investors made during 2011, the consequent responsiveness of the government which many believe was inadequate, no stable government and rising cost of doing business in the country –an example is Thailand's over dependence on natural gas for power generation which may cause an electricity tariff rise of 50 percent impacting the country's cost effectiveness edge.
A survey jointly released by the Japanese Chamber of Commerce (JCC) and Japan External Trade Organization (Jetro) in 2012, found 29% of the 374 Japanese businesses based in Thailand are looking at Myanmar and 21% at Indonesia for their production bases after the likely advent of the AEC in 2015. Japan is Thailand's biggest foreign investor accounting for 50 per cent of the foreign investment, apart from being its major base for auto production and other international products.
As Sinpeng points out, "Japan really started to look for investment elsewhere seriously following the great floods in 2011 when many of Thailand industrial parks, which were mostly Japanese investments, were under water. Japan lost billions of dollars on that. They started to look elsewhere then largely because of government incompetence, not political instability."
The Japanese Marubeni Corporation, which has been reported to have acquired a 20 per cent stake in a power generation and transmission business based in Cambodia, has set aside a whopping 1.1 trillion yen as part of its medium term management plan of identifying five countries in the region for investment in energy infrastructure, offshore projects and the natural gas.
With a fast growing economy at 8 percent per year, Cambodia is seen as an attractive option with its investor friendly regulations like entitling foreign projects for investment incentives such as a low 20% corporate tax rate, three-year tax holiday, 40% depreciation rate for tangible assets, exemption of customs duties and return of profits as long as it meets the criterion of Qualified Investment Project (QIP).
Going a little further Myanmar saw a deal signed between a Japanese auto-parts maker and Myanmar-Japan Thilawa Development Co (MJTD) - a joint venture between companies of Myanmar and a Japanese consortium comprising Mitsubishi, Marubeni and Sumitomo further increasing Myanmar's attraction to investors.
Additionally the US beverage container maker Ball also signed up a deal with Myanmar's Thilawa Special Economic Zone to invest US$40 million. The country is reported to have received a foreign investment of about US$260 million in April alone.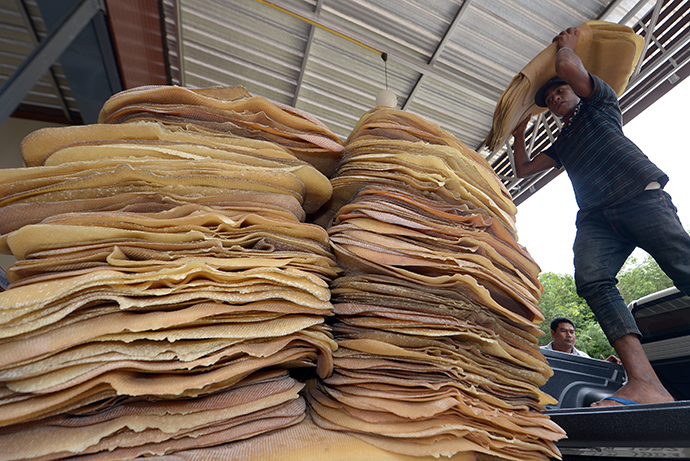 Thailand's woes
Sensing the diminishing confidence the country's army chief Gen Prayuth Chan-ocha, head of the junta's National Peace and Order Maintaining Council (NPOMC) made efforts to restore confidence in the investor community through steps like announcing action on backlogged investors' application, meeting major foreign investors and attempts to explain the reason behind the coup to the international community.
Despite this, crucial bilateral decisions will be hindered until a stable government is restored. So Thailand which is negotiating Thai-EU Free Trade Agreement (FTA) might have to wait till then. As Svengren says, "It is not possible to set a direct time line on an EU-Thailand FTA at the moment as resuming full negotiations will depend upon having a fully functioning legitimate Thai Government in place."
Thailand is the EU's third in the ASEAN with bilateral trade reaching nearly €32 billion in 2012. The EU is also in talks with Vietnam, with a FTA accord likely to be signed this year, which will further accelerate investment in the country.
However, Thailand, with its long standing history of international trade and many multinationals operating successfully on its soil, still hasn't faced very strong international actions against the coup. The emerging neighbors too will take some time to reach the level of infrastructure and financial system Thailand has.
The game is not entirely lost yet. Reconciling internal conflicts so efforts could be concentrated on economic reconstruction will be most important priority for the country. As Ünaldi says, "Political uncertainty in the country diverts attention away from important structural reforms, especially in the field of education, which are necessary to achieve sustainable growth."
So the key will be to restore continuity and a constant force with which investors can carry forward businesses without interruption. Though 'military coup' is a dreaded term in the commercial world, at end of the day what businesses care about is political stability and not the political system.
The statements, views and opinions expressed in this column are solely those of the author and do not necessarily represent those of RT.