India fuming over Russia lifting its Pakistan arms embargo, what next?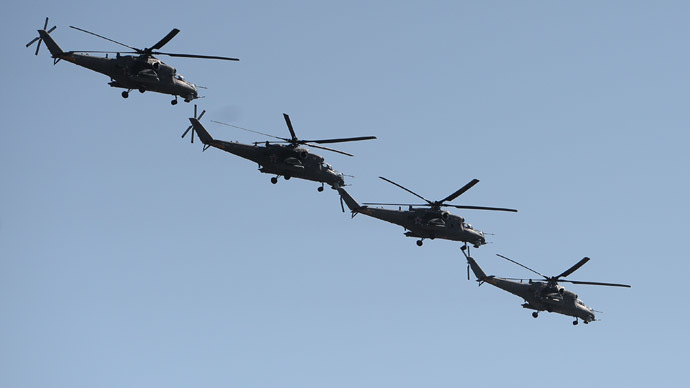 India is fuming with anger over Russia's recent baffling decision to lift its embargo on the supply of Mi-35 attack helicopters and defense equipment to Pakistan.
Well-informed Indian diplomats told me on Thursday that the Russian decision would actually be the proverbial last straw on the camel's back if Moscow does not abandon this move.
A lot of communication has taken place between India and Russia through diplomatic channels on this issue and India has conveyed to the Russians that until this red rag is removed once and for all India won't be able to take it as business as usual with the Russians.
Russian diplomats have tried to calm the Indian nerves by saying that Islamabad won't be given access to sensitive technologies. However, Indians are not convinced and are dropping hints of an all-or-nothing approach.
Though there have been no official statements so far, it seems that India would like Russia to scrap its plans to lift arms sale embargo on Pakistan completely. Nothing less than that would satisfy New Delhi.
'Spit on my face'
Indian diplomats have reminded their Russian counterparts of very strong statements made by Russian Deputy Prime Minister Dmitry Rogozin on October 14, 2012, during his official visit to India for talks with then-Indian External Affairs Minister SM Krishna. Rogozin had told the Indian media to "spit on my face" if Russia were to arm India's enemies.
Sample the highly publicized remarks of Rogozin in New Delhi: "You must understand that we do not deal with your enemies. We don't deliver any arms to them.... If you see otherwise, you may spit on my face."
Rogozin did not stop there, saying that Russia had no restrictions in delivering arms and weapons to India "because there are no conflicts and contradictions in our relations." He added: "We never created problems for India on its frontiers in difference from other countries. That is a political advantage (for Russia) as a friend of India."
Indubitably, the Indian diplomats would be reminding Rogozin of his remarks along with press clippings when he arrives in New Delhi at the end of this month.
Rogozin came to India just 100 days ago and said some very positive things about Indo-Russian ties. He talked in glowing terms about the possibility of a new oil pipeline between Russia to India which will run parallel to the $7.6 billion Turkmenistan-Afghanistan-Pakistan-India gas pipeline. Rogozin had gone on record as saying thus about the new pipeline in his media interview: "This is one of the major infrastructure projects that can be implemented. I think it has a right to exist, but we should make calculations to see how profitable it can be."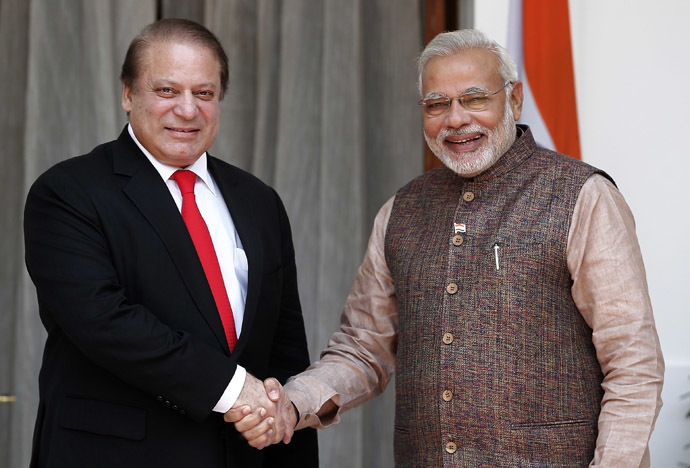 Tough Indian stand bamboozles Russia
It is quite probable that given the solid, half-century-old strategic relationship between India and Russia, Russian policymakers underestimated the Indian response. They timed the move at a time when a new government led by Prime Minister Narendra Modi has just come into office.
While the Indians have dropped hints to Russians about their "us or them" approach – meaning that it is for Russia to choose between India and Pakistan – India has not come up with any official statement so far, nor is it likely to.
Nobody from India has officially conveyed the "us or them" approach to the Russians officially, nor has anyone told the Russians that India would go slow on its current defense deals with Russia and push the pause button in its relationship with Russia, but the fact is that all these are strong possibilities.
One thing is for sure: That Rogozin will be told in clear terms that the Russian move has triggered a question of trust deficit with the Russians, something that never happened all these decades.
The Russian diplomats are already realizing that they enormously underestimated the response of the new Indian government and perhaps mistakenly thought that the new government would be too busy with other issues to bother about the Russian move.
Yes, it is true that Russia has had "very good cooperation and cohesion" with the new Indian prime minister, as stated by Russian Ambassador Alexander Kadakin.
Yes, it is correct that Modi had three successful visits to Russia when he was the chief minister of Gujarat.
Yes, it is also correct that Russia never denied a visa to Modi, like many western countries, including the US and EU bloc did over his alleged role in the 2002 Gujarat riots.
But Russia needs to remember that Pakistan still continues to be a major concern for India and no Indian government can expect Russia to make this kind of move and arm that enemy of India which has waged three full-fledged wars with India (1947-48, 1965, and 1971) and one limited war in Kargil (1999).
India would never compromise with any country on the issue of Pakistan. This is the bottom line that all friends of India need to understand and this has nothing to do with who is at the helm of power in India.
The statements, views and opinions expressed in this column are solely those of the author and do not necessarily represent those of RT.
The statements, views and opinions expressed in this column are solely those of the author and do not necessarily represent those of RT.
You can share this story on social media: