​Crown & out? European monarchies change faces to fight for relevance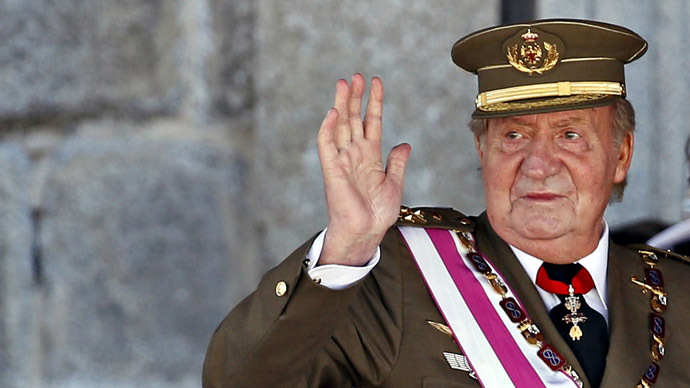 The news that King Juan Carlos of Spain is to abdicate brings the subject of Europe's hereditary monarchies and their survival in the 21st century once more into debate.
The abdication makes him the third European monarch to step down in the last 14 months (the total is four if we include the Pope).
When Juan Carlos intervened in 1981 to stop a coup attempt he was hailed as a hero of Spanish democracy. Yet 33 years on, he leaves the throne with his reputation, if not exactly in tatters, at least badly tarnished.
The majority of people in Spain welcome his abdication. Tens of thousands of people have taken to the streets in Madrid and other Spanish cities to call for an end to the monarchy and the re-establishment of a republic. A poll earlier this year showed that less than half of Spaniards support the monarchy.
Juan Carlos clearly hopes that by stepping down now he can douse the republican fire, but it might not be that easy. Monarchies in Europe - and not just in Spain - are facing challenging times and are likely to come under increased pressure in the years ahead. While there are factors peculiar to Spain there are good reasons to believe that what we've been witnessing in Madrid this week, we could be seeing in other European capitals in the years to come.
The first factor is growing public resentment of the very wealthy at a time of austerity and falling living standards for the majority. While it is true that spending on the royal families in some European countries including Spain has been cut in recent years, the contrast between the fabulous wealth of the royals and their extended families and the real hardship faced by millions of ordinary people has become striking.
Austerity-hit, jobless and impoverished Spaniards understandably felt very angry when they learnt their monarch had been on an expensive hunting trip to Botswana in April 2012.
While it may be true that Europe's most expensive head of state is not an unelected monarch, but the elected French President Francois Hollande (in 2012 it was revealed that the annual cost of running the Elysee Palace was US$145.7 million), European monarchs still need to be extremely sensitive to the public mood at a time when millions are struggling to make ends meet.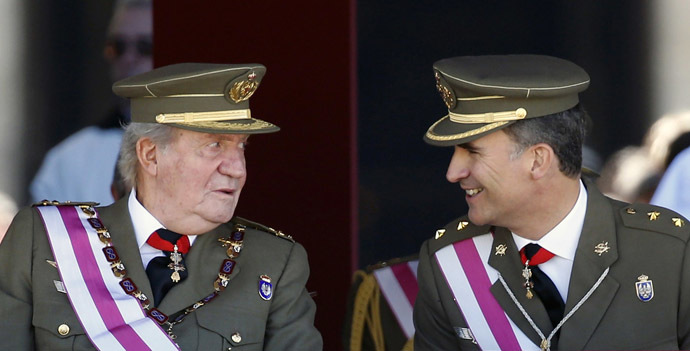 The new mood of democratic populism, sweeping across the continent, and fueled by economic hardship, threatens not only bankers and corrupt political elites, but potentially royal families too.
Another factor undermining public support and sympathy for monarchies is their lifestyle, and in particular the 19th century attitude that certain royals have towards the killing of animals.
The picture of King Juan Carlos posing by a dead elephant after a hunting safari in 2012 was an obscene example of how out of touch he was with public opinion on this issue. It undoubtedly did him enormous harm in Spain. While attitudes towards animals have undergone radical changes in the past hundred years, it seems that some European royals are still stuck in the days when slaughtering magnificent beasts like lions, elephants and tigers and posing next to their dead bodies was considered a very fashionable thing to do.
There's the hypocrisy element too: what made the King of Spain's African hunting trip even worse is that he was the honorary president of the Spanish WWF.
In Britain, Princess Anne, daughter of Queen Elizabeth II, and a former Olympic Equestrian, has also been criticized for suggesting that people should eat horse meat in order to improve animal welfare.
"Princess Anne was just an example of people who think they care, but don't necessarily care. If you can go from having an association with horses all of your life, there can be a different solution to eating them,"said actor and animal welfare campaigner Peter Egan.
The princess has also caused controversy by coming out in favor of gassing badgers, claiming that "Gas is a much nicer way of doing it," compared to other means of culling the animal. Anne is not the only British royal to show what many consider to be callous attitude towards animals. Earlier this year newspapers published pictures taken in 2004 of Prince Harry crouching by a one-ton water buffalo he had shot in South America. Both Harry and his brother Prince William, the Duke of Cambridge, also came under attack earlier this year for going on hunting trips and then attending a conference on the Illegal Wildlife Trade.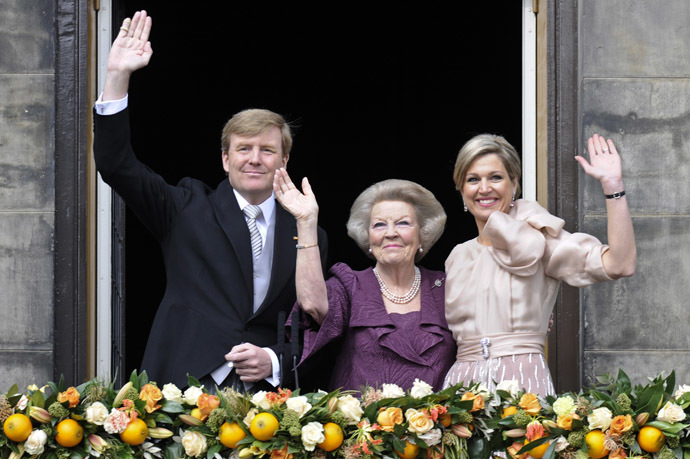 "It's the whole attitude of the privileged classes – you can rescue rhinos and elephants in Africa, but kill at will anything you want if you're rich," said animal welfare activist and Queen guitarist Brian May.
Then there's the subject of political interventions by monarchs who we're supposed to believe are above politics. In 2007, King Juan Carlos famously said to Venezuelan President Hugo Chavez, "Why don't you shut up?" and addressed Chavez with the informal form of 'you' ('tu' instead of the more formal 'usted'), showing his lack of respect. Would he have dared to speak in such a way to a politician who was favored by Europe's governing elites? While reactionaries loved Juan Carlos' intervention, to many a fabulously-wealthy unelected monarch from a former imperial power telling a working-class popularly elected politician from a former colony to 'shut up' caused great offence. It was a patrician put-down-of someone the king clearly thought was his social inferior and left a nasty taste in the mouth.
We're naïve if we think that Europe's 'above politics' constitutional monarchies don't have political influence. It was Prince Bernhard of the Netherlands who, in 1954, was a co-founder of the Bilderberg group, an organization designed to bring together the elites of the Western world to promote Atlanticism and whose 62nd meeting took place in Denmark at the end of May.
In 1976, it was revealed that Bernhard had accepted a $1.1 million bribe from the American aircraft company Lockheed to influence the Dutch government with their aircraft purchasing. Yet no criminal charges were ever brought against the prince.
In Britain in 2013, newly-released papers showed the extent of the leading royals' secretive veto over new laws- with at least 39 bills being affected.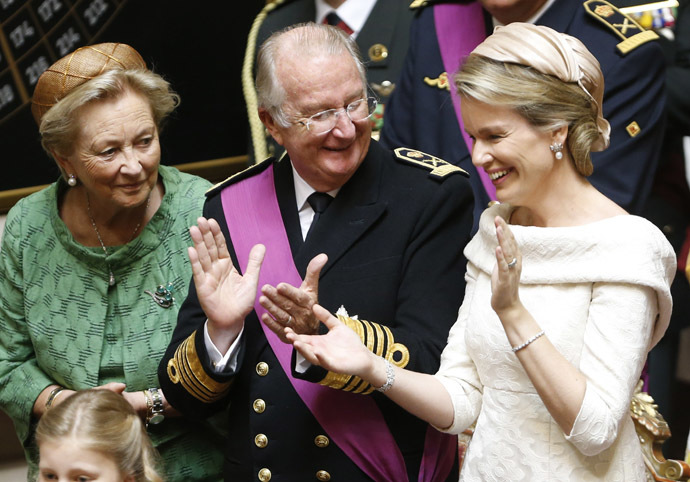 In an age where it's harder than ever before to keep information secret from the public, revelations of political interventions by members of European Royal families can only damage the institution of monarchy.
Even in Britain, where, in a 2013 poll in the Sunday Telegraph newspaper, 53 percent said the country would be worse off without the Royal Family, there are clouds on the horizon for the House of Windsor. That same poll showed that 40 percent did not think that the 36.1 million pounds ($60.3 million) that the Crown received from the taxpayer-funded Sovereign Grant represented value for money. Furthermore, 56 percent of people aged 18-24 did not agree that the Royal Family was worth the cost. Support for the royals in Britain is stronger amongst the over-65s, but younger people do not feel the same sort of allegiance to the Crown as their parents and grandparents do.
Abdicating and passing on their crown on to a younger generation is the way that some of Europe's ruling monarchs feel they can boost public support for the monarchy.
In April 2013, 75-year-old Queen Beatrix of the Netherlands stepped down in favor of her 43-year-old son, Willem-Alexander. In July 2013, 79-year-old King Albert II of Belgium stepped down in favor of his 53-year-old son, Phillipe. And now the 76-year-old King of Spain has abdicated in favor of his 46-year-old son, Felipe. Sweden could be the next country to experience an abdication, with a poll carried out in late 2012 showing that 60 percent want the enthusiastic elk-hunting King Carl XVI Gustaf, whose reputation was damaged by revelations about his sexual proclivities in 2010, to relinquish his crown.
While having a younger, fresher-looking face at the top may give the monarchies a temporary boost, Europe's royal families will probably have to do a lot more if they are to keep the public on their side in increasingly difficult times.
The statements, views and opinions expressed in this column are solely those of the author and do not necessarily represent those of RT.
The statements, views and opinions expressed in this column are solely those of the author and do not necessarily represent those of RT.
You can share this story on social media: