India, Pakistan ties back in focus as Modi, Sharif show rare statesman-like spirit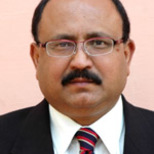 Rajeev Sharma is a New Delhi-based journalist, author and strategic analyst. He has been in journalism since early 1982 and has so far published two fiction books and five non-fiction books, the latter all pertaining to international politics and terrorism. He tweets @Kishkindha and can be reached at bhootnath004@yahoo.com. He describes himself thus: "I am a journalist not by vocation but by passion. If posterity ever were to remember me, it would do so for my investigative book 'Beyond the Tigers: Tracking Rajiv Gandhi's Assassination.' This book is the decoder for the quintessential journalist in me."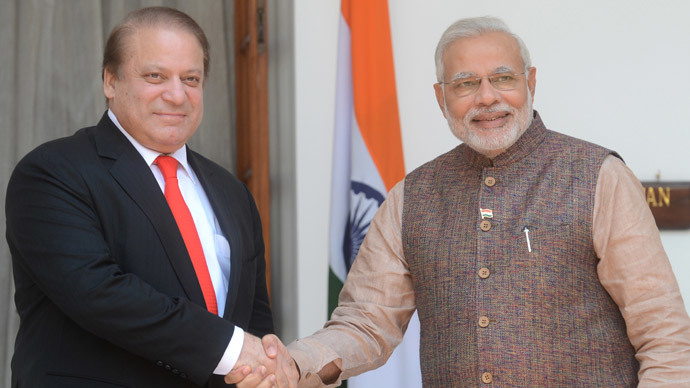 Now officially India's 15th prime minister, Narendra Modi surprised everyone in his party, the entire country and the world when he invited SAARC leaders, including Pakistan Prime Minister Nawaz Sharif, to his inauguration.
Sharif too was flabbergasted and took several days to accept the invite and pick up the diplomatic gauntlet Modi had thrown. Sharif's eventual presence at the swearing-in ceremony relegated attendance of the event by leaders of six other SAARC nations and Mauritius to the background.
Indo-Pakistani history is such that whenever their leaders meet it becomes a victor-or-the-vanquished duel; and invariably it turns into a zero-sum game. Whenever they meet at multilateral forums like SAARC (South Asian Association for Regional Cooperation), all other meetings and interactions inevitably get dwarfed.
Thankfully, such a victor-or-vanquished scenario did not play out during Pakistan Prime Minister Nawaz Sharif's two-day India visit, which concluded on May 27. It is a matter of satisfaction for both neighbors that if last week Narendra Modi was bold in inviting SAARC leaders, including Sharif, for his oath-taking ceremony on 26 May, Sharif was even bolder in accepting the invite.
This is the first time ever in the 64-year-old chequered history of India-Pakistan relations when a leader of either South Asian country has attended his counterpart's inauguration. This definitely augurs well for the two nuclear-armed neighbors who have fought three full-fledged wars (1947-48, 1965 and 1971) and a limited war in Kargil (1999).
Both should be complimented for this, and Sharif even more. One should not forget that in the current scenario, it is Sharif who stuck his neck out – not Modi. While Modi is insulated by the fact that he has single-handedly brought his party (Bharatiya Janata Party or BJP) into power with a clear majority on its own and he is his own master, Sharif does not have the same luxury.
From the news accounts emanating from Pakistan, it appears that Sharif's brother Shahbaz, the chief minister of Pakistan's Punjab, had to persuade Pakistan army chief General Raheel Sharif to let Nawaz go on the India trip.
While the General apparently acquiesced, there is nothing to suggest that the Pakistani military establishment is as convinced with Nawaz Sharif's Indian odyssey as the Sharif brothers are.
This suggests that the powerful Pakistan Army gives Nawaz Sharif a long leash, and everything would depend on his 'performance'. So, the visiting Pakistani Prime Minister was expected to be on a mission to New Delhi to prove himself and come one-up over Modi. Mercifully, Sharif avoided the saber rattling that has been the hallmark of Pakistani leaders visiting India in the past.
As for Modi, he was not constrained by any compulsions or inhibitions. He did not have to bother whether Sharif can dare to do a Musharraf on him for the simple reason that while Pervez Musharraf was Pakistan President as well as chief of the Pakistan Army and did not need anybody to judge him, Nawaz Sharif was on a much weaker wicket during his India trip. Obviously, Nawaz was closely monitored by the other Sharif – General Raheel.
The positive messages
There have been signals from Pakistan that Nawaz Sharif would be striking a positive note during his interactions with the new Indian leadership. And this is what actually happened. This needs to be welcomed. In a way, he walked his talk and told reporters in Lahore before boarding his New Delhi-bound plane: "I am carrying a message of peace. Dialogue is the only solution."
All eyes were on the Sharif-Modi meeting in New Delhi's Hyderabad House around noon on Tuesday. Though New Delhi had made it clear that it would just be a courtesy meeting, where the two leaders get to familiarize themselves and no substantive agenda is on the anvil, both sides knew that exactly the opposite would happen.
This is what happened and Sharif plunged into core issues shortly after exchanges of pleasantries. He came to India well prepared, indicated by his 14-member official delegation that included his Advisor on National Security and Foreign Affairs Sartaj Aziz, Special Assistant Tariq Fatemi and Foreign Secretary Aizaz Chaudhry.
Modi too raised the most important issue from India's perspective: Pakistan's continued role in stoking terrorism in India. Incidentally, Sharif's Indian visit has come days after a failed but an ambitious terror strike at the Indian consulate in Herat, Afghanistan, which also came up for discussion during the two leaders' 50-minute meeting. Thankfully, no evidence has come to light implicating elements in Pakistan in the Herat attack.
So far, both Modi and Sharif have shown a statesman-like approach. But then India-Pakistan relations are not governed by statesmanship. Instead, they are governed by politics, even dirty politics, and sometimes even gutter-level politics.
Every time the leaders of India and Pakistan meet, expectations among the people on both sides of the border soar sky high; but every time it proves to be a dialogue of the deaf.
However, it looks to be a different story this time. Now that the top leadership of the two countries have both taken an unprecedented bold stand – Modi by silencing anti-Pakistan hardliners within his party and the BJP's ideologue Rashtriya Swayam Sewak Sangh (RSS) and Sharif by obtaining a virtual no-objection certificate from the all-powerful Pakistan Army – they have a better chance than ever before to normalize bilateral relations.
Modi has a full five years of his tenure ahead of him while Sharif has four years left. They have ample time to mend ties and start behaving like civilized neighbors. After all, every long journey starts with the first step.
Both Modi and Sharif have taken this important first step. Both have successfully gotten over the first mile problem syndrome. It remains to be seen whether they can take things to their logical conclusion, despite hawks breathing down their necks within their respective countries.
The statements, views and opinions expressed in this column are solely those of the author and do not necessarily represent those of RT.