Modi Doctrine: Elixir of Indian foreign policy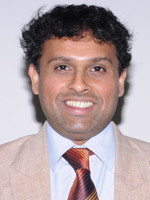 Dr. Sreeram Chaulia is Professor and Dean at the Jindal School of International Affairs in Sonipat, India. His latest book is 'Modi Doctrine: The Foreign Policy of India's Prime Minister'.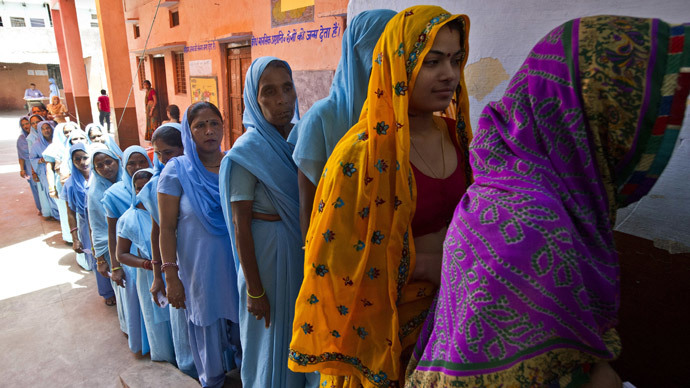 As India's voters appear poised to ring in a change of government in the ongoing general elections, one moot question is assuming significance: what will be the future foreign policy direction of the country under the new dispensation in New Delhi?
Strategic elites in India and international observers are reading the tea leaves to decipher the likely path that one of the most important emerging powers will take in the world for the next five years.
Expectation that the Bharatiya Janata Party (BJP), under Mr. Narendra Modi has the best chance of taking power after results are declared on May 16, is piquing interest about the likely changes in foreign policy that India might adopt. In light of this imminent turnover of power in New Delhi, it is pertinent to elaborate the principal challenges facing contemporary Indian foreign policy.
The foremost problem is the question of identity and self-definition. How does India view itself in world affairs? Is it a wannabe great power or, as Amitabh Mattoo of the University of Melbourne puts it, a "reluctant superpower" hesitant to assert itself on the global stage? Is India a leader of the Global South or has it abandoned the causes that win followers among fellow developing countries? Is it satisfied being a hegemon of South Asia or does it have broader ambitions of exerting influence in the rest of Asia and beyond?
The current government and its predecessors did not dwell on 'who are we?' kind of lines. This neglect left a void in defining India's core national interests and imbuing them with a deeper purpose. Thanks to confusion about India's international identity, long-term policy planning and scenarios about the state of the world to formulate grand strategy for the year 2020 and beyond have been missing altogether in the largely ad hoc universe of Indian foreign policy. If Mr. Modi becomes Prime Minister, he would be wise to invest his brains trust with these crucial tasks.
The second problem dogging Indian foreign policy is the question of strategy. Is India engaged in counterbalancing China or the United States, the respective number two and number one powers in the world? Should India bandwagon with the US in order to ward off the immediate strategic threat posed by the Chinese neighbor, or is India also intent on remaking the wider global order by checking American power through forums like BRICS and the Shanghai Cooperation Organization (SCO)?
Indian pole
Recent unofficial doctrines such as the 'Nonalignment 2.0' strategy advocate equidistance from both China and the US. But does India also have the wherewithal to build itself up as an independent third power center in world politics, with its own group of adherent nations and its own brand of, say a 'Mumbai Consensus', that is distinct from the Western Washington consensus or the so-called 'Beijing Consensus'?
While placing faith in speeding up economic growth as the ultimate guarantor of a more powerful India, the next government in New Delhi should simultaneously develop a vision document aiming at multipolarity, in which India is a pole in its own right rather than a mere pendulum swinging in an à la carte basis on issue to issue between China and the US.
Should Mr. Modi become the Prime Minister, he must demand accountability from the US for its massive cybersurveillance over private and governmental communications in India. The previous government under Dr. Manmohan Singh was too meek on a grave threat posed to Indian national security by the US National Security Agency's intrusive snooping. It rightly condemned American abuse of a female Indian diplomat, but left the bigger issue of mistrust generated by the NSA's hacking unaddressed. Washington took India for granted due to the non-assertive approach of Dr. Manmohan Singh, who had a strange affection for America beyond what was warranted from the head of government of an aspiring great power.
Setting the limits and red lines beyond which India will not tolerate great power meddling, and devising ways to concretely counter threats from more powerful states, will be the litmus tests for the gutsiness and toughness which the
BJP and Mr. Modi tout as cornerstones of their approach to national security and foreign policy.
'Big picture'
The third problem in the conduct of Indian foreign policy is the question of capacity and political will. The next central government has to reverse the pathetic trend of understaffing and under-equipping India's career foreign service corps. Political will from the top, i.e. the Prime Minister's office, to invest in a more expansive and global foreign policy will be required to overcome parochial navel gazing and complacency.
Although India cannot match the fat checkbook diplomacy of China around the world, there are more creative means for the former to be involved in solving global security and economic crises. Overcautious and reactive thinking, which are hallmarks of India's foreign policy in recent decades, must be replaced with a more proactive and engaged 'big picture' diplomacy that aims to reorder global institutions and democratize them.
In distant parts of the world, India has thus far followed only economic interests without displaying any stake in resolving regional conflicts and security dilemmas. New Delhi needs to step up to the plate where India's MEA (Ministry of External Affairs) is presently MIA (Missing in Action).
Mr. Modi will also perform a profound national service by paying greater attention to the military in shaping India's national security doctrines and postures. The abysmal allocation of an average of less than 2 percent of GDP to defense in recent times is a retrograde policy which India should be jettisoning under the new government if it has to send a signal of its will to raise its material capabilities. Military diplomacy should also become integral to foreign policy making, something that all great powers past and present have done without exception.
The other constituency which Mr. Modi should rope into foreign policymaking is India Incorporated. Previous governments have failed to harness the full potential of the Indian private sector as a force multiplier that brings rich foreign policy dividends. Mr. Modi's image as a corporate-friendly politician is an asset that can give jet propulsion to India's commercial diplomacy and stoke the "interlocking relationships" that the BJP has vowed to nurture in its election manifesto.
Beneficiary position
Two big constraints have stunted India's foreign policy dreams, viz. its dependence on imports for energy security and military hardware. Overcoming these deficits through time-bound energy and defense indigenization blueprints will yield phenomenal benefits for India's much-desired 'strategic autonomy.' Mr. Modi's reputation for result-oriented governance in the domestic sphere must also translate into a hard-charging foreign policy if he takes charge after May 16.
The next five years will be seminal for the global power transition that is underway between West and East and between Global North and Global South. India is poised to be a beneficiary because the tailwinds of this transition are with Asian powers. But it takes extraordinary leadership in foreign policy and a master plan for India to ride the crest and take its due place as a great power. The vehicle of the state has an accelerator which needs a firm foot to be pushed and a strategically astute driver behind the steering wheel. Mr. Modi can enter the league of foreign policy statesmen only if he can satisfy these criteria.
The last time an Indian Prime Minister was associated with a systematic set of ideas, principles and well-honed means to guide foreign policy was in the 1970s and early 1980s, when the 'Indira Doctrine' of Mrs. Indira Gandhi was enunciated. In 1997-'98, there was an abortive 'Gujral Doctrine' named after the short-lived prime ministership of Mr. Inder Kumar Gujral, but it hardly had any lasting impact. In the absence of doctrines, Indian foreign policy is a saga of improvisation and unpredictability that does not behoove a major power.
Mr. Modi is on the cusp of what pollsters predict as a certain victory in the general elections happening right now in phases across India. The BJP's projection of him as a strongman, who is the answer to the anxieties and frustrations of India's people, has drawn a comparison by veteran Indian journalist Mr. Dileep Padgaonkar in The Times of India to the images of President Vladimir Putin of Russia, Prime Minister Shinzo Abe of Japan and Prime Minister Recep Tayyip Erdogan of Turkey. Interestingly, all these three international figures have patented a hard-nosed foreign policy style and substance that has forced the world to sit up and pay serious attention to their respective claims and interests.
If Indian voters entrust the keys of the nation to Mr. Modi, a 'Modi Doctrine' in foreign policy should ensure that the next five years do not go down as a lost phase when the country could not grasp its historic international opportunity.
The statements, views and opinions expressed in this column are solely those of the author and do not necessarily represent those of RT.