Indo-Pak: Whose War is it?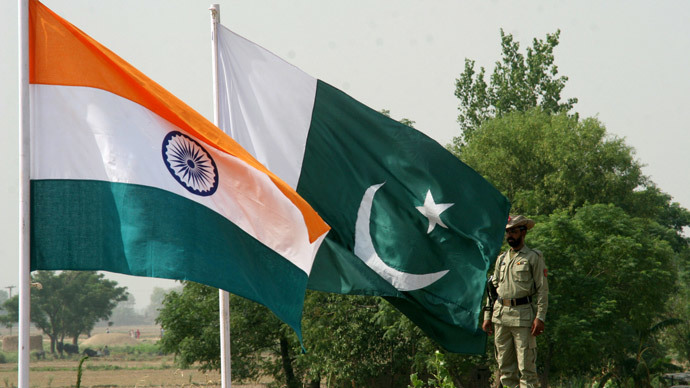 If the Indo-Pak conflict is a consequence of divergent viewpoints, should it happen at the cost of so many lives? Is it not time we moved on and attended to the more pressing internal issues that both countries face?
Indian politician Jaswant Singh, former Minister of Finance, External Affairs and Defense (1998 to 2004), is contesting the parliamentary elections as an independent candidate from Western India's Barmer district, bordering Sindh in Pakistan. The area's 213,000 Muslim voters (mostly Sindhi Muslims with strong roots in Pakistan) are reportedly supporting him in great numbers.
They cite two main reasons. First, their religious leader from across the border, Pir Shibghatullah Shah, chief of the Pakistan based Peer Pagara sect and son of the late Syed Mardan Shah - the then president of the Pakistan Muslim League – who Mr Singh had visited in 2006, has asked his followers in Barmer to vote for Jaswant Singh. The other is Mr Singh's effort (during his tenure) in initiating the Thar Express between Munabao (Barmer) to Khokhrapar (Pakistan) and helping people get visas to visit their birthplace and families in Pakistan.
Like Barmer, there are many regions in India, especially ones bordering Pakistan, where people have strong roots in the neighboring country and vice versa.
After the 1947 partition of British India into two – Pakistan and India, followed by the bloody outbreak between Hindus and Muslims some 10 million families were dispersed with members on either side of the divide; many have yet to be reunited.
The current state of Indo-Pak relations is widely believed to be rooted in the partition and its bitter memories.
However there's another school of thought that speaks of 'humanity' amidst the gruesome history of partition referring to instances of Hindus rescuing members of the Muslim community and vice versa, each risking their own lives in the process. According to scholars, at least 25-30 percent of people belonged to this category.
Does this mean then there is scope to look at partition, and hence at Indo-Pak relations, from the fresh perspective of the solidarity between common men that existed 67 years ago and continues today in Barmer?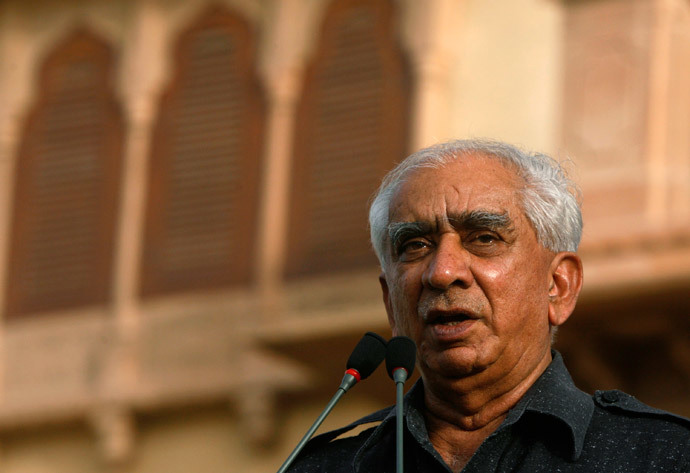 'Time to prevail over mistrust'
Farahnaz Ispahani, a public policy scholar at the Woodrow Wilson Center and a Pakistani politician who served as a Member of Parliament and media adviser to the president of Pakistan, says, "Both Pakistan and India have underplayed the common history and commonalities of culture and tradition, particularly between northern India and Pakistan. It is time for the democratically elected political leaders on both sides to prevail over their countries military and intelligence agencies fears and mistrust – though not always unfounded – a step forward must be taken to enable future peace."
We have fought three major wars apart from the undeclared Kargil war. In each, maximum casualties were borne by the common people on both sides of the border. According to reports about 100,000 civilians were direct victims through casualties and internal displacement.
People living in the border areas are regularly displaced on a temporary basis during heightened tensions. The Kargil war displaced 130,000 Indians and 40,000 Pakistanis. The 2002 standoff following the December 2001 attack on the Indian Parliament displaced some 155,000 Indians and 45,000 Pakistanis.
Where is the account of the psychological and economic costs of these events?
'Kashmir', the inevitable name that surfaces in Indo-Pak relation accounts for three major territorial disputes. What's the human cost of these conflicts? Once called a 'paradise on earth' is today a land where human rights violations including mass killings, forced disappearances, rape, encounter killings, torture, use of child soldiers, suppression of freedom of speech are committed regularly both by the armed forces and militants alike.
Speaking to the border residents in the Jammu Kashmir region while they cast their votes in the parliamentary election, news outlet, Greater Kashmir, reports that peace between India and Pakistan is the prime concern of the region's people. Young people want employment and better facilities, all of which they say are possible with peace.
If peace is what the people want, whose wars are these then?
Too uncompromising
Michael Kugelman, senior program associate for South and Southeast Asia at the Woodrow Wilson Centre feels it's a war of divergent viewpoints between two nations: "In Pakistan, some still believe India poses an existential threat to Pakistan, even though this is a wildly inaccurate perception. And in India, there is a strongly held view that Kashmir has been settled and can never be renegotiated. Such uncompromising views have essentially kept the countries from reconciling."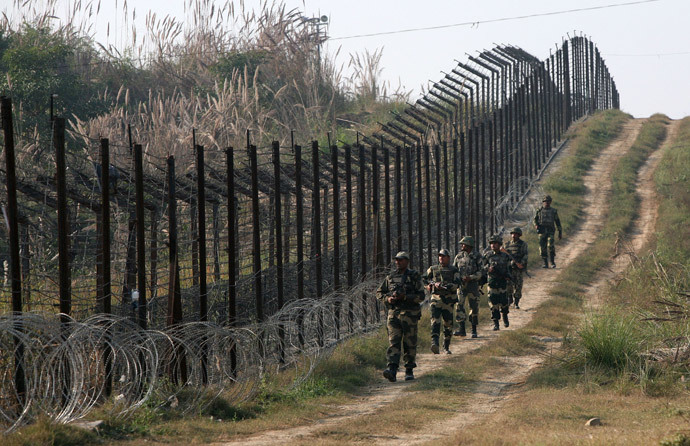 Kugelman adds, "In both countries, there are plenty of people whose dislike and outright hatred of the other militates against more reasonable and conciliatory thinking."
However, lately the progressive minded are finding their voices for peace through mediums such as bilateral trade talks and Track II diplomacy. As retired Brigadier of the Indian Army and author of Vintage Guns of India, SK Chatterji, mentions, "Some of the positive developments of late include, trade and commerce, Track II diplomacy, sports and games, dialogues at the government level, apart from the ceasefire along the Line of Control (LoC), meetings between commanders at the LoC, the hotline between the Director General of Military Operations of both countries."
Indeed, we are seeing efforts towards tapping the huge potential of Indo–Pak trade, a mere $3 billion today, with possibilities of reaching a whopping $40 billion. Pakistan almost granted non-discriminatory market access (NDMA) to India on a reciprocal basis early this year when the entire talk came to a standstill.
Many believe bilateral trade wouldn't just bring about economic benefits, but also ease out the overall relationship. As Kugelman mentions, "Both will benefit economically, though especially Pakistan, given that India has the larger economy and would have more to offer Pakistan in terms of cheap and diverse goods. India, however, can also benefit from cheap Pakistani products where it doesn't have a comparative advantage. Another big advantage of closer trade ties is the confidence-building element."
Track II diplomacy from which significant initiatives were born, like Aman ki Asha, a campaign jointly started by two leading media houses, The Jang Group (Pakistan) and The Times of India (India), to promote bilateral cooperation through the media.
Recently, in March of this year, the 4th Delhi Dialogue was concluded. Arranged by the Jinnah Institute and the Centre for Dialogue and Reconstruction, the meeting released a joint resolution stating that both Islamabad and New Delhi must move forward on outstanding items in order to extricate the region from the shadows of instability, human insecurity and lost opportunities in trade, energy and information connectivity.
However, there are dominant elements on both sides which may foil this progressive outlook for their own vested interests. This is best encapsulated by Ispahani when she says, "As long as we have incidents like the Mumbai Massacre and incidents in the Balochistan area of Pakistan where the separatists/freedom fighters are felt to have the backing of the Indian state, it will be difficult to change attitudes overnight."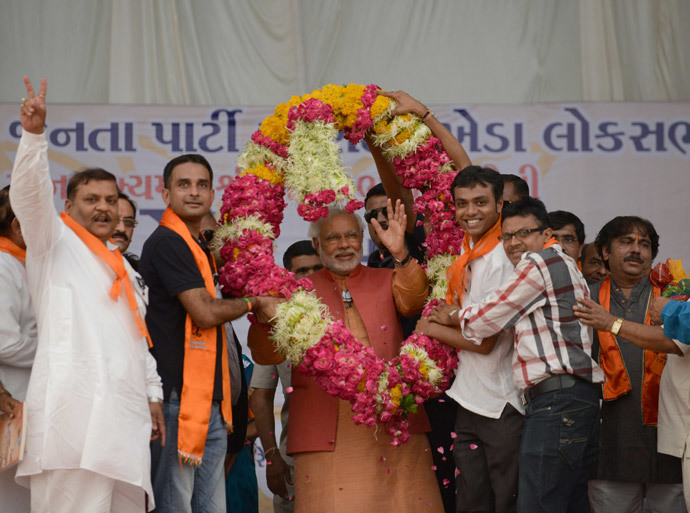 Experts believe trade will be particularly resisted by the dominant military establishment of Pakistan. Primarily because of anxieties and fears of diminishing military importance in case of a rising trade volume which might result in better bilateral relation, and is hence a blow to the notion of the security threat from India that justifies the huge consumption of the country's budget and GDP by the Pakistani military ("India-Pakistan trade: Islamabad in a bind" by Dr Raza Khan Qazi) . There's also a possibility of an eventual shift of power in policy-making to the democratic leadership and civil society.
Pakistani American scholar, Ayesha Jalal, Mary Richardson Professor of History and Director of the Center for South Asian and Indian Ocean Studies at Tufts University also cautions about the "agricultural lobby in Pakistan - that sees improved Indo-Pakistan trade as a threat to their economic interests." The Farmers' Association of Pakistan and Rice Millers Association, are opposing the NDMA's status with India, stating they want the government to assure safeguards for the agriculture sector and protect it from unfair competition.
In India there's a huge possibility of the Bharatya Janta Party (BJP) coming to power. While many are hopeful of better trade ties with India, given Narendra Modi's (BJP's prime ministerial candidate) quest for greater economic prosperity, his anti-Muslim image is creating a lot of misgivings.
There are counteractive forces against progress, but recent enthusiasm around trade and Track II diplomacy have brought the Indo-Pak relationship to a people-to-people level, where intellectuals are exchanging their thoughts more openly, and traders are interacting. For the first time in the history of Indo-Pak relations, the section that wants peace and stability in the region has found a voice. This should not be suppressed at any cost. The media, which is a very important influence on public sentiment, plays a huge role here. As Kugelman states, "There is a whole lot of bashing of 'the other' (even when the governments are calling for restraint) that really has a troubling impact on public views."
The governments of both the countries, and sometimes people, need to see regional peace as condition for economic growth and its sustainability for a stronger South Asia to emerge. The 'us' versus 'them' attitude is no longer relevant.
"It is vital to step out of the narrowly construed national paradigms to understand the regional and intra-regional connections that bind peoples across the boundaries of the modern nation-state," Jalal concurs.
Jhinuk Chowdhury for RT
Jhinuk Chowdhury is an India-based former journalist who currently works as an independent writer. She can be reached at jhinuk.cchowdhury@gmail.com
The statements, views and opinions expressed in this column are solely those of the author and do not necessarily represent those of RT.
The statements, views and opinions expressed in this column are solely those of the author and do not necessarily represent those of RT.
You can share this story on social media: