France won't ease reforms if right-wing make gains in European elections – PM Philippe
Published time: 16 May, 2019 11:18
Edited time: 16 May, 2019 17:21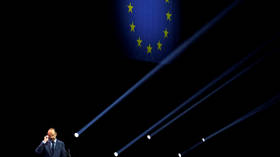 France will press ahead with a social and economic reform agenda that spurred months of anti-government protests in France even if the right-wing comes out on top in European elections, Prime Minister Edouard Philippe said on Thursday.
Ten days from the vote in France, Marine Le Pen's Rassemblement National party, which is running on a campaign to overhaul the EU from within, is level with Macron's En Marche in opinion polls, Reuters said.
"Does [the vote] totally change commitments the president made during the presidential campaign… does it change the [parliamentary] majority's determination, the whole logic of the government's actions? The answer is no," Philippe said on France Info radio.
The vote for the European Parliament's 571 seats has turned into a showdown between pro-EU and eurosceptic forces in France, where 74 seats are up for grabs.