Sudan military rulers, protesters agree on 3-year transition period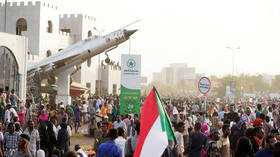 Sudanese army rulers and protest leaders on Wednesday agreed on a three-year transition period for transferring power to a full civilian administration.
The first six months will be allocated to signing peace accords with rebels in the country's war zones like Darfur, Blue Nile and South Kordofan.
Negotiations over a new sovereign ruling body remain unfinished, as the protest movement is demanding a civilian-led transition following 30 years of rule by now deposed president Omar al-Bashir.
Talks between the two sides resumed earlier in the week but were marred by violence. An army major and five protesters were killed by unidentified gunmen at a long-running sit-in outside military headquarters in Khartoum, AFP reported.