Police arrest 3 men over flogging of woman in Afghanistan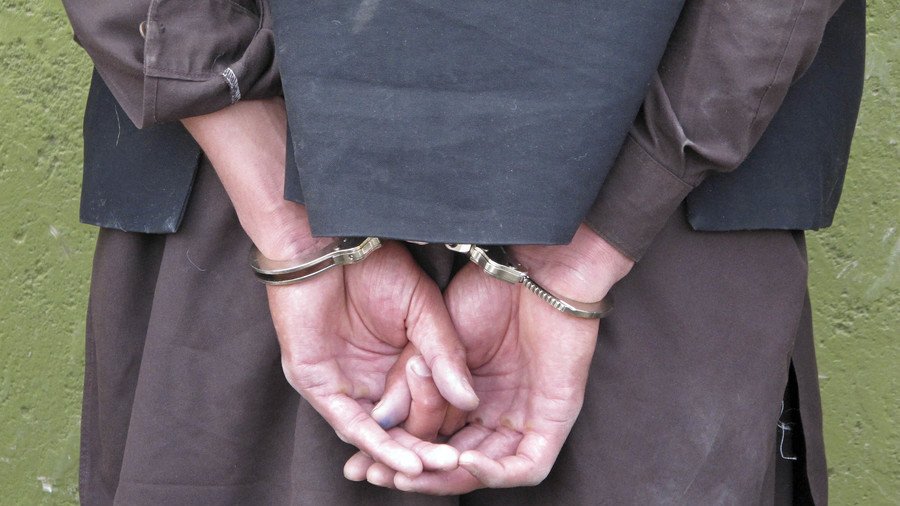 Three men have been arrested after allegedly flogging a woman in Afghanistan. The incident came to light after a video was posted on social media purporting to show the event.
The alleged assault is said to have taken place nearly two months ago in a remote region of the northeast Takhar province. Afghanistan's TOLOnews reports that, following the verdict of an unsanctioned local court, the 22-year-old woman was sentenced to be lashed. The charges against her are unknown.
The video shared on social media shows a crowd of men, some armed with sticks, encircling the woman. A number of the crowd then begin striking and verbally abusing her. The footage has sparked outrage among women's activists and religious scholars in Afghanistan, prompting the government to open a probe into the alleged flogging.
"Lashing and holding a kangaroo court for a woman in the area where government has control is concerning," women's rights activist Laila Ali told TOLOnews. A spokesman for the Afghan interior ministry later told the news agency the suspects have been identified.
The interior ministry announced Saturday that three have been arrested in connection to the incident. The suspects include the victim's brother, father-in-law and uncle. Meanwhile the unidentified woman has been removed from the village and placed in a safehouse in the provincial capital, Taloqan.
A government team has been dispatched to the village to investigate the incident.
Think your friends would be interested? Share this story!
You can share this story on social media: