Zhirkov scores game-winner at first Chelsea appearance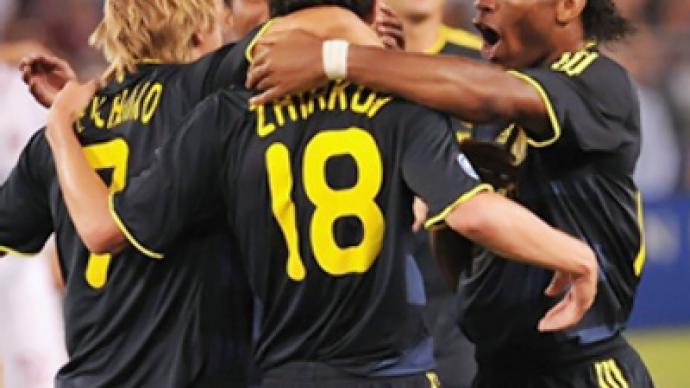 Russian midfielder Yury Zhirkov has scored the winner in his debut for Chelsea. They beat AC Milan 2-1 and provided new coach Carlo Ancelotti a satisfying victory over his former team in the World Football Challenge.
After goals by Drogba and Seedorf, Zhirkov slotted home with 20 minutes to go to hand Chelsea the victory. Chelsea fired two close-range kicks at goaltender Zeljko Kalac before Zhirkov's attempt landed in the left corner of the net.
Fifty-year-old Italian coach Carlo Ancelotti, who had joined the Pensioners from Milan this summer, said after the game that Zhirkov's blistering performance wasn't a surprise for him.
The game was held at the home stadium of the NFL's Baltimore Ravens to a sellout crowd of 71,203 spectators.
The World Football Challenge is a four-team round robin. Chelsea has also beaten Inter Milan, while AC Milan has lost to Club America.
You can share this story on social media: