Yushchenko delivers nation-wide address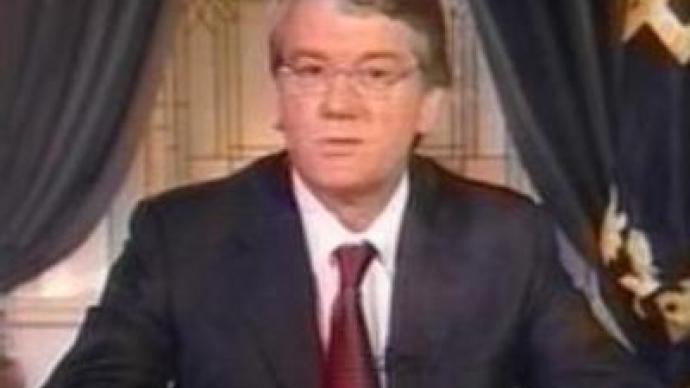 While Ukraine faces political stalemate over early parliamentary elections, President Yushchenko has given a televised address to the nation. Expectations were high for him to finally set a date for the elections, which he failed to deliver.
Instead Mr Yushchenko's speech focused on the Constitutional Court judges who are verifying the legality of the president's decrees to dissolve Parliament. Now the president wants the Supreme Court of Ukraine to probe the legality of the Constitutional Court itself.
"The Constitutional Court is paralysed and demoralised. Being the guarantor of the Constitution, I cannot understand such a situation. It's high time we put an end to this chaos. I have to admit the Constitutional Court is loosing its legitimacy and cannot fulfil its function of protecting the Constitution. I request the Prosecutor General's Office to give a legal assessment of the actions of the court, violations of the Constitution and national legislation. I call upon the Supreme Court to take immediate action to stop using court rulings for politics,"
President Yushchenko stated.
You can share this story on social media: