Youth movement activists demand detained student release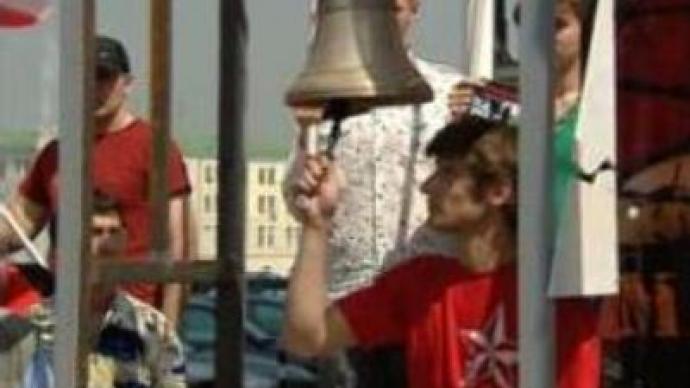 Activists from the pro-Kremlin youth group 'Nashi' are protesting outside the EU's Russian headquarters in Moscow. They are demonstrating against the detention of Mark Siryk – an 18-year-old activist held by Estonian police.
'Nashi' plan to ring a bell every 15 minutes to remind the European Union about Mark Siryk's plight.
"We want the European Parliament in Brussels to remember every 15 minutes that there is a high school student in Europe who is a political prisoner. That is why every 15 minutes this bell will ring,"
Vasily Yakemenko, leader of the 'Nashi' group, said.The Estonian student was arrested during clashes with police in Tallinn over the relocation of a Soviet war memorial.The 'Nashi' activists say they will not stop their protests until Mark Siryk is released and say they are ready to take their protest to Brussels.
You can share this story on social media: