Your business belongs to me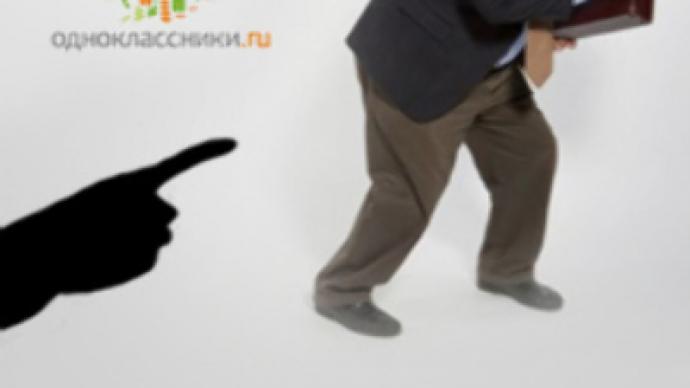 A British company has filed a lawsuit against a former employee who, they claim, stole their idea and resources to create Russia's most popular social network.
Russian social network site www.odnoklassniki.ru (Classmates) was founded in 2006 by Albert Popkov, and is now estimated to be worth between $100 -150 million.
According to a report in Russian newspaper, Vedomosti, British company i-CD, and affiliates Carlene Investment and Passado, insist Popkov violated a treaty, and are claiming rights to the Russian website and the profits stemming from it. The lawsuit was filed in February 2008, with a preliminary hearing taking place in September.
Founder and CEO of i-CD, Alastair Crawford, claims that www.odnoklassniki.ru was created while Popkov was working with his company and that therefore the domain name "odnoklassniki.ru", the trademark and domain's software belong to i-CD. Crawford states that he simply wants his business back.
Between 1999 and 2006, Popkov worked for i-CD, developing the popular 192.com search engine.
The lawsuit states that Popkov also worked for i-CD's affiliate, Passado, which was developing its own "social network for classmates" with Popkov also responsible for the startup of this project in Russia. The suit states that Popkov was responsible for collecting analysis on Russian social networks and preparing a Russian schools database. The Russian version of Passado was launched in beta-version but the project was closed in April 2006.
Popkov's contract with i-CD obliged him to stay away from any activities competing with i-CD's primary business. The company insists that Popkov masterminded his super-successful project while working for i-CD, and is using its intellectual property, having stolen it from under Passado's nose.
Crawford insists that Popkov broke the contract, and that this alone is adequate cause to strip him of any intellectual property he developed alone.
In turn, Popkov has presented to the court a document in which Crawford officially rejected becoming a co-investor of Odnoklassniki project, in July 2006 when the nascent project was worth a fraction of its current value.
In an interview with Vedomosti Popkov declared "I believe the truth is with me. I did nothing wrong, and never stole anything. The first version of Odnoklassniki I wrote it with my own hands and promoted it by myself. I have no other option and I will go to the end to protect my interests," adding that "I did work for i-CD for several years but I never signed any contracts with Passado Ltd. During my last year in i-CD my work had nothing to do with Passado projects."
Experts believe that the Odnoklassniki social network may earn as much as $25 million this year in advertising, and that, prior to the onset of the credit crunch in Russia, it would have been worth as much as $450 – $500 million.
You can share this story on social media: