Yemeni dad demands 1 mln Facebook likes as dowry for his daughter
Published time: 19 Dec, 2013 01:24
Edited time: 20 Dec, 2013 11:33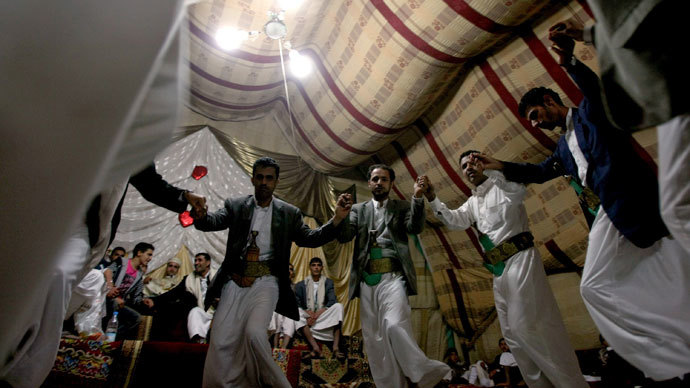 Money can't buy love. But "likes" can. At least, that is true for one Yemeni father who has demanded a million thumbs up to his Facebook page as a dowry for his daughter's hand.
Salem Ayash, a poet from the city of Taiz, did not outline any deadline for his daughter's suitor to fulfill this, strange for the Yemeni traditional society, request and raise a million Facebook 'likes' for the father's profile page. However, that is rather a lot for a country with a population of about 24 million, and a far lower number of web users.
"It's the first time we've heard of something like this," said Bashraheel Bashraheel, a journalist with Yemen's Al-Ayyam newspaper, cited BBC.
The unusual story has gone viral in Yemeni social media, with bloggers calling on people to help the couple get married. So far, Ayash's page has got about 35,000 'likes'. However, slowly but surely the number of supporters keeps growing.
The poet's weird payment demand for dowry has reportedly divided the web community and sparked some bitter criticism from users accusing him of using the occasion to simply gain popularity.
Ayash, though, claims that his stunt is aimed at drawing public attention to the social situation in impoverished Yemen, which has been going through a turbulent transition period since the pro-democracy protests against former President Abdullah Saleh broke out in 2011.
"No-one in Yemen can afford dowries anymore," Ayash said explaining why he did not ask the would-be husband for gold or money.
The father also wants to see that his daughter's future life partner, identified in the media as Osama, is making an effort to get his sweetheart. However, he is ready to soften the demands.
"He can take a month, a year, or even two years to collect the requested number of likes. If I see that he's worked hard, I'm willing to be flexible to see them happily married," Ayash is cited as saying.
Meanwhile, the poet's supporters welcomed his effort to put the dowry issue in the spotlight.