Al-Qaeda terrorist attack outside Yemeni presidential palace kills at least 26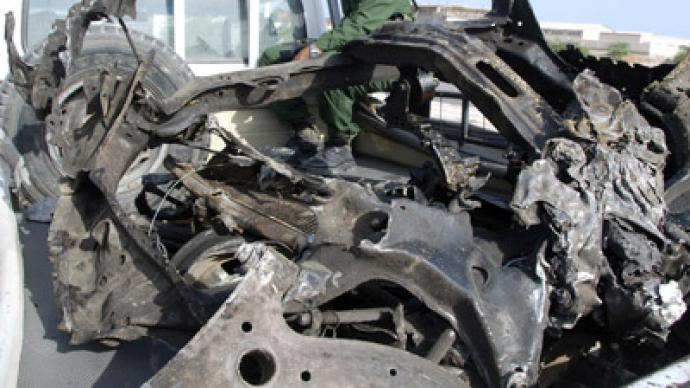 Al-Qaeda has claimed responsibility for the car bomb outside the Yemeni presidential compound in a southern city that has killed at least 26 people, hours after the country's new president was formally inaugurated.
The health official said the fatalities in the blast Saturday in the city of al-Mukalla were presidential guards, according to Associated Press.  A security official said it was a suicide blast.A car containing explosives blew up while trying to attack a presidential palace, reports Al Arabiya news channel. "A pick-up truck driven by a suicide bomber exploded at the entrance of the presidential palace in Mukalla," the channel quotes an official as saying. "Seven of the wounded have already been hospitalized while others are on their way to hospitals."The attack comes hours after Yemen's new President Abdrabbuh Mansour Hadi took the oath of office, replacing Ali Abdullah Saleh, who resigned after months of protest against his rule.Abdrabuh Mansur Hadi has taken the oath of office after his landslide victory in the Yemeni presidential election. The former vice-president pledged to preserve the country's unity, independence and territorial integrity in a televised address. Ali Abdullah Saleh stepped down after 10 months of violent public protests in a power sharing deal. Hadi, the sole candidate in the poll, received 99.8 per cent of the votes.The inauguration ceremony is to take place on February 27, where former President Saleh will officially hand over power to Hadi.
You can share this story on social media: