Yeltsin monument nears completion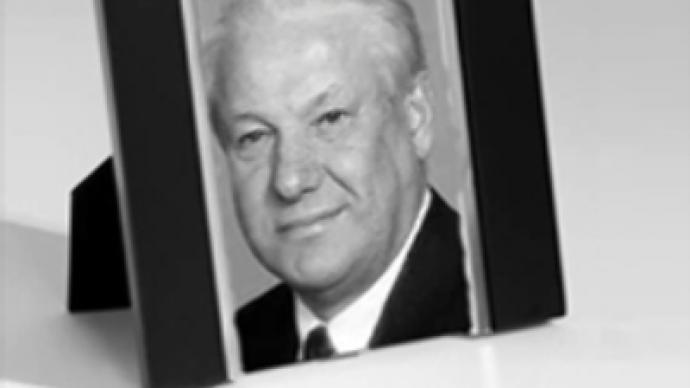 Russia is preparing to unveil a monument to former President Boris Yeltsin, around the first anniversary of his death. The monument is being built at Moscow's Novodevichy Cemetery.
Until now there was no monument on Yeltsin's grave.

The monument's sculptor, Georgy Frangulyan, says his work is particularly symbolic. "It's not a bust or a portrait," he said. He refused, however, to disclose all the secrets.
The monument will be unveiled on April 23, the first anniversary of Yeltsin's death.
Following his election as Presidemt of the Russian Federation, Yeltsin led the country to independence, but the break-up of the USSR is still seen as a tragedy by many Russians.
Backed by pro-democracy crowds, in 1991 he thwarted an attempted coup by Communist hardliners. However, in 1993 he used tanks against the mutinous parliament and used force to disperse street protests.
He carried out vital economic reforms, transforming Russia into a market economy, but millions of Russians saw their quality of life fall sharply and their savings vanish.
Boris Yeltsin's death set aside the debates on the successes and failures of his rule, allowing the nation and the world to say farewell.
You can share this story on social media: