70 years since man set foot to North Pole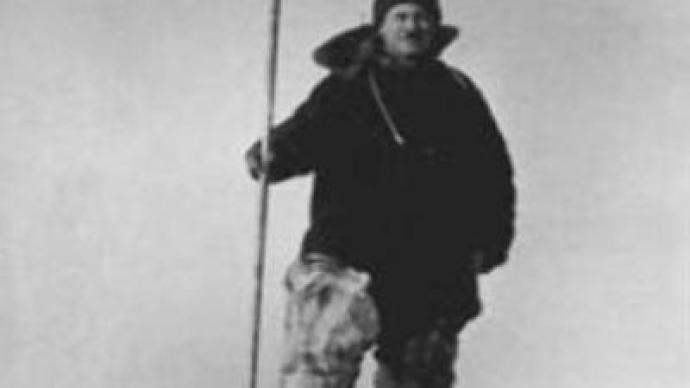 In 1937 exploring the North Pole was like space exploration in the 1960's. American pilots flew over it twice, but it was the Soviet drifting floe expedition led by Ivan Papanin, that reached the North Pole first.
When they came back, the whole country knew the names of the four people who had conquered the North Pole: Papanin, Krenkel, Shirshov and Fedorov. Speaking in modern language, the polar explorers got a large PR-campaign. Each Soviet child knew why the daring explorers were drifting on an ice floe.Until 1937 North Pole was just a blank space on the map. No one knew what was there. The planes with the scientists landed straight on the ice. It could break at any moment but there was no other landing strip.The expedition spent 274 days in the Arctic. In this period the ice floe broke away, drifted 2,500 kilometres towards Greenland and became 10 times smaller. Four icebreakers were sent there to save the explorers.Seventy years later, after people found out what's at the North Pole and how they can get there, violinist Denis Shapovalov gave a concert for the first time there to mark the event. Classical music was performed in a two by three meter tent, where the temperature was not above minus 30.Also on the anniversary of the legendary expedition an exhibition was opened at the North Pole. The same tent, same items as 70 years ago. But they decided not to over-test the precious exhibit items with cold for the second time. The camp of polar explorers stood on the most extreme point of the Earth a little longer than a day.
You can share this story on social media: