Yanukovich's opulent residence opens to public as president leaves Kiev (PHOTOS)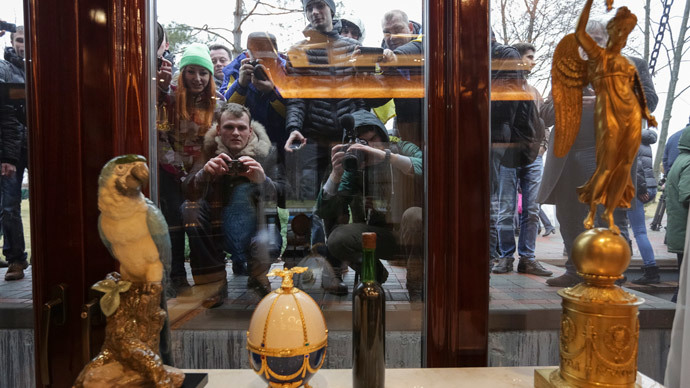 The public received an inside view of the never-before-seen private, lavish residence of Ukrainian President Viktor Yanukovich after he left Kiev for Kharkov on Friday and parliament voted to strip him of his powers.
Pictures show a luxurious estate with a private zoo, exotic gardens, ships, and a garage full of Rolls Royces. The luxurious home is located in Mezhyhirya, Kiev region.
The 140-hectare property had previously never been seen by the public; only family members and a small number of others have ever had the privilege of being invited inside. The compound has always been heavily secured with high walls and security personnel.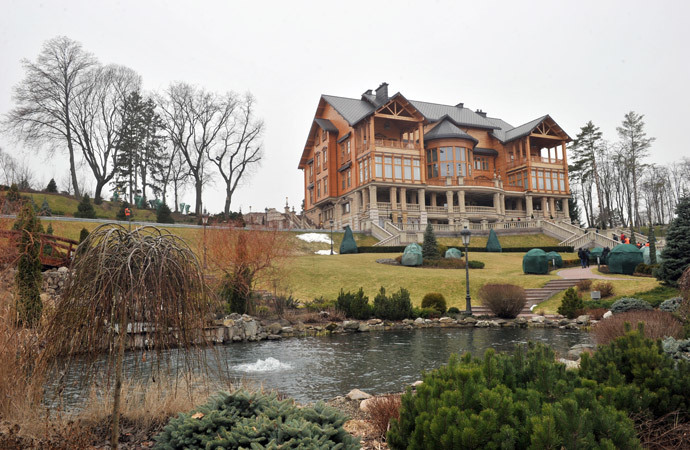 The detailed photographs show neatly labeled cages housing Australian and African ostriches, hares, deer, and billy goats.
A small private lake, statues of Graeco-Roman lovers, a golf course, and a forest surround the opulent estate.
Thousands of people arrived at the private residence on Saturday to get a glimpse of the home, not knowing exactly what to expect. Security personnel were still guarding the grounds, but the public and media were free to enter and leave, local media reported.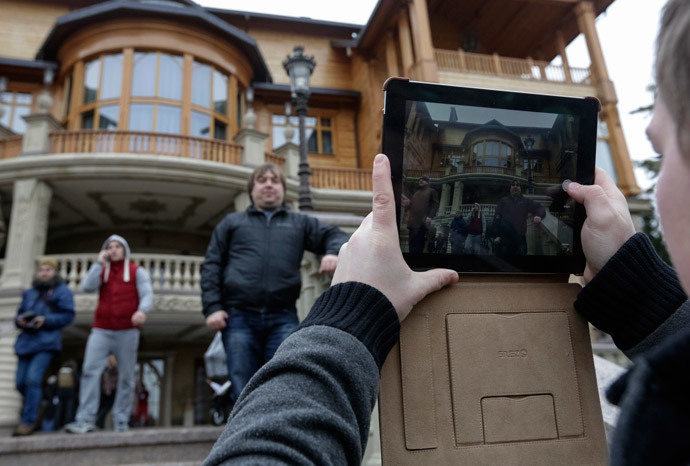 Yanukovich has occupied the premises since 2002, when he was given a free of charge building from the Fund of State Property. According to Reuters, he then purchased a small house on the plot at the start of his presidency in 2010. The big transformation came later, when he acquired full control of the entire estate which exists today through a chain of companies he had close ties with.
After Yanukovich left the capital on Friday night, the Ukrainian parliament voted to strip him of his powers, capitalizing on his absence and calling for snap elections to be held in May.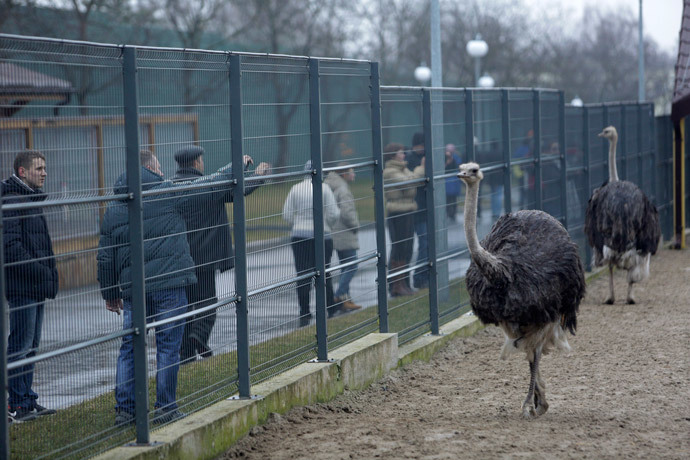 Yanukovich has called the latest developments in Kiev a coup d'etat, and has denied speculations of his resignation. He also accused international mediators of not fulfilling their obligations.
"I'm always threatened with ultimatums. I'm not going to leave the country," Yanukovich said in an interview with local UBR TV channel. "I'm not going to resign. I'm a legitimately elected president."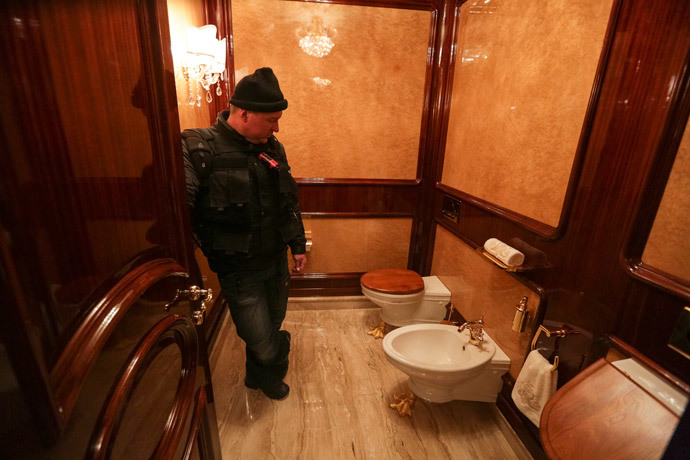 On Saturday, Ukrainian parliament (Verkhovna Rada) held a new emergency session, during which it passed a law on a return to the 2004 constitution without the president's signature, saying that the president had removed himself from power.
It also appointed a new head of the Ministry of Interior and a new head speaker of the Rada. In addition, parliament ruled to free former Prime Minister Yulia Tymoshenko from prison and set early presidential elections for May 25.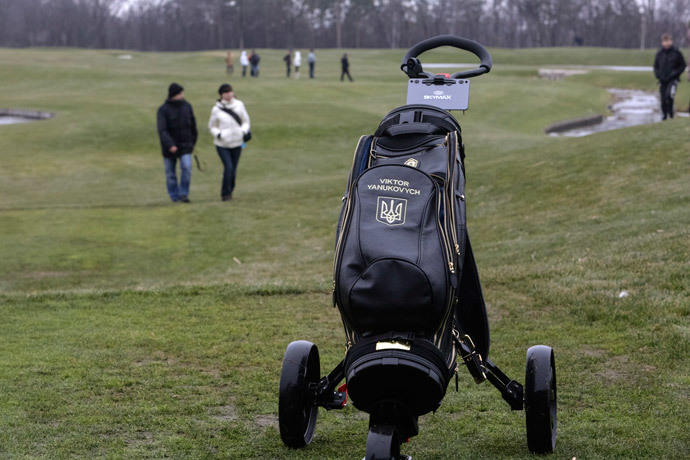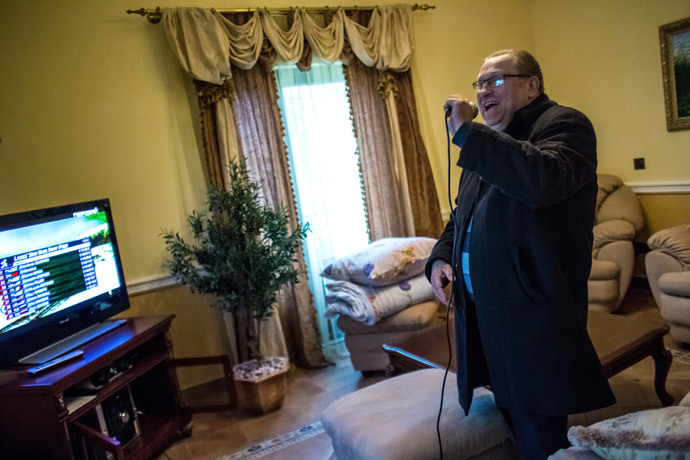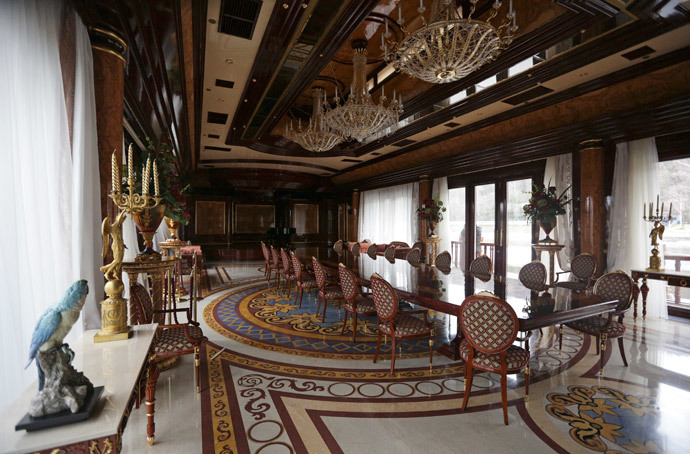 You can share this story on social media: