Xbox code crackers: On Her Majesty's secret service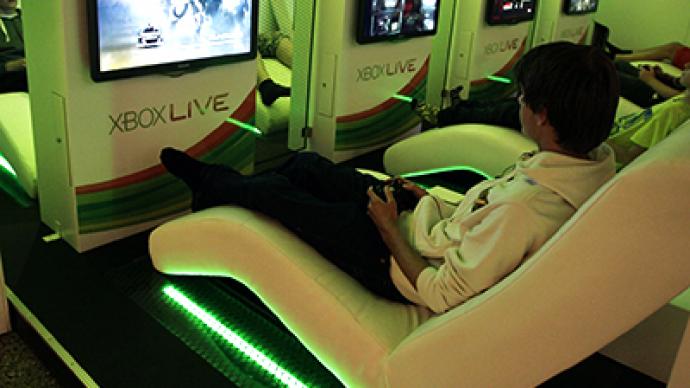 British government is hiring talented Xbox generation teenage gamers to form the backbone of country's future cyber security service. Higher education is not necessary: apprentices will get advanced resident cyber warfare training.
Speaking at Britain's WWII code-breaking headquarters at Bletchley Park on Thursday, Foreign Secretary William Hague announced the recruitment of 100 young talents for the Single Intelligence Account governmental cyber security program "to ensure that Britain remains a world leader in cyber security and a pre-eminent safe space for e-commerce and intellectual property online." "It will be the young innovators of this generation who will help keep our country safe in years to come," Hague said, recalling the efforts of young British scientists who cracked the "unbreakable" Nazi Enigma code at the Bletchley Park facility during the WWII.

The program implies selection of the best 18-year-old candidates among promising techno freaks with proven science, technology, engineering and even video gaming backgrounds. The chosen ones will be taught for two years how to counter cyber terrorism and wage cyber warfare, "field working" included, at De Montfort University in Leicester. The talents will eventually get a Level 4 diploma in IT, software, telecommunications and web.

The program graduates will be employed at Government Communication Headquarters (GCHQ), Britain's electronic surveillance agency, as well as at MI5 and MI6 intelligence services.The new cyber security program of the British government does not limit itself to school leavers. An announced "national cipher challenge" competition will help to push talented schoolboys towards enhanced studying of mathematics and IT.

Naughty boys in the service of positive force
According to media reports former hackers are already working for the British government.Starting from 2009 a group of net runners is reportedly tackling cyber threats at the Cyber Security Operations Center, residing at GCHQ headquarters in Cheltenham. Now it appears a fresh blood is going to be added to their efforts to expand Center's activities.
The Foreign Secretary explained at Bletchley Park that "Today we are not at war, but I see evidence every day of deliberate, organized attacks against intellectual property and government networks in the United Kingdom from cyber criminals or foreign actors with the potential to undermine our security and economic competitiveness."Earlier this year the MI5 counterintelligence Director-General Jonathan Evans warned of cyber espionage against Britain reaching an "industrial" scale. As an example he mentioned the case of an unnamed London-listed company which lost 800 million pounds (US$1.28 billion) as the result of a cyber attack from abroad.The efforts of the Foreign Office to harness the Xbox generation, which has grown up in social networks and online gaming, might prove fruitful. It is no secret that those youngsters who are deep into cybernetics find it stimulating to match wits with other "enthusiasts", but in this case serving a noble goal of curbing cyber crime.The Xbox generation should pay close attention to that kind of career opportunity, too. Being at Her Majesty's Service gives a "special agent" certain privileges. These days it could be not a classic of the genre license to kill, but the priceless ability to act above the draconian cyber security laws being adopted worldwide, including in the UK. And never forget that the cyber sword could cut both ways.
You can share this story on social media: