WWII dead finally find peace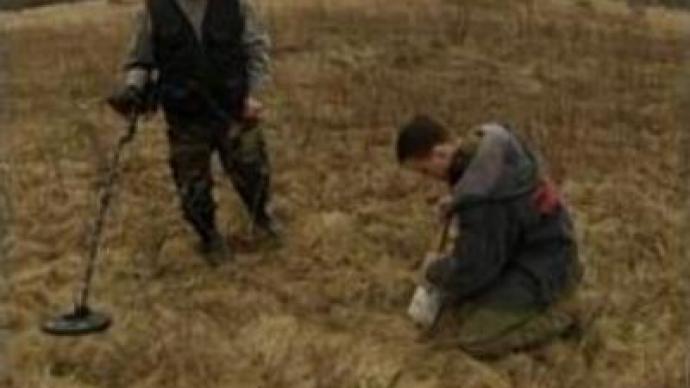 Many of the World War II battlefields became vast graves for unknown soldiers. But today there are people who consider it their duty to search for the remains of dead soldiers and bury them with honour.
The Front Roads brigade, part of a Russian Military Patriotic Search Association, is one of the many organisations taking their share in looking for the dark legacy of the war. These men spent a decade off-road rallying, but once they got tired of racing they decided to use their skills and their cars for higher needs.Many fields in Russia saw fierce battles more that half century ago, with thousands of soldiers armed with guns and hatred for the enemy defending their country. Many of them paid with their lives, their remains never found.The Front Roads brigade combs through the possible location of a battle with a metal finder, centimetre by centimetre. They find coins, spoons, kettles, medals, or dog tags. But sometimes they come across what they really search for. Bones of the long-dead soldiers are finally re-buried with proper honours, even if there is no way to identify the remains.
"I think that the remains of every soldier need to be discovered, handed over to his family if possible and reburied with all civic and religious ceremonies. It's rather rarely that we manage to identify the body. But when we do, we really bring joy to the relatives. They are always so happy. They're rejoicing and crying. And it's the best ever reward for us,"
says Yury Gulkin, Front Roads brigade member.
You can share this story on social media: