World remembering Tiananmen Square victims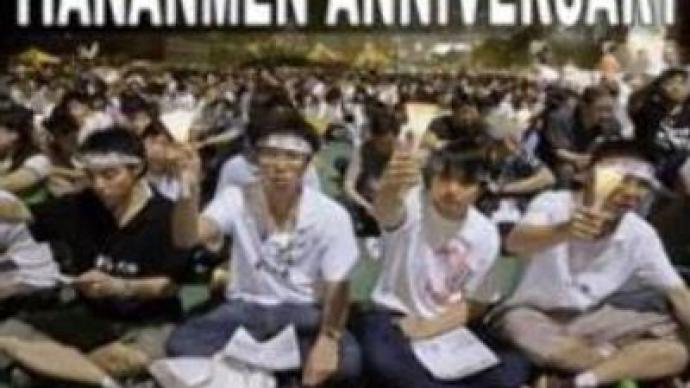 It has been 18 years since the Chinese government cracked down on protestors at Tiananmen Square in Beijing. And still many Chinese know little of the events of 1989.
In 1989 Chinese troops and tanks came into the square to break up a 7-week-long demonstration held by the Student Democracy Movement.Students, intellectuals, urban and industrial workers all joined to protest against the Communist Party. Activists, journalists, and eyewitnesses estimate the number of protestors killed may have been anything from hundreds to thousands. In 1990, then mayor of Beijing Chen Xitong said 200 civilians had died.General Secretary Zhao Ziyang, who expressed concerns over the use of force, was purged from the Party after the Tiananmen incident.The bloody images of military action against students shocked the world and the protests remain one of the most defining moments in the struggle to preserve Communist rule in China.But Chinese people rarely speak of what happened. Many, especially the young and those outside Beijing, are unaware of the square's international fame. The Chinese government has kept information about the 1989 incident censored, considering the protest a counter-revolutionary riot and not in the interest of its people to know.Today, China, the most populous country in the world, is in the process of defining a new economic identity, while preserving both its political and social character. State-run capitalism is enabling China to become one of the most dynamic producers in the world.With the 2008 Summer Olympic Games in Beijing quickly approaching, international attention is increasingly focused on the country. The U.S. has recently asked the government to free up to 200 prisoners still being held over what happened on Tiananmen Square. But the Chinese government is keeping its silence.
You can share this story on social media: