World mourns Holocaust victims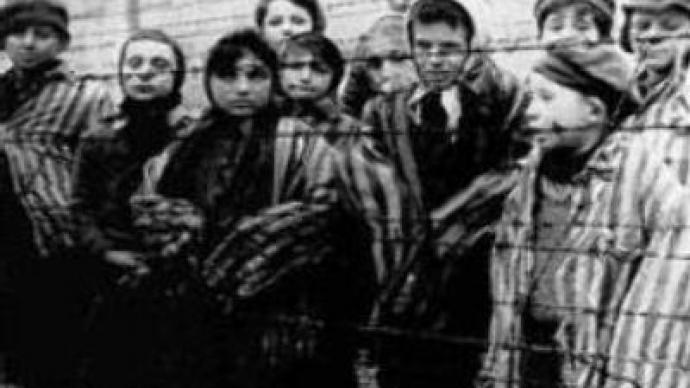 People around the world are gathering to mark 62 years since the liberation of Nazi death and concentration camps. It is a day to remember the millions of people who were victims of Nazi persecution and genocide.
At the Auschwitz-Birkenau concentration and death camp, the murder was industrialized. The facility could kill over 10,000 people a day. Dead bodies were searched and gold teeth extracted for melting down. Irina Kharina, a holocaust survivor, was sent to Auschwitz in 1943 when she was arrested by German forces. For the next two years she was known only by her number – 39,952.
"For a long time I couldn't find a word that would accurately define what was happening in the camp. The words 'terrible' or 'horrible' didn't quite fit. 'Monstrous' was the word I was looking for,"
she says. In January 1945, Irina was one of the 60,000 prisoners forced by the Nazis to march westwards, away from advancing Soviet troops. She was lucky to survive.
"We walked in bloody snow. Anyone who stumbled or stooped or staggered would be shot immediately. This was a death march. The blood turned the snow to slush, with corpses lining the road,"
Irina recalls. In 1945, Soviet forces opened the gates to the camp and liberated the survivors. At the holocaust memorial in Moscow, hundreds gather to pay respect to those who liberated the victims of Nazi persecution, bringing the horror of the camps to light. This day of commemoration serves not only to remember those who suffered, fought and died, but also to remind younger generations of how these events have affected the way of life we enjoy today.
You can share this story on social media: