World Economic Forum focuses on Israel-Palestine conflict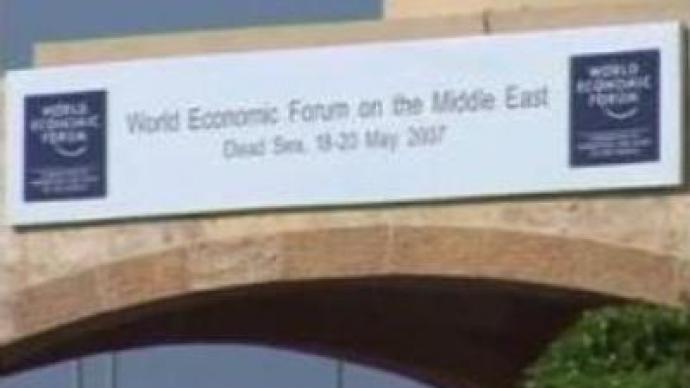 Around 1,000 politicians and business leaders have gathered in Jordan for the World Economic Forum. A plan to end the ongoing conflict between Israel and Palestine tops the agenda.
The bloodshed and deterioration in the Gaza strip is raising alarm bells throughout the region. Jordan's king Abdullah II told hundreds of world leaders and businessmen at the opening of the world economic forum here that there could be no further delay in resolving the Israeli/Palestinian crisis. He warned that peace must be achieved now, this year, before any more generations suffer, before any more destruction takes place.Discussion of ways to end the Palestinian-Israeli conflict is dominating the forum's agenda. This despite the fact that no high-level politicians from either side are attending. The King had hoped to host Palestinian president Mahmoud Abbas but he's caught up trying to defuse the situation at home. While Israeli Foreign Minister Tzipi Livni cancelled her trip, because of an unspecified domestic commitment. King Abdullah II outlined the dire situation in Gaza, where
"three of every five jobseekers cannot find employment. Hundreds of thousands of families are living in misery, sustained only by humanitarian aid. This suffocating situation has brought poverty, malnutrition, frustration and radicalisation,"
he said.The World Economic Forum is also addressing other regional challenges like scarce water resources and economic co-operation. King Abdullah II remained hopeful that comprehensive and lasting solutions could be found.Deputy Russian foreign minister Alexander Sultanov said Russia was committed to making a positive contribution.
"These first seconds, minutes, hours showed that all participants are very much concerned about the future of this region. They are concerned because they see the trends here are not promising of encouraging,"
he said.
You can share this story on social media: