World community condemns Zimbabwean government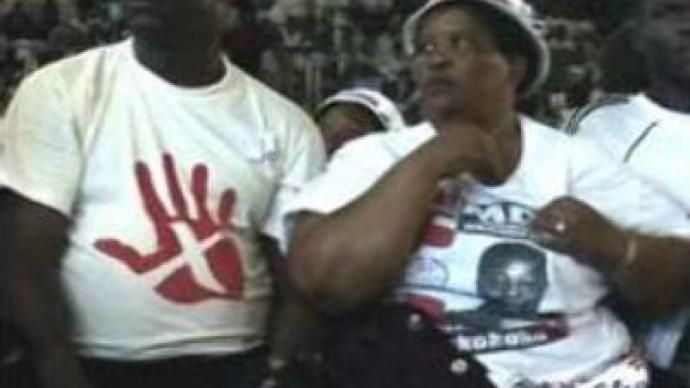 South Africa has joined the international condemnation of the Zimbabwean government after 50 democracy activists appeared in court with bruises. The men were arrested two days ago at an anti-Mugabe rally in Harare.
The activists were charged with incitement to violence after Sunday's rally was broken up by police. Their leader Morgan Tsvangirai looked weak as he was helped to the courtroom. Many of the opposition supporters appeared bandaged and bruised after their police detention. Tsvangarai condemned the police treatment.A crowd outside the court sang songs of defiance as the activists were taken by ambulance to private hospitals for treatment.The government said the rally breached a ban on political gatherings imposed after a demonstration last month.Tsvangari says he was tortured by police after his arrest at Sunday's prayer meeting. It was organized by a number of opposition parties and church groups calling for the ousting of President Robert Mugabe.Mugabe's opponents blame him for the country's acute economic problems. Food shortages have created starvation in a country that was once the breadbasket of Africa. Poor economic policies have created inflation of some 1,600 %, the highest in the world, leaving some of the poorest people unable to buy food.This latest crackdown on political opponents has sparked international outrage with the UN, European Union and Amnesty International all condemning the Zimbabwean authorities.Despite the violence, the activists have vowed to continue their fight against the government.
You can share this story on social media: