World Bank President tries to hold onto job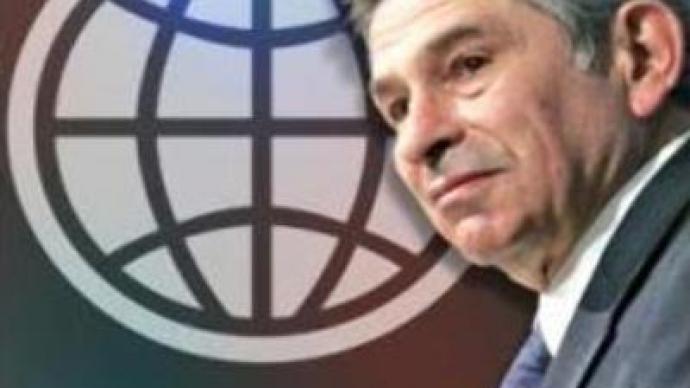 The World Bank President, Paul Wolfowitz, is to make the last attempt to keep his position. World Bank panel's report on Monday found that he violated several rules when handling a promotion and pay increase of his companion, Shaha Riza.
Shaha Riza, a Middle East expert, was moved to the U.S. State Department to avoid a conflict of interest, but remained on the payroll. Her salary rose from $US 133,000 a year to nearly $US 200,000.Ms Riza's promotion became public when it was leaked in early April, prompting a board investigation.Mr Wolfowitz, the former U.S. Deputy Defence Secretary, has been under increasing pressure to resign, despite his apologies.
"I made a mistake for which I am sorry. Let me also ask for some understanding. Not only this was a painful personal dilemma, but I had to deal with it when I was new to this institution and I was trying to navigate in uncharted waters,"
Paul Wolfowitz, World Bank President, said.But the employees of the World Bank have been in revolt for weeks over Mr Wolfowitz's handling of the conflict. The International Community also expressed concern over the whole affair.Nevertheless, the World Bank President has some strong backing in the White House.
"My position is that he ought to stay,"
George W. Bush, U.S. President, commented.In fact, World Bank sources say the United States tried to pressure the investigatory panel to hold off the circulation of its final report.But the White House denies putting any pressure on the panel, saying it was only making sure the report was fair and factual and insisting that Mr Wolfowitz's mistakes did not warrant his removal from the Bank.
You can share this story on social media: