Women-only unit deployed in Liberia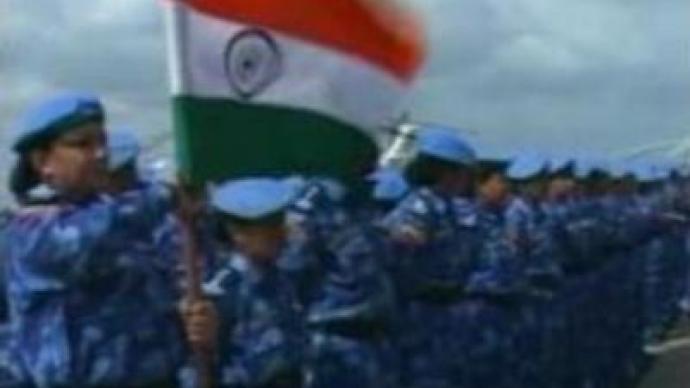 The United Nation's women-only peacekeeping contingent has been sent on its first mission. They have been assigned to Liberia to assist with the peace process in the troubled African republic.
A total of 103 women have come to the country from India, to assist the United Nations Mission in Liberia.
"The training was tough so my girls are mentally, physically and emotionally prepared for the task,"
reports Seema Dhundia, the unit commander.Liberia has been through two civil wars, which lasted for 14 years. All in all, more than 200,000 people were killed. And rape was often used as a weapon.The female soldiers are seen as more approachable by women and children, who suffered the most.
"The female police officers, we all agree, respond more effectively to incidents of violence against women because they are better equipped to deal with victims of violence against women and children with confidence and much understanding,"
said during a welcome speech Mohammed Alhassan, Liberian police commissioner.The regiment will set up its own hospital and help restructure the Liberian National Police.The Liberian government has already launched an education support programme for potential female recruits to the National Police force. They hope that this, together with the deployment of the female UN troops, will encourage more women to participate in bringing peace to the tired land.
You can share this story on social media: