NATO strike kills women and girls gathering firewood – Afghan officials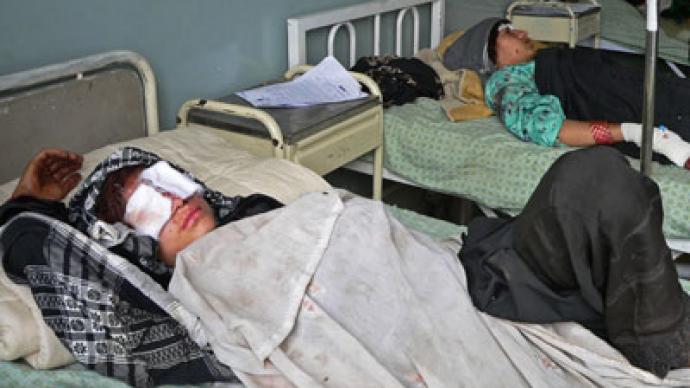 A NATO airstrike killed eight women and girls in eastern Afghanistan, local officials reported. The alliance said the strike targeted 45 armed insurgents but admitted some civilians may have been killed.
The International Security Assistance Force (ISAF) initially claimed that the airstrike targeted insurgent forces. However, it later issued a statement that the "ISAF takes full responsibility for this tragedy," expressing its "deepest regrets and sympathies" over "civilians who died or were injured."The women were gathering firewood when they were killed by the strike, spokesperson for the Laghman provincial government Sarhadi Zewak said. Several women were also injured during the NATO strike, he added.Villagers brought the victims' bodies to the local governor's office on Sunday in the wake of the attack, amid cries of "Death to America!" said Zewak. Seven females are now in nearby hospitals receiving treatment, some of whom are as young as ten years old, AP reports.Initial reports claimed that as many as 45 armed insurgents were killed in a "precision air strike," NATO spokesperson Jamie Graybeal said. However, Major Adam Wojack, a spokesman for the Isaf later told the BBC that between five and eight civilians may have been caught in the crossfire in a "tragic loss of life."
The issue of frequent civilian deaths in NATO military operations is another point of contention between Afghanistan's President Hamid Karzai and the US. Last year, some 400 Afghan civilians were killed in operations conducted by international and Afghan troops, the UN reported. This year's estimates suggested that the number of Afghan civilians killed and injured in the first half of 2012 fell 15 percent.
You can share this story on social media: