Police taxi: Woman confesses murder to get a free ride home
Published time: 22 Jun, 2012 19:26
Edited time: 22 Jun, 2012 23:26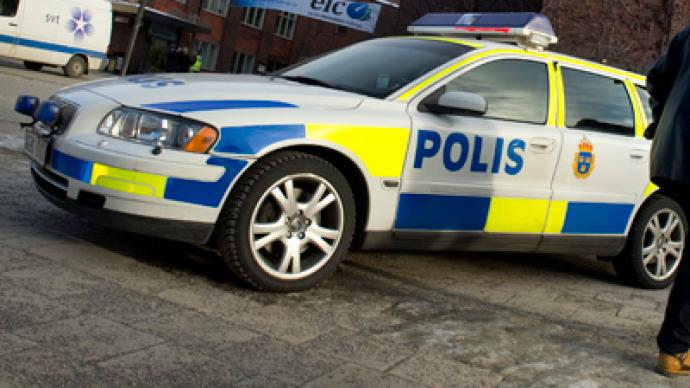 Too drunk to find a way home? Call the police, confess to a murder and expect your free ride within minutes. At least that is what a Swedish woman did in an attempt to somehow reach her own bed after partying hard.
­The 50-year old woman said she was "too drunk to get home by herself" when she came up with the brilliant idea. She called the police and said that she had murdered her neighbor to trick the officers into taking her home.
A patrol arrived at the scene within minutes – however, it did not take the officers too long to realize the "murderer" was just trying to get home; instead they took her to a detox facility.
The woman now faces court, as police demand she be fined 1.7 thousand Swedish krona, which is about $250.
Prosecutors also proposed that the woman be fined 2,000 krona as an additional punishment.