Broom of doom seals fate for axe-wielding robber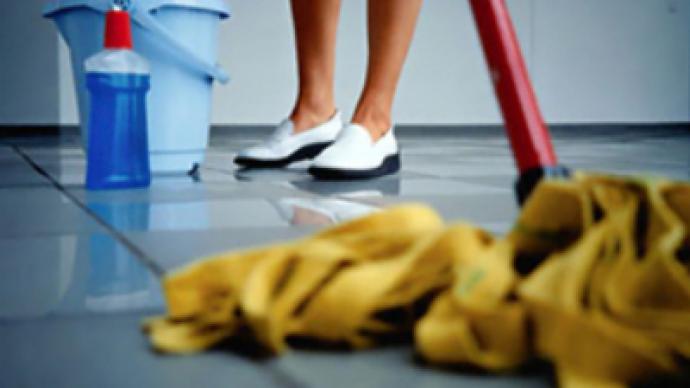 A woman in Moscow, armed with a broom, saved a shop's cash by beating a thief who tried to attack her with an axe.
The man rushed into the shop just before closing and started to threaten a 24-year-old lady at the cash register and a 39-year-old cleaning woman with an axe, Moskovsky Komsomolets daily said. He wanted money.
The cleaner decided to defend the cashier and beat the unlucky gangster with the wooden handle of the broom. She pushed the criminal back to the entrance.
Taken aback, he dropped the axe and ran away. The thief had time to warn his sidekick, who was standing in the corner of the shop. But it was too late…
The heroine with the broom suddenly saw the accomplice and subdued him at once with the help of her colleague.
After several minutes the women handed the "captive" to police. The officers identified him and found his accomplice.
The men came to Moscow from the south of the country several months ago and had not found a job.
You can share this story on social media: