Winter comes to Moscow - finally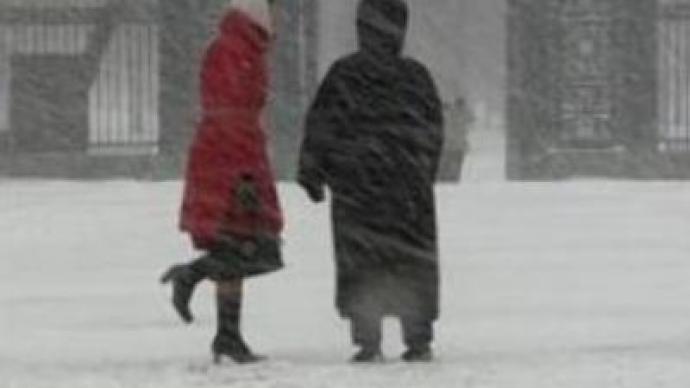 With snow falling at a rate of 2 cm per hour, Moscow has now seen the winter it is used to. Just days after Europe faced unprecedented snowfalls, Russia took up the baton.
Road traffic was disrupted, with cars moving at an average speed of 10 km per hour and 9,000 snow ploughs are working in the streets of Moscow alone.In addition, planes were not allowed to land at airports in the Russian capital. Instead, they were diverted to Moscow's neighbouring regions of Nizhny Novgorod, Voronezh, and Yaroslavl.Meanwhile, forecasters expect the snowfall to continue throughout the day.
You can share this story on social media: